PacificSport Northern BC inspires hundreds at 2016 Fan The Flame Gala
Mar 01, 2016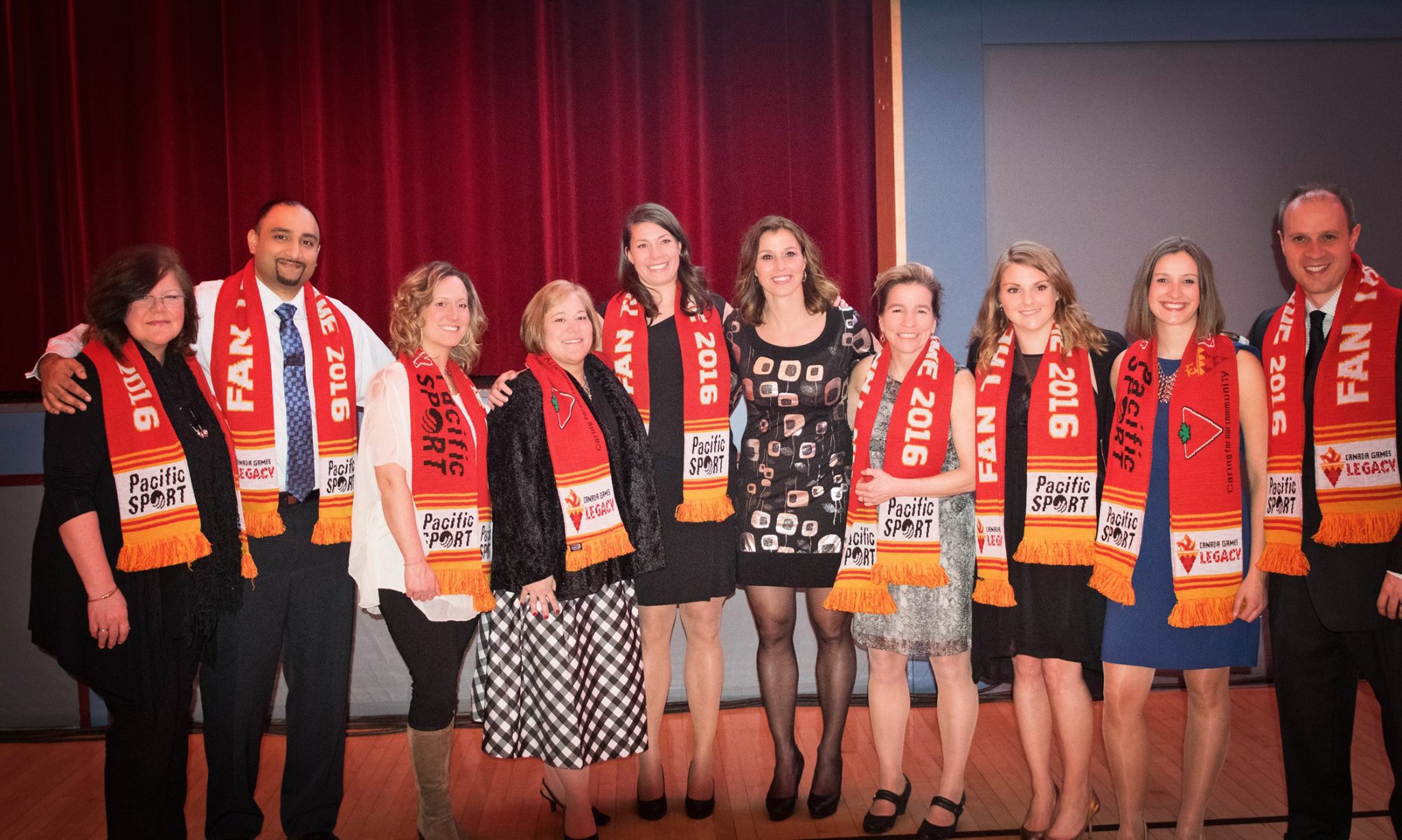 On Thursday, February 11, PacificSport Northern BC hosted their annual Fan the Flame Banquet and Gala, to a completely sold out room of community leaders, sport enthusiasts, and accomplished athletes.
The event not only marked the one year anniversary of the Canada Winter Games in Prince George, but it also raised $50,000—a record in the event's fundraising history.
Keynote speaker–two-time Olympic Gold Medallist, Catriona LeMay Doan–inspired a room of misty-eyed fans as she spoke passionately and earnestly of the power of sport. LeMay Doan, later presented the night's award winners with their distinctions.
The event was a true reflection of Northern British Columbia's passion and commitment to sport, as nine awards were handed out to rising star athletes and sport difference makers from communities across BC's North.
2016 Fan the Flame Awards Banquet and Gala award recipients
Rising Star Awards: Junior Female – Kaia Andal – Nordic Skiing
Junior Male – Sterling Middleton – Curling
Senior Female – Jamie Macdonald – Short Track Speed Skating
Senior Male – Colin Carson – Volleyball
2015 CWG Legacy Sport Difference Maker Awards: Lynn Barager – Synchronized Swimming
Pierre Beaudry – Biathlon
Ken Nakashima – Karate
"The Posse" – Darlene Myers, Rhonda McIntosh, Carol Lloyd, Janet Holick, Nicola Hill, Pay Hauck, Grant Williams, Ken Sands, Ken McIntosh, Ken Goss, and Gary Samis.