Parachute announces Canadian Guideline on Concussion in Sport to protect health of active Canadians
Aug 03, 2017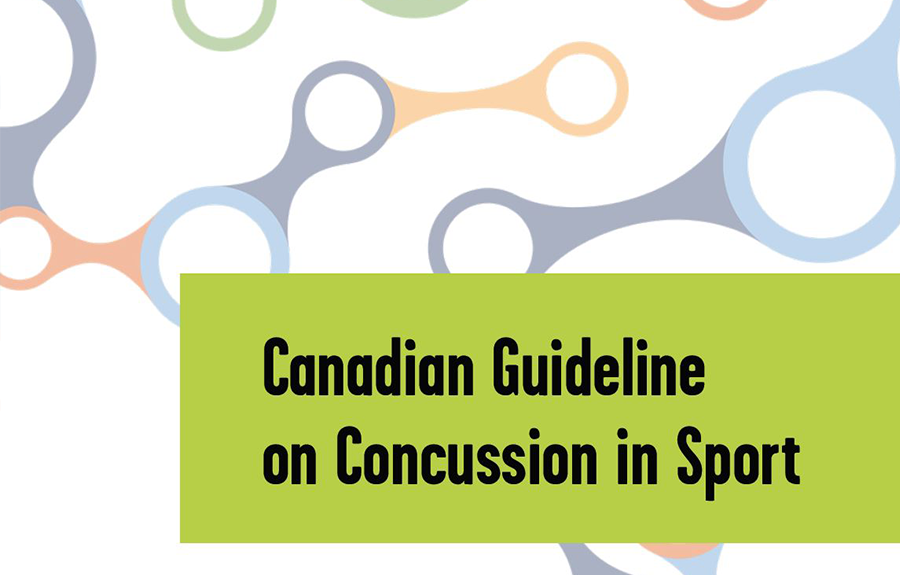 Concussions in sport are a recognized public health problem because of their frequency of occurrence and their potential short- and long-term consequences. These include cognitive, emotional and physical symptoms, and when left undetected, even death. Parachute Canada (Parachute) works closely with concussion experts from across the country to better understand the most effective prevention, recognition and management strategies for concussion. Today, Parachute is announcing the new Canadian Guideline on Concussion in Sport.
Based on scientific evidence from the 5th International Consensus Statement on Concussion in Sport, and developed with Parachute's Expert Advisory Concussion Subcommittee, the comprehensive Canadian Guideline creates the foundation for a more consistent approach to concussion across the country, which will allow participants to play safer and continue training, competing, and enjoying a full, active life.
The Canadian Guideline on Concussion in Sport is part of the Parachute-led Concussion Protocol Harmonization Project. With support from the Public Health Agency of Canada, and in collaboration with the Department of Canadian Heritage – Sport Canada, Parachute is working with National Sport Organizations to ensure concussion protocols that align with the Canadian Guideline are in place across Canada's amateur sport community.
The announcement comes following the Conference of Federal, Provincial and Territorial Ministers Responsible for Sport, Physical Activity and Recreation in Winnipeg. Steve Podborski, Parachute President & CEO and Olympian, is available to media.
More information
Quick Facts
Sport and recreation-related injuries account for more than half of child and youth injuries treated in emergency departments across Canada.
Among children and youth (10-18 years) who visit an emergency department for a sports-related head injury, 39% were diagnosed with concussions, while a further 24% were possible concussions.
The Government of Canada is investing $1.4 million to develop a comprehensive, evidence-based approach to preventing, managing and raising awareness among Canadians about concussions.
Quotes
"I encourage all Canadians to incorporate more physical activity into their daily lives. However, I also want to encourage safe practices to prevent possible injuries. The Canadian Guideline on Concussion in Sport not only raises concussion awareness, but also provides parents, coaches, athletes and healthcare professionals with an evidence-based approach to preventing, identifying, managing and treating concussions."
– The Honourable Jane Philpott, P.C., M.P., Minister of Health
"I am excited that the Canadian Guideline on Concussion in Sport is now available to all Canadians. It's an invaluable tool, which will allow athletes, especially our young ones, to enjoy sport in a safe manner. I truly hope that this guideline will be used by all provinces and territories to ensure that proper return-to-play and return-to-learn protocols are followed by all."
– The Honourable Carla Qualtrough, Minister of Sport and Persons with Disabilities
"We are honoured to work with the Public Health Agency of Canada and other elite members of the medical community, who are helping us better understand concussion prevention, recognition and management strategies to better equip Canadian athletes, coaches, educators and parents with the right information. The Canadian Guideline on Concussion in Sport will ensure there is consistent, evidence-based concussion information across the board for amateur sport organizations."
– Steve Podborski, Parachute President & CEO
"I am 100% supportive of a national strategy on concussion to create a more consistent approach across the country. Many Canadian athletes compete in multiple sports, so having our sport organizations on the same page about concussion is critical to ensure our athletes are managed properly. This way they can continue competing, and excelling, at home and on the international stage."
– Curt Harnett, Olympian, three-time Olympic medalist, Chef de Mission Rio 2016