Paralympians make B.C. proud
Sep 19, 2016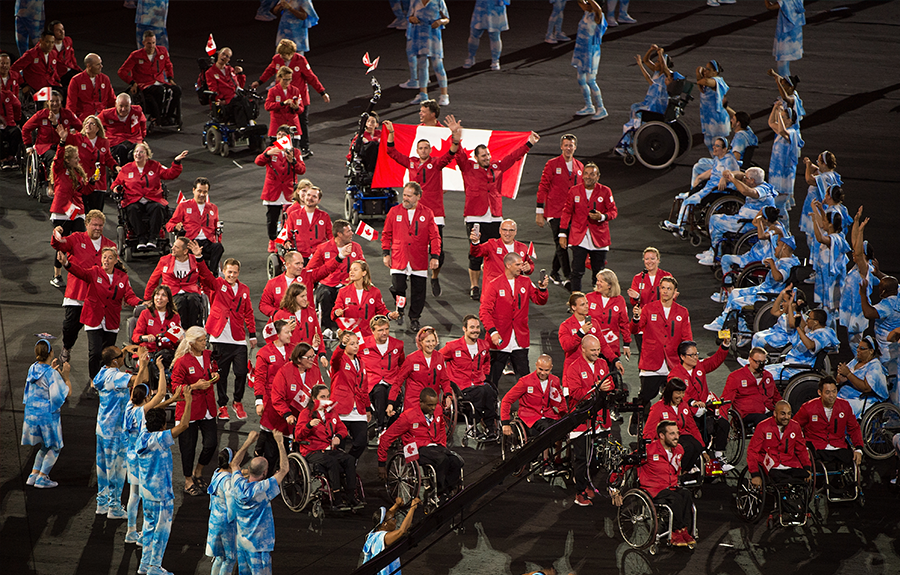 Six athletes hailing from British Columbia are bringing home eight medals from the Rio 2016 Paralympic Summer Games, including multiple medalists Tristan Chernove and Michelle Stilwell, Minister of Social Development and Social Innovation.
A total of 44 athletes with a connection to the province competed at the games in 14 different sports. This includes athletes with a hometown outside of B.C., but who train in the province. Of those, provincially-affiliated athletes earned 34% of the Canadian Olympic Team's total medal count: three gold, four silver and three bronze medals.
Athletes from British Columbia who earned medals at the games include:
Tristan Chernove, Cranbrook – athletics – gold, silver, bronze
Michelle Stilwell, Parksville – athletics – gold x2
Liam Stanley, Victoria – athletics – silver
Tristan Smyth, Maple Ridge – athletics – bronze
Jackie Gay, Victoria – sailing – silver
John McRoberts, Victoria – sailing – silver
In total, Canada won 29 medals:
8 gold
10 silver
11 bronze
Quotes:
Christy Clark, Premier of British Columbia –
"This province is very proud of our paralympic athletes and their success on the world stage. It takes courage, hard work and dedication to compete in the Paralympic Games, and these athletes demonstrated remarkable poise as they competed and brought admiration home to our entire country – along with an impressive number of medals. That's something all British Columbians can be proud of."
Peter Fassbender, Minister of Community, Sport and Cultural Development –
"The sport system that we have in British Columbia is one of the best in Canada. Our local athletes delivered remarkable results at the Paralympic Games, which shows how our state-of-the-art facilities and relentless coaches can train and motivate our athletes from the playground to podium success."
Wendy Pattenden, CEO, Canadian Sport Institute Pacific –
"The Rio 2016 Paralympic Games were an electrifying 11 days for Canada as a nation with B.C.-supported athletes doing their part to thrill audiences. 34% of the medals at these games were won by B.C.-supported athletes, contributing to Canada's impressive 14th place finish in the medal standings. We at the Canadian Sport Institute Pacific are extremely proud to work with these hard-working, dedicated and #ParaTough athletes and coaches in the daily training environment, as well as on the ground in Rio."
Quick Facts:
162 athletes make up the Canadian Paralympic Team.
44 of these athletes have a B.C. connection.
31 of them have their hometown in British Columbia.
27% of the athletes representing Canada are either born and/or train in B.C.
13 benefit from services provided by Canadian Sport Institute Pacific or a PacificSport Centre in the province.
13 athletes on the Paralympic Team are BC Games and/or Team BC alumni.
In 2012:

Canadian athletes won 31 medals at the London Paralympic Games.
26% of those medals came from athletes with a connection to this province: 2 gold, 5 silver, and 1 bronze.
Learn More:
For more information on Canada's Paralympic Team athletes with a B.C. connection, visit:http://www.csipacific.ca/
To learn more about the Canadian Paralympic Team, visit: http://www.paralympic.ca/
To learn more about the Ministry of Community, Sport and Cultural Development, visit: https://news.gov.bc.ca/ministries/community-sport-and-cultural-development