Paralympic Schools Week is coming to Northern BC
Apr 12, 2016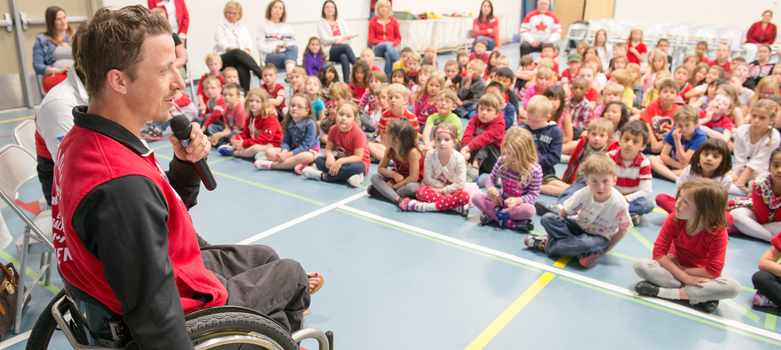 Paralympic Schools Week is an annual coast to coast celebration of parasport and the Paralympic Movement in promoting healthy, active lifestyles for all Canadians. And what makes 2016 even more exciting is the Rio 2016 Paralympic Games will take place this September 7th – 18th!
By participating in Paralympic Schools Week, students gain an understanding that anyone and everyone can participate in sport and be active. It also provides a positive perception of people with a disability through their own introduction to a variety of inclusive ways to get active and get involved in parasport.
Highlights include:
Paralympic FUNdamentals: a free online resource designed to get kids active and support the development of children through Parasport (including a variety of assessment options and links to provincial curricula)
Exclusive access to lessons and activities so that students can learn about the Paralympic Games and support Team Canada
Many additional ways to interact with Canadian Paralympic athletes, engage students, and help Canadians living with a disability to get involved in sport
This year, with an additional commitment from the Canadian Paralympic Committee to the Northern Sport Accessibility Initiative 2015–a legacy from the 2015 Canada Winter Games—viaSport and its partners are able to bring a Paralympian to schools across northern BC!
It is our hope that this visit will promote inclusiveness and encourage everyone in your school to get ACTIVE, inspire BRILLIANCE and CELEBRATE Team Canada and the Paralympic movement.
Register here: https://app.smartsheet.com/b/form?EQBCT=0c9b8e9a225d4e91b378a8a80d41abcb
Watch to learn more about the program https://www.youtube.com/watch?v=HhnR47W8yc4
Visit the Paralympic Schools Week website: http://paralympic.ca/schoolsweek