Participant centered program design: a strategy for inclusion
Jun 07, 2022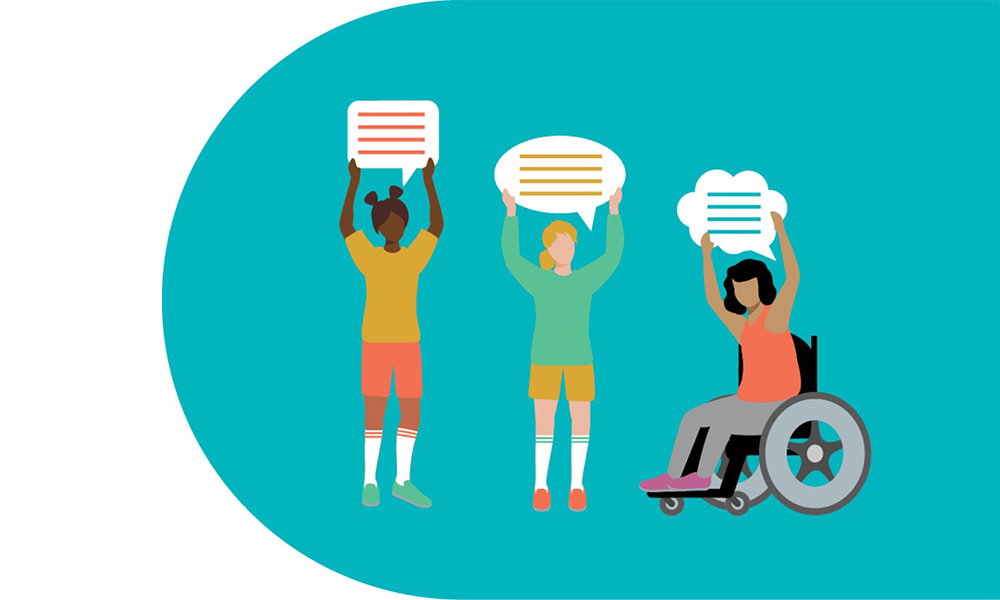 As part of our commitment to promoting equitable sport practices in B.C., viaSport continues to celebrate Pride Month by highlighting opportunities for more inclusive sport environments for the LGBTQI2S community. While Pride Month only comes around once a year, we are committed to providing resources that will elevate LGBTQI2S inclusion in the B.C. sport sector throughout the year and into the future. One of these is viaSport's participant centered program design tool, which offers a unique strategy to develop inclusive sport programming that has the potential to increase retention and empower underrepresented sport participants.    
viaSport's recent research project, She Plays, used participant centered design to explore sport retention among girls aged 11 to 14 with partners from eight sport organizations in B.C. and Nova Scotia. Participant centered program design encourages participants to be actively engaged in the design and development of their activities in order to achieve a truly needs-based approach to sport programming. This could include a combination of individual and group activities, such as athlete journals, brainstorm sessions and facilitated program design workshops.   
Despite the widespread benefits of youth sport participation, some participants face more obstacles than others. A common gap in sport program design is the tendency to overlook the unique barriers faced by diverse and underrepresented groups. The simple practice of centering sport participants' voices in the program design process not only empowers participants, but can also lead to increased retention, satisfaction, and overall improvement of sport programming[1]. The She Plays project is a perfect example: project evaluation found that 100 per cent of participants felt that their input was valued and planned to engage in some form of sport in the next year. While this program was tailored specifically to adolescent girls, the concept of participant centered design can be implemented in a variety of sport contexts, with particular benefits for participants who identify with groups who are often underrepresented in sport.
According to Canadian Women & Sport's Leading the Way resource for working with LGBTQI2S athletes and coaches, many Canadians continue to experience and witness LGBTQI2Sphobia in sport. However, an increasing number of young Canadians are identifying as LGBTQI2S and more athletes and coaches are coming out during their career. The heightened presence of visible LGBTQI2S individuals in sport has led to a growing demand among sport organizations, advocates and allies for more welcoming sport spaces.
Coaches and sport organizations have a strong influence on the establishment of safe and supportive environments that embrace the LGBTQI2S community. By modelling respectful language and behaviour and implementing inclusive organizational policies, sport leaders are well positioned to act as advocates and allies.  To truly advocate for the needs of the LGBTQI2S community, consultation and collaboration are essential, and what better way to center their voices than through participant centred program design?
Participant centred program design is just one way to create more welcoming and inclusive spaces for LGBTQI2S athletes and other underrepresented groups in sport. This process involves a variety of techniques that focus on learning about participants' experiences, leveraging their knowledge, and importantly, empowering participants to play an active role in decision making. The key here is that young athletes, particularly those who identify as LGBTQI2S or with underrepresented groups, have the opportunity to share their unique experiences and offer ideas to create more safe, inclusive and welcoming sport programs.
If you would like to learn more, viaSport's participant centred design resource will guide you through what this approach can look like and offers a step-by-step process of how to implement some of these strategies. We recognize that each organization is as unique as each athlete! Keep in mind that this resource is just a starting point and it can be scaled or adjusted to meet the needs of your sport organization.   
We hope you find this resource useful and that you might consider the value of participant centred program design in your organization! As a sport community, we all have a role to play in making sport more inclusive and welcoming for everyone. This Pride Month, whether you are a coach, athlete, parent, official, volunteer or administrator, we encourage you to ask yourself: what more could I be doing to support LGBTQI2S inclusion in my sport?