Play On! comes to B.C. in June
Apr 18, 2016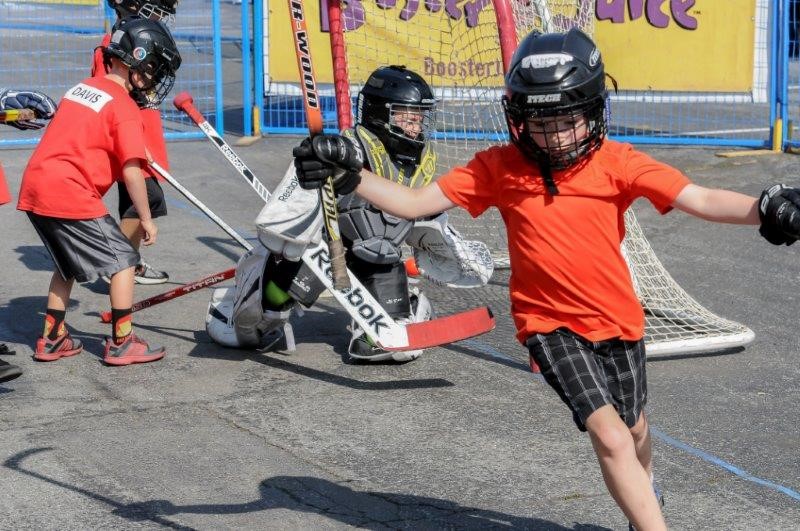 Since its inception in 2003, Play On! has given over two million people from across Canada the opportunity to take back the streets and channel their inner NHL superstar.
In 2016, 10 cities coast-to-coast will host a Play On! event with the Vancouver session taking place on June 25-26 at the YPK Integrated Training Centre in Pitt Meadows and the Kelowna session taking place June 18-19 on the streets surrounding Prospera Place.
Play On! tournaments feature hundreds of teams and thousands of participants and include separate divisions for all genders, ages, and skill levels. From the "Tidbits" division for kids 7-and-under, the "Dusters" division for True Beginners & New Canadians, all the way up to "All Stars" and "Elite", there are opportunities for everybody of all ages to be involved in this event and to experience our national pastime in a fun, competitive environment. 
For companies looking for a great team-building opportunity, the UPS Corporate Division is calling for you. Not only will your team get a chance to compete for the chance to become the corporate champion, but you'll also be supporting the United Way Lower Mainland or Central & South Okanagan/Similkameen as well. Join us for what will be the best weekend ever!
Play On! is also looking for volunteers and officials to help out at both the Vancouver and Kelowna events.
If your company would like to sponsor the event or provide tournament prizing, please contact contact.vancouver@playon.ca or contact.kelowna@playon.ca
For the Play On! Vancouver tournament, visit us online at www.playon.ca/events/vancouver, on Twitter @playonvancouver and on Facebook at www.facebook.com/playonvancouver
For the Play On! Kelowna tournament, visit us online at www.playon.ca/event/kelowna, on Twitter @playonkelowna and on Facebook at www.facebook.com/playonkelowna
#PlayOn #LoveThisLife