ProMotion Week brings awareness to adapted sport and physical activity opportunities in Victoria
Dec 04, 2017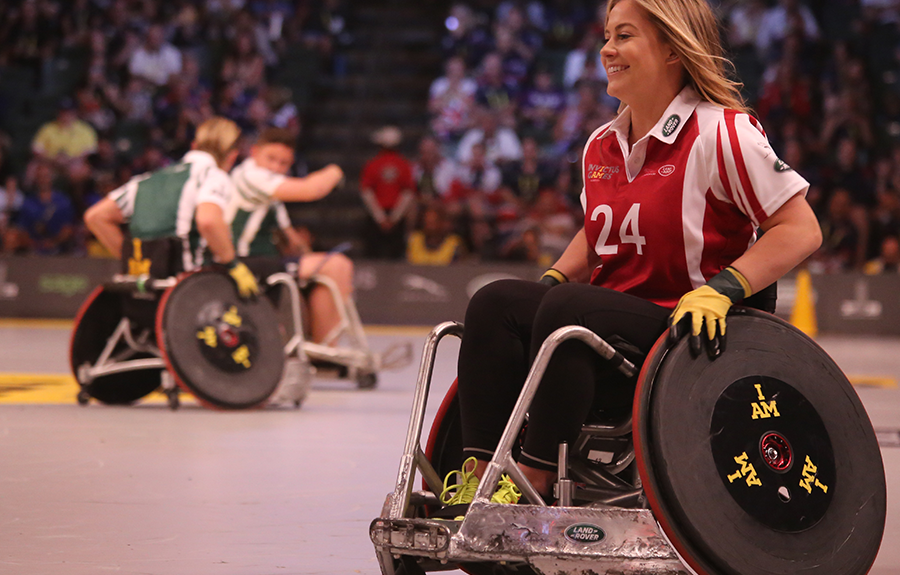 The third annual ProMotion Week takes place in Victoria from November 30 to December 6 highlighting inclusive sport and physical activity opportunities in the area.
There are a growing number of organizations who offer adapted programs for people with disabilities to be involved in sport and physical activity.  This collective has come together under the banner of OneAbility and are working to spread awareness and to identify gaps in recruitment and programming.
ProMotion Week will kick-off on November 30 with recreation, sport, education and health professionals taking part in an education workshop about sensory disabilities and how to incorporate inclusive values in programming. 
A drop-in Open House will take place the afternoon of November 30 at the University of Victoria's CARSA field house where children from local elementary schools have been invited to come and try adaptive sports. Members of the public are also encouraged to come and learn from the more than 15 organizations in attendance.
From December 1-6 there will be free access to try inclusive sport and physical activity programs offered around Greater Victoria.  Anyone who is interested in trying wheelchair basketball, wheelchair rugby, adapted yoga, adapted strength and conditioning and more is welcome to attend.
ProMotion Week is a Barrier Buster project made possible by The Rick Hansen Foundation Access4All Canada 150 Signature Project, supported by the Government of Canada. This funding is aimed at breaking down barriers for people living with disabilities and supports ProMotion Week in Victoria and the installation of three new automatic door openers at CARSA to improve accessibility of the facility. 
"With support from the Government of Canada and the Rick Hansen Foundation, OneAbility wants to ensure that every individual has the opportunity to realize their full potential, and it begins with creating inclusive and accessible communities," said Doug Nutting, Co-Chair of OneAbility and Executive Director of Recreation Integration Victoria.   "We are proud to offer ProMotion Week in Victoria and hope that this initiative will further contribute to inclusive opportunities for all."
For more information about OneAbility and details on ProMotion Week including details on all of the events please see https://oneability.ca/promo/