Q&A: Team Canada's Head Coach and the Healing Power of the Invictus Games
Oct 06, 2017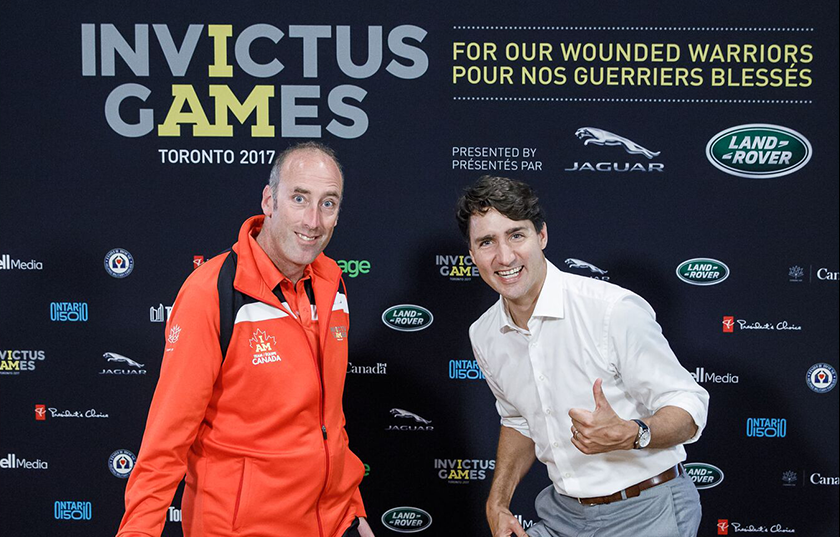 As the VP of the Canadian Olympic Committee, a viaSport Board member and a high performance coach, Peter Lawless is no stranger when it comes to promoting sport, both within the province and across the country. His passion stems from believing that sport is for everyone and serves a multitude of purposes.   
Alongside his many accolades, there's another international, multi-sport event that Lawless holds near and dear to his heart – the Invictus Games. Created by Prince Harry in 2014, the Invictus Games harnesses the power of sport to inspire wounded, injured and sick servicemen and servicewomen. The Games are also a means to help them build physical and mental strength, and increase public awareness for those that serve in the army. Derived from Latin, "Invictus" means "unconquered" or "undefeated."
Head Coach for Team Canada this year, Lawless shares how sport is a mechanism for healing, and how people are transformed by virtue of their involvement in sport through the Invictus Games.
What makes the Invictus Games unique from other international, multi-sport events?
It's incredibly unique. Other Games are about performance – the medal count matters, and it's about the podium.
However, these Games are not at all about the podium. I couldn't even tell you how many medals Canada won, because honestly, it's not relevant. What is so impressive about this, is using the vehicle of sport as a mechanism to help ill and injured servicemen and women get better. Recover. Move towards accepting what their new normal is.
It's the two British swimmers touching first and second place, and then swimming back half the length of the pool to swim in the American who was last. In doing that, they all won.
Why do you feel drawn to be a part of the Games?
It's such an important cause. Mental health is a tough one – invisible injuries are tough to deal with. There are also, of course, physical injuries. You've got a bunch of service personnel, men and women, who signed up to fight for their country. Regardless of politics, these men and women served their country and something bad happened. They got blown up. They got shot. Each one of us owes every single one of them a debt. As someone who is engaged in sport, I have an opportunity to try and help out.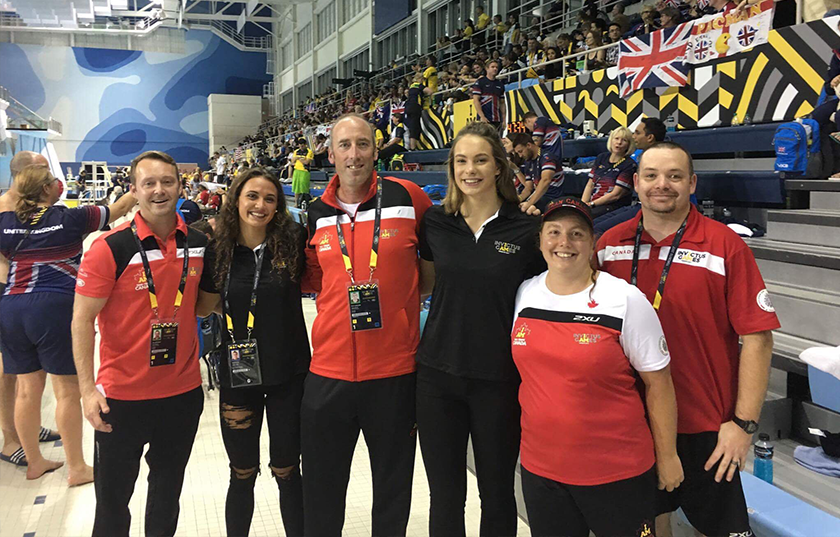 What are some of the highlights that stick with you from this year's Games?
Mimi (Mirielle Poulin) was a mentor athlete in swimming. Last year, she was incredibly successful. She took two medals in indoor rowing and four medals in swimming. This year, looking for a new challenge, she took up cycling and took gold and silver in the cycling events, plus four medals in swimming.
But again, it's not about the medals. For me, it's less about those outcomes. As a mentor athlete, one of the other cycling athletes was struggling with back issues. Mimi roped the organizers to give her up spot so that Isabelle could participate in one of the races at the Invictus Games.
That's what the Invictus piece is about; people doing things that they've never dreamed possible. Every single story is truly incredible.
What personal lessons did you learn?
The value of team; the value and importance of a peer group and a support network. A lot of athletes over the course of the last year's training had highs, and of course, they had lows. It's in those low moments where the importance of team has been highlighted. Teammates are reaching out, saying, "What can I do to help. Let's talk."
It's the importance of that. No one goes on a journey alone. Your family is with you, your friends are with you. That's true in life, as it is in sport. If more of us were aware of that, particularly on the mental health side, then some of these issues would not feel so insurmountable.
You've been advocating for Victoria to submit a bid for the 2020 Invictus Games. Why Victoria specifically? What impact do you think hosting the Games in B.C. will bring?
Victoria is a brilliant sport community. We've got the trifecta of what I think is necessary to have a real, successful Invictus Games. We've got a massive military community, a massive volunteer community and a great sport community. When you put those three together in the Invictus atmosphere, I think we can make magic.
It's important that the Invictus Games in Toronto aren't "one and done". It's important that we renew legacy from time to time, that we don't just have a great event, highlight a cause, and move on. Amputations don't grow back, regrettably. We're more likely to have future conflict with more ill and injured people.
It's important that we remind ourselves of the sacrifice that people have made, not just on Remembrance Day. It's not just the older, predominately male veterans from World War II. It's young people. It's women. It's important that we don't let this fall from sight, from our consciousness.