RBC Training Ground Returns to BC with Five Regional Qualifiers
Jan 04, 2017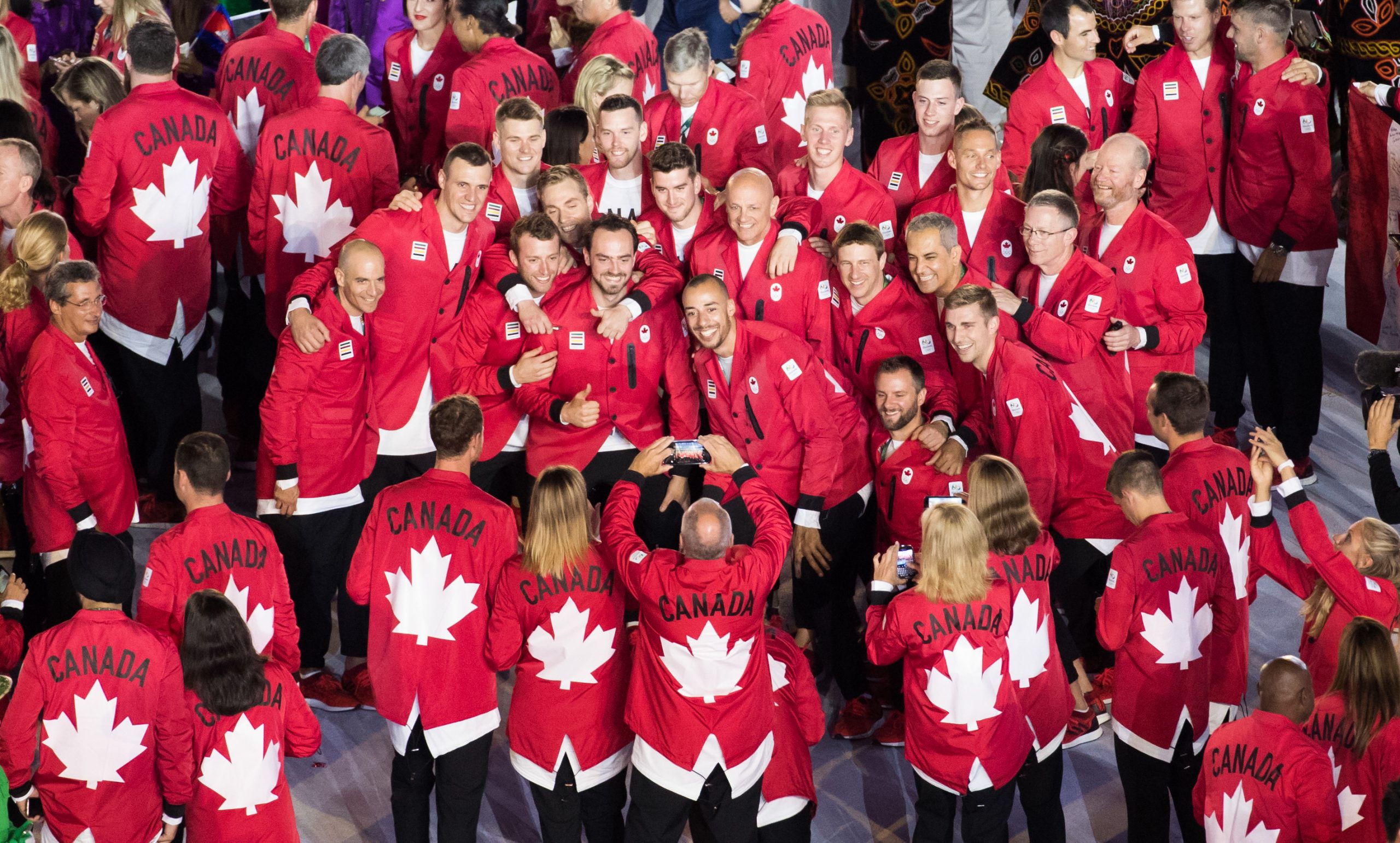 B.C. combines hoping to uncover young athletes with Olympic podium potential
VANCOUVER – Five RBC Training Ground qualifying events are set to take place across British Columbia in 2017, in the hopes of finding Canada's next great Olympic athletes.
RBC Training Ground is a program designed to help sport officials uncover athletes with Olympic podium potential, in sports they may not have considered. Athletes between the ages of 14 and 25 will execute a series of workouts measuring speed, power, strength, and endurance in front of coaches and officials from National Sport Organizations (NSOs). The participants' results will be measured against performance benchmarks to determine an athlete's capacity for sport at its highest level.
The first two qualifying events will take place in Langley and Prince George, hosted by Canadian Sport Institute Pacific (CSI Pacific) with PacificSport Fraser Valley and Engage Sport North. The following three events will see CSI Pacific work in conjunction with RBC, CBC, the Canadian Olympic Committee, and the Canadian Olympic Foundation.
The 100 best performers from across the province will be invited to the RBC Training Ground regional final at the CSI Pacific campus at the Richmond Olympic Oval on March 4. The best of the best may receive financial support towards their training and competition programs for up to three years. The standout performer at the BC regional final will be awarded a trip to the 2018 Winter Olympic Games in Pyeongchang, South Korea.
"RBC Training Ground offers athletes an opportunity to be tested across four fun and challenging fitness stations. The best part is that it is a national program, and you will be compared against athletes all across Canada in these tests," said CSI Pacific Talent Development Director Kurt Innes. "This is a really awesome program that will hopefully mobilize all athletes across our province to step up and see how well they can perform in each of these tests."
RBC Training Ground began in 2016 with 400 athletes participating in four athletic combines across the country. Ninety-four athletes met the testing benchmarks set by NSOs, including 25 athletes who were selected to receive funding and support through RBC and the Canadian Olympic Foundation.
Registration information can be found by visiting www.podiumsearch.ca or www.rbctrainingground.com.
RBC Training Ground Qualifiers
Langley at Langley Event Centre – Sunday, January 15
Prince George at Charles Jago Sports Centre – Saturday, January 21
Burnaby at Fortius Sport & Health – Sunday, February 5
Kamloops at Tournament Capital Centre – Sunday, February 12
Victoria at Centre for Athletics, Recreation and Special Abilities (CARSA) – Sunday, February 19
RBC Training Ground Regional Final
Richmond at Richmond Olympic Oval – Saturday, March 4
– 30 –
About CSI Pacific: Powering Performance. Inspiring Excellence.
Offering world-class Olympic and Paralympic training environments in Vancouver, Whistler, and Victoria, CSI Pacific (www.csipacific.ca) is committed to Powering Performance. Inspiring Excellence. Working with national sport organizations and fueled by our national and provincial partners such as Sport Canada, viaSport, Own the Podium, Canadian Olympic Committee, Canadian Paralympic Committee and the Coaches Association of Canada, we are driven by our mantra to Collaborate. Serve. Innovate. Our team of sport science, sport medicine, coaching & life services experts provide leading-edge programs and services to athletes and coaches to ensure they have every advantage to win medals for Canada.
For more information, please contact:
Noah Wheelock Manager, Communications
CSI Pacific
250.220.2534
nwheelock@csipacific.ca
Lance Doucet Coordinator, Communications
CSI Pacific
250.220.2521
ldoucet@csipacific.ca