Re-live the action! Fencing and rhythmic gymnastics broadcast surpasses 81,000 views worldwide
Feb 15, 2016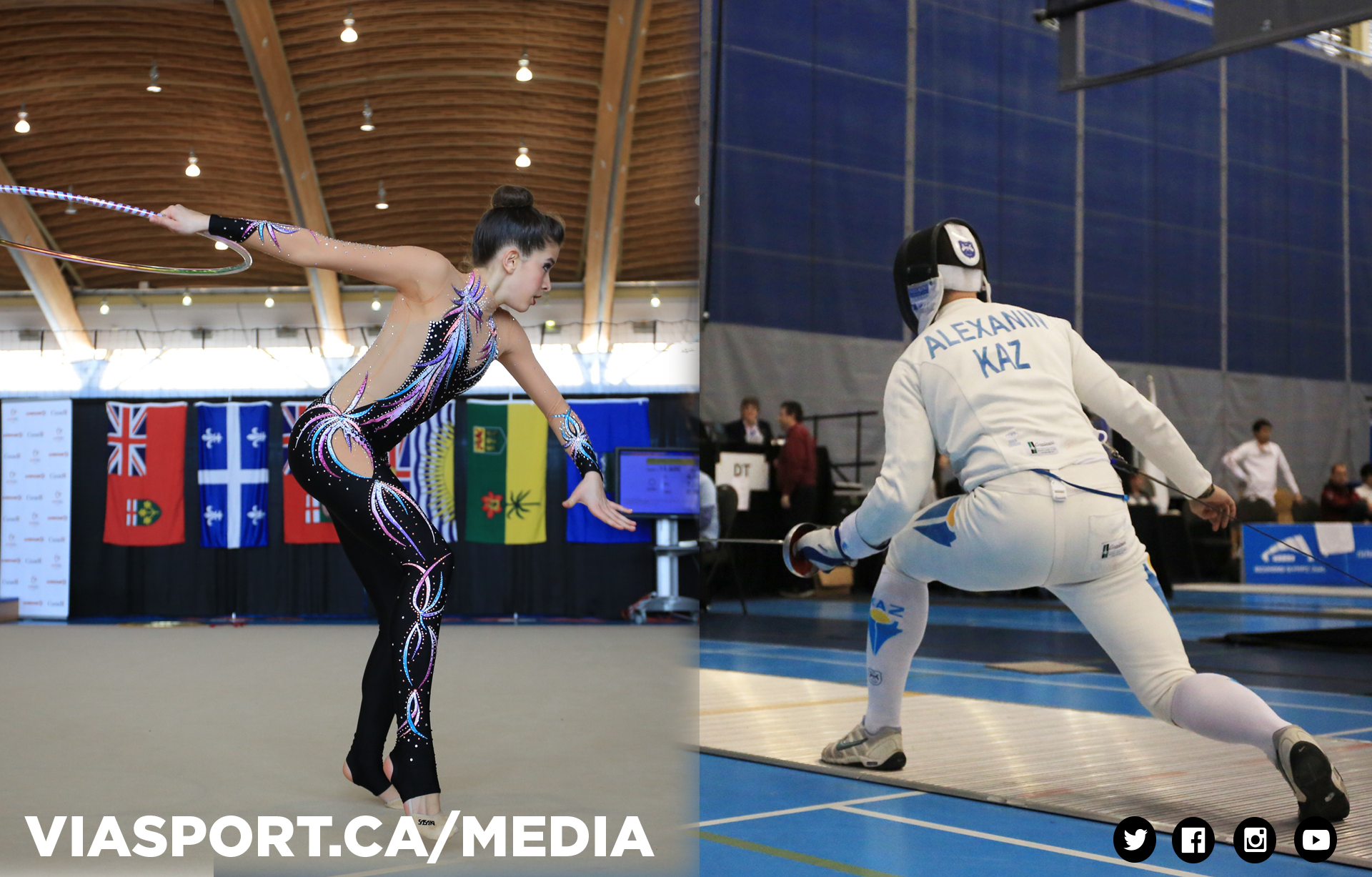 The Richmond Olympic Oval was buzzing this past weekend as participants, coaches, fans, families and volunteers filled the stands for the 2016 Peter Bakonyi Fencing World Cup and the 2016 Rhythmic Gymnastics Elite Canada Championship.
RHYTHMIC GYMNATICS ELITE CANADA CHAMPIONSHIPS
The Rhythmic Elite Canada Championships was live-streamed between February 12 – 14 capturing Junior, Senior, and Group performances. The live and archived footage has been viewed more than 21,000 times from 112 countries worldwide.
PETER BAKONYI FENCING WORLD CUP
The Fencing World Cup was broadcast simultaneously from four pistes between February 13 and 14, including a feature feed with live scoring and commentary. The live and archived video has surpassed 61,000 views from 125 countries worldwide. 
Join the conversation on social media using #viaSportMeda or tagging us @viaSportBC: 
@viaSportBC excellent work! Love that I can watch this from Ontario. My daughter & I are getting inspired for her routines.

— Joanne Rousseau (@lilithj) February 14, 2016
#WCepee2016: This weekend, Watch Live the Men's epee World Cup in Vancouver https://t.co/ccwRQOCMoI #fencing #roadtorio — FIE (@FIE_fencing) February 11, 2016
Can't be there in person today but loving the live stream! @viaSportBC https://t.co/eN3zvVpvXM @FencingCanada

— Monica Peterson (@MonivaPeterson) February 14, 2016