Receive funds for promoting women in squash
Sep 11, 2018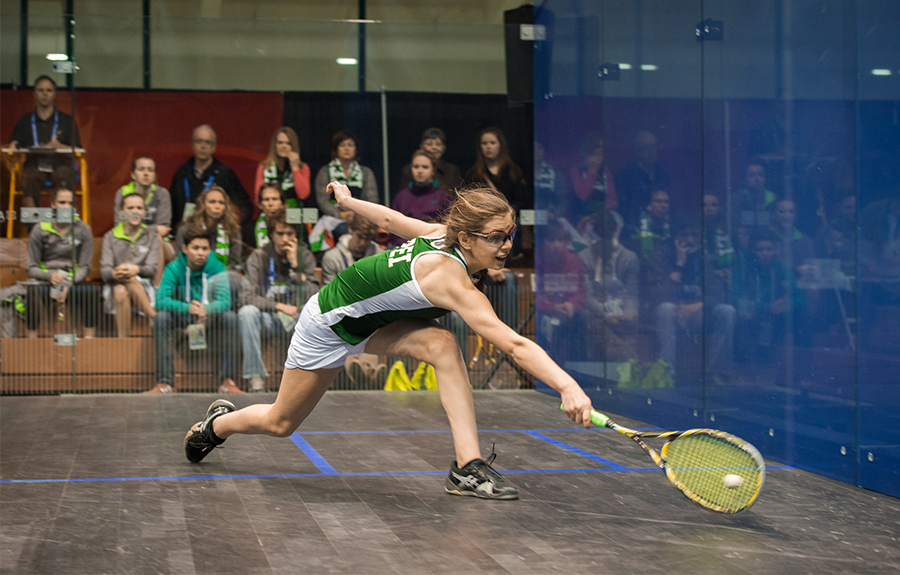 Two Vancouver nonprofit sport organizations have teamed up to keep BC women active in the game of squash. Squash BC is very proud to present the Emerging Female Leader in Squash initiative, a strategic partnership with ProMOTION PLUS.
Over the past 20 years in Canada, female participation in sport in Canada has continued to decline. Squash BC, British Columbia's sport governing body for the sport has also been impacted by this downward trend.  According to Natasha Doucas, President of Squash BC, "reversing this decline is a major priority for our organization and initiatives such as the Emerging Female Leader in Squash support our Association's strategic direction".
With a desire to identify, encourage and support emerging female leaders in sport, ProMOTION PLUS has made a contribution to Squash BC (SQBC) through a new initiative that aligns well with the organization's own focus of increasing opportunities for girls and women in the delivery of sport and recreation .
The Emerging Female Leader in Squash program is aimed at increasing and retaining squash participation at all levels (players, referees, coaches, leaders and administrators) by women and girls in the province.
"This program directly aligns with our mission", stated Sue Griffin, Past Chair of ProMOTION PLUS. "Squash is a contagious sport, complete with a fabulous work out, connecting with other fun, active people and becoming part of a positive, healthy community of friends.  We are all aware of the great benefits we receive from sport and physical activity. Girls and women who participate gain leadership and communication skills, understand how to play as an individual and participate as a team – all skills that translate easily into our professional and personal lives".
About the Emerging Female Leader in Squash Program
The province-wide initiative will engage BC squash clubs, pros and players alike through communications and a series of events, all which promote participation of women and girls in squash, at both a recreational as well as a competitive level. To further strengthen the program, a SQBC cash grant incentive of $500 is available for participating clubs who fulfill specific criteria.
The new initiative also opens up a new opportunity for individuals, corporate donors or sponsors who are interested in supporting women in squash. A financial contribution of $1,000 will ensure that $500 is directed towards the Emerging Female Leader grant and $500 directed towards the Building the Future fund.
How the Program Works
All clubs who participate in BC's Women in Squash Week (September 15 – 22, 2018) are eligible to win a SQBC Emerging Female Leader $500 grant.
A selection committee will select a club/s that will be the grant recipient/s based on established criteria. 
Clubs nominate a female 'champion/ambassador' who goes over and beyond in their time to promote and organize opportunities for girls and women to play and participate in the game.
The more sponsors/donors who support the initiative the more grants that can be issued to clubs that are eligible to receive the grants.
Clubs who are grant recipients are obligated to use the funds to promote and deliver programs to attract and retain girls and women in squash over the course of the year and to report participation numbers and program impact back to SQBC.
The SQBC Emerging Female Leader program is also supported by Buntain Insurance and Promosapien.
Interested in learning more? Contact Joanne Veltri at business.development@squashbc.com