Register now! Game on! Women in Sport #LevelTheField event
Mar 02, 2016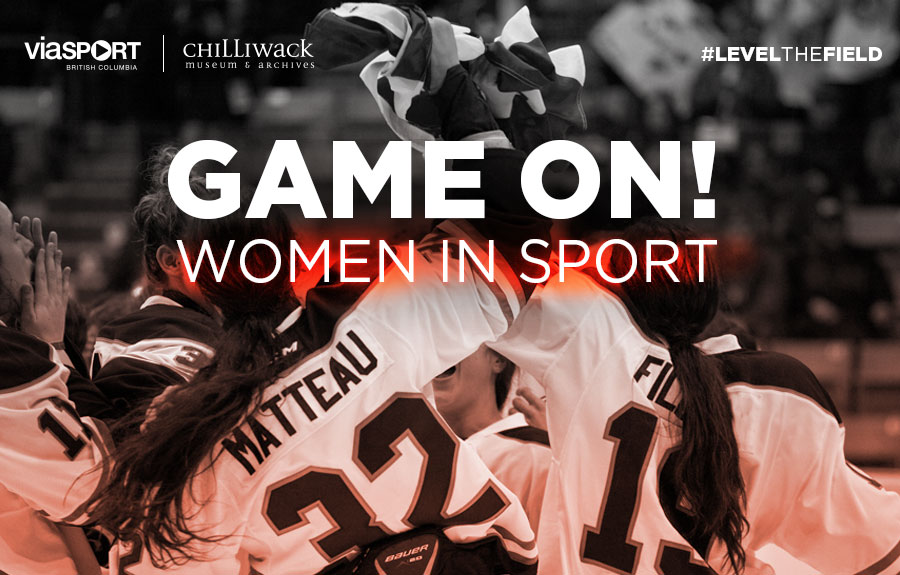 On Thursday, March 31, Chilliwack Museum and Archives, and viaSport will be teaming up to celebrate women in sport!
As part of Chilliwack Museum and Archives' exhibit Game On! The Evolution of Sports in Chilliwack, the evening will explore the living history of women in sport through the past, present and looking towards the future. In partnership with Chilliwack Museum and Archives', viaSport will be wrapping up the #LevelTheField Gender Equity campaign by inviting four panelists to join the event in a discussion on the history, achievements, and opportunity for women in sport in BC. Panelists have been selected from a variety of roles in the sport community, including administrators, coaches, and athletes.
DATE: Thursday, March 31
TIME: 7:00 – 9:00 pm PT
COST: FREE – space is limited!
LOCATION: Chilliwack Musuem, 45820 Spadina Ave, Chilliwack, BC
PANELISTS: 
Lara Mussell Savage – #LevelTheField Ambassador and Manager of Sport Development and Competitions at Aboriginal Sport, Recreation and Physical Activity Partners Council
Joanne MacLean, PhD – Professor and Dean, Faculty of Health Sciences, University of the Fraser Valley
Sherry Hunt – Sport Performance Coordinator, PacificSport Fraser Valley
Panelist #4 – coming soon!