Register now! Regional #LevelTheField: Inspiring Change Workshops
Feb 16, 2016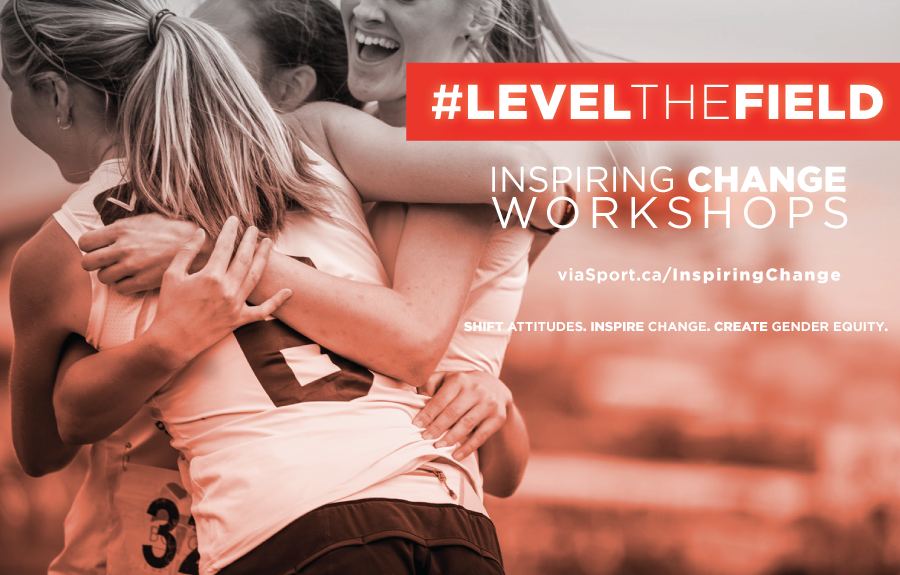 Register now!
As part of viaSport's #LevelTheField Gender Equity campaign, five regional Inspiring Change Workshops will be held between February 20 and March 31, 2016 to engage sport, recreation, and community leaders and advocates across the province on issues surrounding gender equity in sport.
Each workshop features a Canadian Association for the Advancement of Women and Sport and Physical Activity (CAAWS) Women in Leadership Workshop and an opportunity to network with local participants on gender equity, audit tools, and policy templates. Upon completion of the workshop, participants will have the opportunity to apply for a $1,000 grant to support a gender equity initiative in their region. 
 
LOCATIONS AND DATES: 
Kamloops – February 20
Victoria – March 6
Whistler – March 8
Dawson Creek – March 16
Kootenays – coming soon!
Events are hosted in partnership with regional sport partners including: PacificSport Interior BC, Pacific Institute for Sport Excellence (PISE), Whistler Sport Legacies, PacificSport Northern BC, and PacificSport Columbia Basin. 
Learn more and register today at viasport.ca/inspiringchange