Renewed partnership with ePACT Network to enhance athlete safety in BC
Feb 03, 2016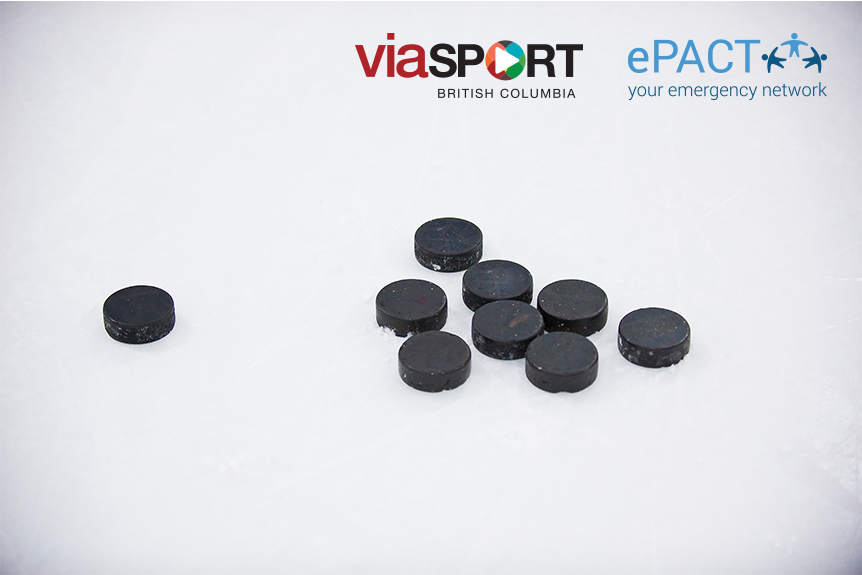 viaSport is pleased to announce the renewal of its partnership with ePACT Network for 2016. Together, ePACT and viaSport will enhance the delivery of safe sport across BC, connecting sport partners with comprehensive emergency preparedness and safety technology to support sports governing bodies, coaches, athletes and families.
With the ever increasing importance around concussion tracking, managing allergies and awareness of other health conditions for athletes, ePACT's online network has revolutionized the management of critical athlete information. viaSport will work closely with ePACT, the Official Sports Safety Software Partner, to actively promote new safety tools and resources to its Provincial Sports Organization members and their hundreds of thousands of athletes across British Columbia.
Sports associations have used paper emergency forms to collect and manage critical athlete data, such as contact and medical details, for decades. ePACT replaces all of these paper forms with a single emergency record, providing a secure system for families to enter information once and share it with all the sporting organizations in their lives. Organizations can also send communications to parents and emergency contacts in case of an injury, illness, evacuation or other unexpected situations.
"We are committed to finding the latest innovations which make sport programming as safe as possible for everyone in BC," says Sheila Bouman, viaSport CEO. "Not only can ePACT help improve athlete well-being and emergency response times, but it is also bringing the critical process of collecting emergency information into the 21st century. We'd like to see every athlete and sports association in BC using ePACT for the best in safety."
This year, viaSport and ePACT Network will collaborate on a series of "ePACT Safety Tips" to provide easy solutions for BC sport organizations to improve their level of safety and help identify risks in their organizations. Video content engaging BC sport organizations in emergency preparedness and joint efforts at sporting events to enhance athlete safety will also be launched.
ePACT supports Provincial Sport Organizations like BC Wheelchair Basketball, Karate BC, Softball BC and over 40% of hockey players with BC Hockey leagues. The system is also used by over 25 different types of sports in Canada and the US including youth baseball, soccer, rugby and ringette, to high performance groups in skiing, swimming and endurance events.
Christine Sommers, ePACT Co-Founder and CEO, comments "viaSport is a true leader in the sports sector, and we are incredibly excited to continue our partnership with them. Every day we see more sports associations across BC making safety and emergency preparedness a priority, and ePACT is proud to work with viaSport to support our local sporting community in their efforts."  
For more information on ePACT's service offerings, visit www.epactnetwork.com