Sarah Beaudry wins bronze at world biathlon championships
Mar 03, 2014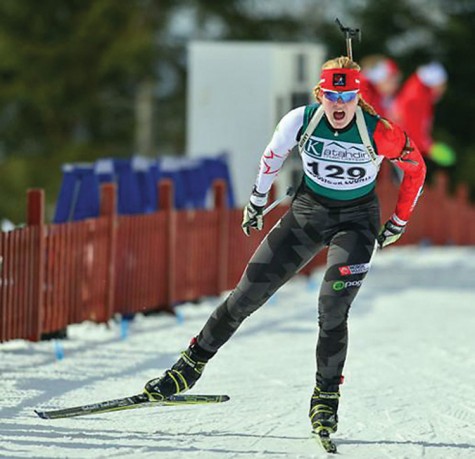 When Prince George biathlete Sarah Beaudry took to the biathlon course Sunday, she didn't figure on winning a world bronze medal.
"I came here hoping for good results," Beaudry said Monday from Presque Isle, Maine, the site of this week's Junior-Youth World Championships. "Getting a medal wasn't a goal."
Beaudry did have a fifth-place finish in the Individual race at last year's championships in Austria, but she says circumstances are different this time.
"I was a Youth last year, so I was in my last year in that group. This year, I moved up to Junior."
On Sunday, Beaudry started in 29th position in the Junior Women's 10k Pursuit, mirroring her position after Saturday's Sprint event. Despite starting 2 minutes and 37 seconds behind the leader, she climbed the standings with the best isolated race time, picking up 29 seconds on Kazakhstan's Galina Vishnevskaya, who had won silver in the Sprint event.
Please click here for the full article on PG Free Press