Surrey Welcomes the WBSC XV Women's World Softball Championship in July 2016
Aug 07, 2015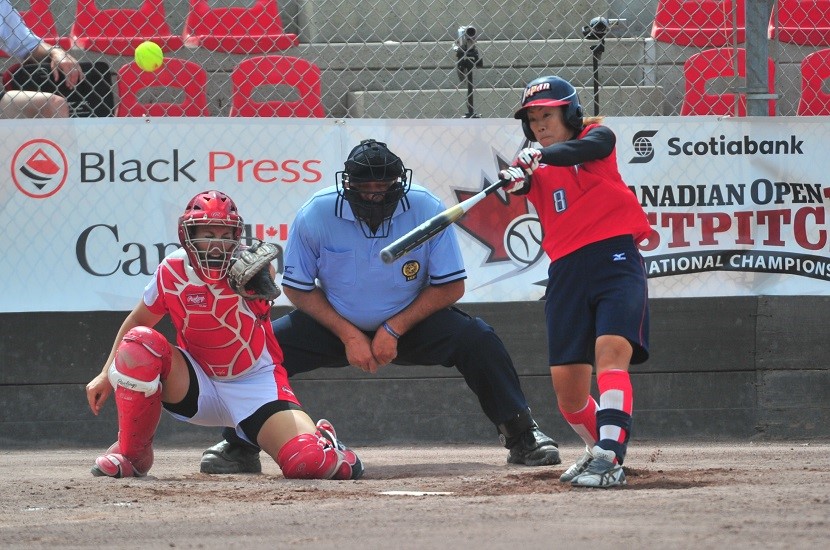 The City of Surrey is preparing to welcome the world's most elite softball players from across the globe for the 2016 WBSC XV Women's World Softball Championship. From July 15th to 24th, Surrey will be hosting one of the most exciting events in women's sports. This international championship will provide endless opportunities for players, teams and spectators to experience a world-class sporting event.
This world championship will be the largest women's softball event in the history of the sport, with more than 30 countries coming to Canada to compete with the hopes of being named World Champion. Past World Champions such as New Zealand, Australia and the United States will be returning, as will last year's champion, Japan. And of course the host country, Canada, will also be going for the gold.
"We are committed to creating a World Championship experience for everyone involved," says Greg Timm, President of the Canadian Open Fastpitch Society. "Surrey 2016 will be a celebration both on and off the field – bringing together the community and surrounding businesses for this historic event."
The 2016 Women's World Softball Championship in Surrey will feature a unique opportunity for nations, teams and players to play at the highest level of international competition and win gold for their country.
The skill, finesse and excellence displayed on the field will only be matched by the energy and multicultural community in Surrey. Known as the Cultural Capital of Canada, Surrey is one of Canada's most ethnically diverse communities and continues to be one of the fastest growing cities in the country. Individuals are encouraged to come fill the stands and show their pride by cheering on their nation's flag, as well as experience our cultural exposition, featuring local cultural and community groups engaging spectators through song, dance, art, food, and activities.
The 2016 WBSC XV Women's World Softball Championship is an exceptional opportunity for everyone to get involved –spectator, sponsor or volunteer – and be a part of a one-of-a-kind, history-making event.
For more information on this event, please contact:
Surrey 2016 Host Organizing Committee
604-536-9287
info@surrey2016.com
http://www.surrey2016.com