Team BC ready to take on the nation's best at the 2017 Canada Summer Games
Jul 19, 2017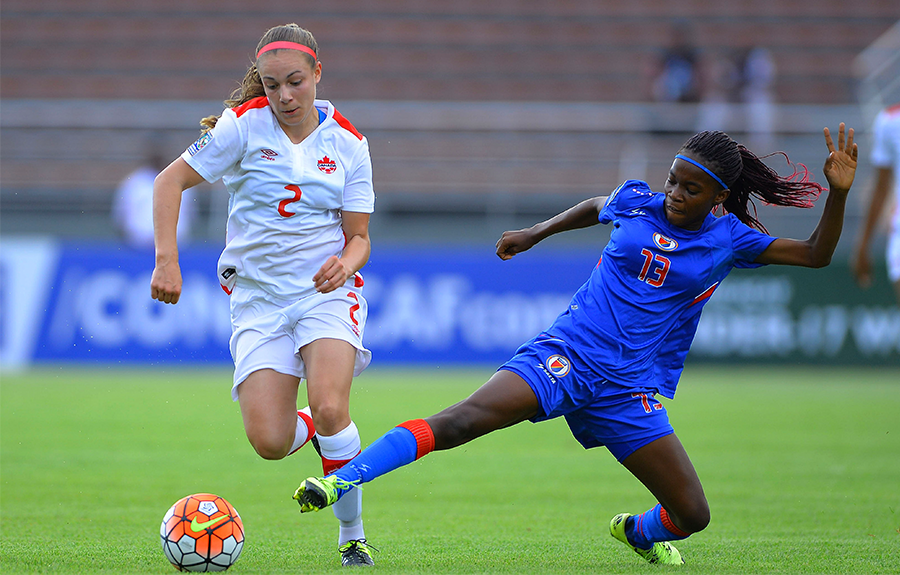 Team BC is ready to take on the best athletes in the country at the 2017 Canada Summer Games which open in Winnipeg on July 28. 354 athletes, 52 coaches, 27 managers and technical support staff, and 22 mission staff make up Team BC and will proudly represent British Columbia at the Games. Competition will take place in 16 sports against teams from Canada's 13 provinces and territories.
The 2017 Canada Summer Games marks the 50th anniversary of the Canada Games and coincides with Canada's 150th birthday. Special celebrations in Winnipeg will mark the importance of the Games to our country.
Leading Team BC into the Opening Ceremony in Winnipeg will be 17-year-old soccer player Emma Regan of Burnaby. Emma is a full-time player with the Whitecaps FC Girls Elite REX Program in partnership with BC Soccer. She has represented Canada at both the FIFA U-17 and U-20 Women's World Cup and is a straight-A student now committed to play at the University of Texas.
Regan and Team BC's women's soccer team will start the 2017 Canada Summer Games tournament on Saturday, July 29 with a game against Team Newfoundland and Labrador. Team BC are the defending gold medallists in women's soccer from the 2013 Canada Summer Games in Sherbrooke, Quebec.
Team BC finished third behind Ontario and Quebec at the 2013 Canada Summer Games with 122 medals and Team BC is expected to be a top performer once again at these Games. 57 per cent of the Team BC athletes and coaches have previously competed at the BC Winter or BC Summer Games bringing with them valuable multi-sport Games experience.
Many high-level athletes have launched their athletic careers through the BC Games and Team BC. At the 2016 Olympic and Paralympic Games, 30 Team BC alumni were part of Team Canada. 2008 and 2012 Olympic medallist in swimming, Ryan Cochrane (Victoria), is the Honourary Captain for Team BC for these Games and is an alumnus of the 2005 Canada Summer Games.
Quotes:
Rob Needham, Team BC – Chef de Mission "It is a privilege to lead Team BC for the 2017 Canada Summer Games in Winnipeg. These Games will celebrate the importance of sport to Canadian culture and showcase our best up and coming athletes. Team BC is excited for the Games to begin as we celebrate the 50th anniversary of this incredible sport movement."
Ryan Cochrane, Olympian and Team BC Honourary Captain "With such a strong roster of athletes from across the province, I know Team BC will be the team to watch at these Games. This is a chance for them all to show the country what they're capable of and make their mark on sport in Canada. Supporting these athletes is a dedicated and outstanding group of coaches and support staff, who will be providing the leadership that is essential for success. For the past 50 years, athletes have been competing for glory at the Canada Games and I can already see this team is one of the best we've ever sent."
Emma Regan, Team BC – Opening Ceremony Flag Bearer "I've had some amazing opportunities in soccer, but I am especially looking forward to representing Team BC at the Canada Summer Games. I can't wait to compete alongside athletes from all across our province and our country!"