Team BC set to shine at 2016 Special Olympics Canada Winter Games
Feb 26, 2016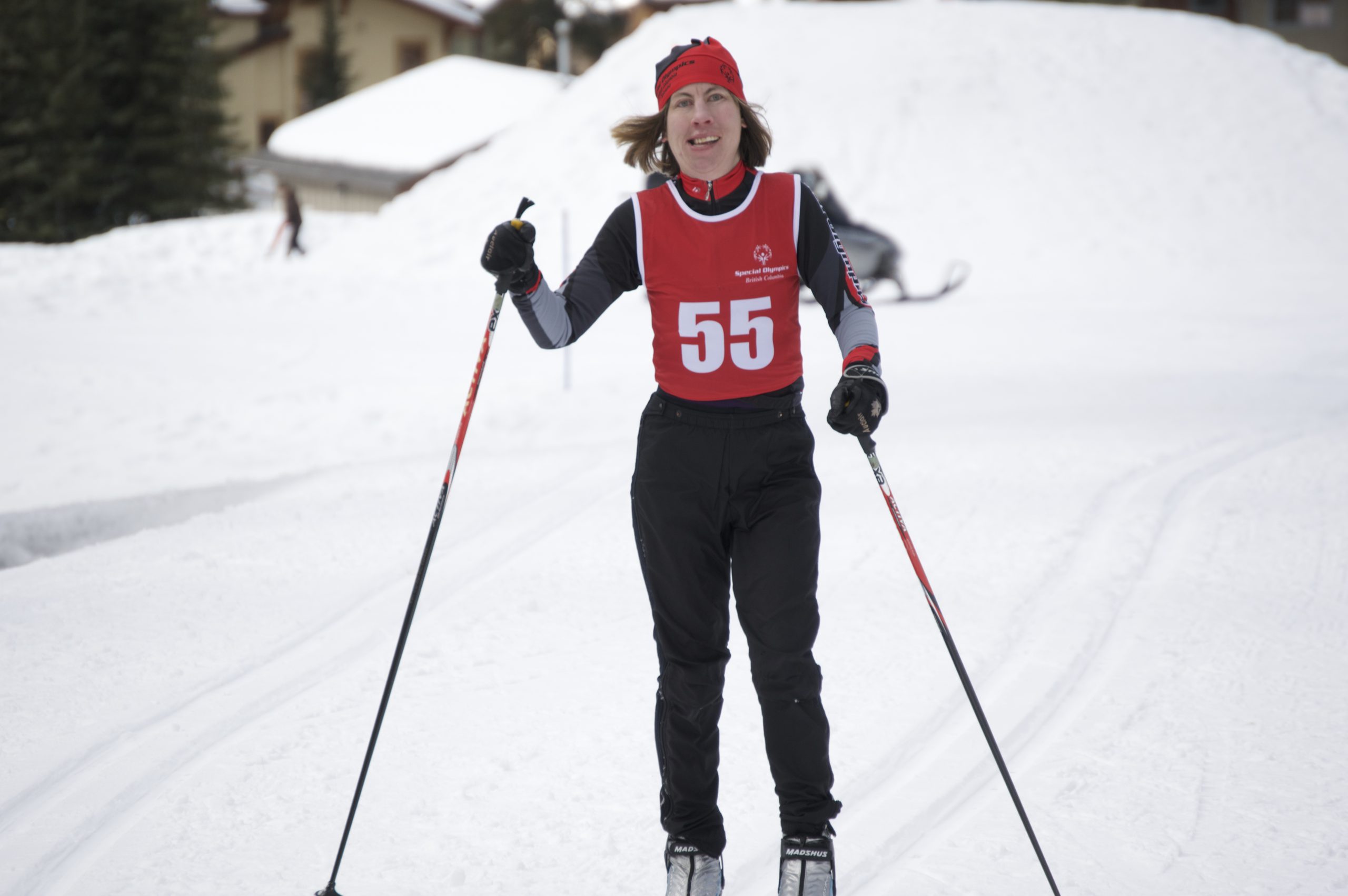 Special Olympics BC provincial team prepared to deliver personal bests at National Games in Newfoundland and Labrador
The 178 members of Special Olympics Team BC 2016 are set to travel from sea to sea to compete in the 2016 Special Olympics Canada Winter Games, which are being held in Newfoundland and Labrador for the first time in the 47-year history of Special Olympics Canada Games.
Team BC 2016 is comprised of 126 athletes with intellectual disabilities, 42 volunteer coaches, and 10 mission staff from 31 communities around the province. From March 1 to 5, Team BC will go for gold at the 2016 Special Olympics Canada Winter Games in Corner Brook, competing in seven sports: alpine skiing, cross-country skiing, curling, figure skating, floor hockey, snowshoeing, and speed skating.
Since qualifying for their spots on Team BC 2016 through their performances at the 2015 Special Olympics BC Winter Games in Kamloops, the provincial team athletes and coaches have been hard at work with the team training program to help them be at their best at the National Games. The athletes have been putting in a lot of time and effort in their home communities both on and off their fields of play, logging hours of training in their sports as well as taking on dryland training, improving their physical fitness, and stepping up their nutrition.
"The members of Team BC 2016 have really ramped up their training and raised their game in order to compete at the national level," said Leslie Thornley, Team BC 2016 Chef de Mission. "They have been working hard for three years to reach this event, and I know they will do B.C. proud. Their abilities and their sportsmanship will inspire everyone watching."
Special Olympics competitions operate on a four-year cycle for both summer and winter sports. Athletes compete in regional events and then Provincial Games to advance to National Games, and Special Olympics Canada Games are the qualifiers for Special Olympics World Games. In Corner Brook, athletes will be competing for the opportunity to advance to the 2017 Special Olympics World Winter Games in Austria.
Through these competitions and training, Special Olympics athletes empower themselves and inspire everyone around them as they set and achieve goals, build pride and confidence, and forge valued friendships.
Team BC curler David Baxter has been a Special Olympics BC athlete for more than 30 years, and he has made huge changes over the last year in order to step up for National Games. Baxter lost 60 pounds in six months after being named to the provincial team. Team BC curling coach Sheila Snell worked with Baxter and his mother to set goals and improve his nutrition and training regimes, and Baxter delivered with the help of his dedication, supporters, and meal plans. Over the summer he trained twice a week, and then ramped it up to three times a week once programs began in fall. Baxter has also been working with his mother on nutrition once a week.
Baxter's improved fitness has had a great impact on his curling form and technical abilities. He is committed to being a good athlete, and he loves scoring for his team and winning medals.
The 2016 Special Olympics Canada Games will see more than 950 delegation members from Canada's 10 provinces and two of three territories come together to compete in Corner Brook, creating an outstanding display of sport and sportsmanship in seven sports. Team BC roster, stories, photos, and resources: www.soteambc2016.ca
Team BC 2016 quick facts
126 athletes
42 coaches
10 mission staff
31 B.C. communities represented
13 age of youngest Team BC athlete
65 age of oldest Team BC athlete
54 athletes will be competing at National Games for the first time
Together, Team BC athletes have 1,930+ years of Special Olympics experience
7 sports
· Alpine skiing
· Cross-country skiing
· Curling
· Figure skating
· Floor hockey
· Snowshoeing
· Speed skating
Special Olympics Canada reports that the National Games will be live streamed! Please click here for the host YouTube channel. For a schedule of competitions to be streamed, please check the Corner Brook 2016 and Special Olympics Canada websites and social media accounts.
About Special Olympics BC
Special Olympics BC is dedicated to providing individuals with intellectual disabilities opportunities to enrich their lives and celebrate personal achievement through positive sport experiences. In 57 communities around the province, we provide year-round training and competitive opportunities in 18 different sports to more than 4,400 athletes of all ages and abilities, thanks to the dedicated efforts of over 3,400 volunteers. For more information, please visit www.specialolympics.bc.ca. Find us on Facebook and Twitter: www.facebook.com/specialolympicsbc | @sobcsociety.
Media contact
Megan Grittani-Livingston
SOBC Manager, Communications
T: 604.737.3077 | E: megan@specialolympics.bc.ca