The BC Games Coach Mentorship Program is back
Aug 27, 2019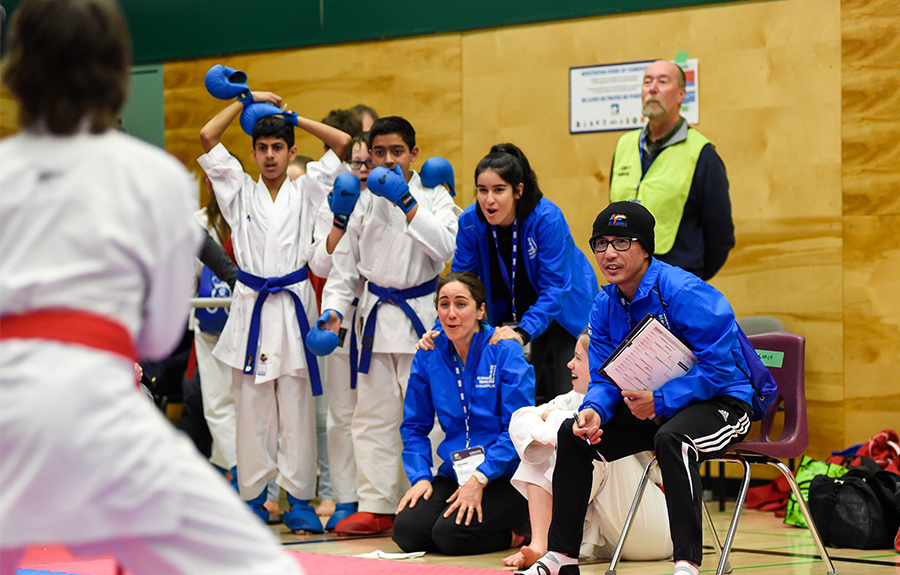 It's no secret that coaches are a crucial source of support, encouragement and inspiration to sport participants at every stage of the game. While they're often used to building into others, coaches too can always benefit from a bit of motivation and leadership.
The BC Games Coach Mentorship Program is a partnership between viaSport and the BC Games Society designed to support the development of key mentors within sports, thereby increasing the current capacity of sport leaders in BC.
The program supports Provincial Sport Organizations (PSOs) in targeted coach development, through mentorship; builds capacity in coaching leaders in the province and introduces a basic mentorship model in sport that can be used to develop a variety of roles.
viaSport's role is to contract a Master Mentor who will lead the program and provide support to sport-specific mentor coaches. PSOs can then identify a Coach Mentor that will be assigned to work with one or more apprentice coaches or selected zone coaches leading up to and during the BC Games. The Master Mentor will meet with each PSO and Coach Mentor at the start of the program to create a personal development plan for the Coach Mentor and determine how they can best support their assigned apprentice coaches or BC Games zone coaches, based on the need of the sport. Throughout the remainder of the program, the Master Mentor will have regular check-ins with the Coach Mentor to provide ongoing support and resources.
"The BC Games Society is pleased to partner with viaSport to create an enriched coaching program across the province," said Alison Noble, President and CEO of the BC Games Society.  "Knowledgeable and capable coaches are integral to success in all sports and this new initiative provides the opportunity to engage young apprentice coaches and experienced mentor coaches to ensure future sustainability across the sector."
The program is now open for applications, with a deadline of September 23, 2019. 
"The BC Summer and Winter Games provide an excellent stage to offer a coach education experience and we are proud to be part of it," continued Noble.
For more information, visit: https://www.viasport.ca/coaching/mentorship