The driving force behind sport: volunteers
Apr 18, 2018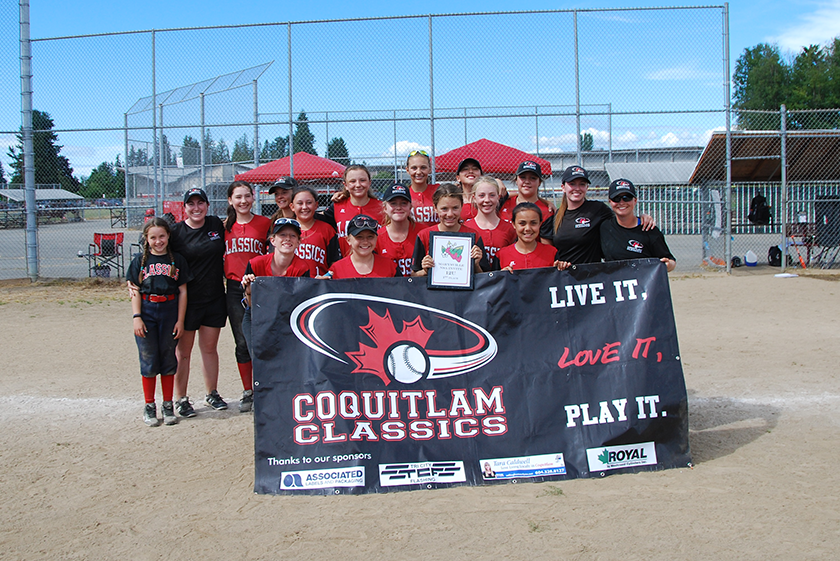 "Celebrate the Value of Volunteering – building confidence, competence, connections and community"
This year's theme for National Volunteer Week speaks to the benefits of volunteering in creating social and economic value for all. When it comes to volunteerism, Canadians are eager to step up to the plate. Almost a quarter of volunteers over the age of 15 dedicate countless hours towards sport and recreation. Doing the math means just a bit over 3 million people contribute to the success of physical activity initiatives across our nation.
The same can be said of Jenn McKellar, a stellar volunteer in B.C. who gives back to the softball community through a handful of different ways. With the Coquitlam Minor Softball Association, Jenn is both the Vice-President and Head Coach for the U14 Girls minor softball team. The Douglas College Royals Women's softball team know her as their Assistant Coach. This summer, Jenn will lead the Zone 4 softball girls as their Head Coach at the BC Summer Games. Lastly, she's involved as a mentor coach for the BC Summer Games Coach Mentorship Program. 
She's certainly busy. That being said, her love for giving back allows her to make it work. Currently in her eighth year of coaching, Jenn shares her passion as a volunteer and why she continues to support the next generation of athletes through her involvements.
viaSport: How did you start coaching? What motivated you to become a coach?
Jenn: I got involved with coaching just to stay in the sport, really. I was returning home from a softball scholarship because I needed shoulder surgery. It was a major injury and I knew I was going to have a year off where I couldn't play. I didn't know, at the time, how much I would love coaching. It has provided me with opportunities, year after year. The opportunity to give back to the sport that I love really motivated me.
What quickly became relevant to me was wanting to inspire young girls and women by offering them leadership and mentorship from another female. Growing up, I often had male coaches. Not to say that they didn't provide me with the same mentorship and leadership, but a lacking part of my sporting experience until college was a female coach, and knowing that one day I could be her, or be like her. I've found that a lot of my desire comes from showing athletes just how much they can do as young girls and young women.
Nowadays, I see way more volunteers and young females giving back. Through this movement of girls empowering girls. I think that whether you are male or female, as an adult, you see the strength in that. There's been a great shift in the culture that was starting to change when I first got my foot in the door.
What's the most rewarding part about coaching? 
Seeing their personal growth as young women, both on and off the field. Watching them not only grow in their skill, but also their ability to be leaders, relate to others, volunteer, and pursue activities in school they wouldn't have before. When I coach, it's for them to be good people and good athletes.
I was still a high competitive athlete when I first started coaching. I coached that way too. To get the win right away. Now, as I've grown each year, I see so much more value in developing lifelong skills in and outside our sport. Ultimately, the athletes are shaping their journey through sport versus just me.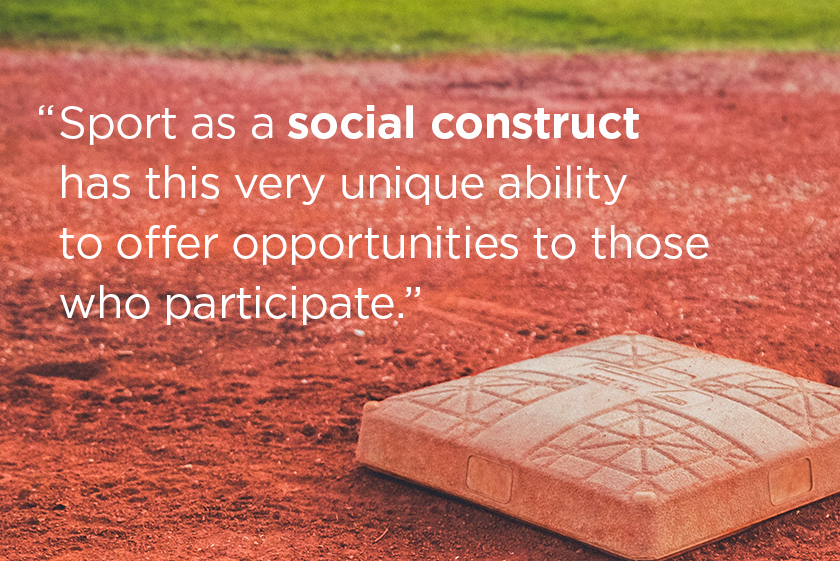 Why should others get involved in volunteering and give back to sport?
1) To make a positive impact on the lives of other people. I think about the opportunities that volunteers give others, and in my lens, youth. We wouldn't have softball in Coquitlam if we didn't have volunteers. (There's one paid position in our entire association and hundreds of volunteers!) Being a volunteer gives you a unique opportunity to provide something to other people that they wouldn't have without you.  
2) To make a positive impact on sport itself. Sport as a social construct has this very unique ability to offer opportunities to those who participate in it. Volunteering – as a coach, official, parent doing field duty  – I think that's where sport and community really start to bond together and become this greater picture where instead of winning a championship, it's about building a strong community.
3) To learn something about yourself. It's a great opportunity to go after those things you might be interested in. You can volunteer, see what it's all about, and meet new people. I find that you learn more from something when you are not getting paid to do it, more than you ever would from a part-time or full-time job.
What's your advice for aspiring and current volunteers in sport?  
For anyone getting into volunteering, don't treat any opportunity or role as being too small. Even if you're not going to volunteer for a year, but instead, for a month, week or weekend. Your ability to give back is going to make a difference in someone's life or your own life.
Additionally, take the chance to pursue. Maybe you played a particular sport as a youth, but aren't sure where to go as an adult. Go back to the sport that you love and find a place that makes you feel challenged, whether it be coaching, officiating, or being on an executive committee. Find opportunities to challenge yourself personally in a way that's giving back to others.