The pieces we leave behind
Mar 02, 2017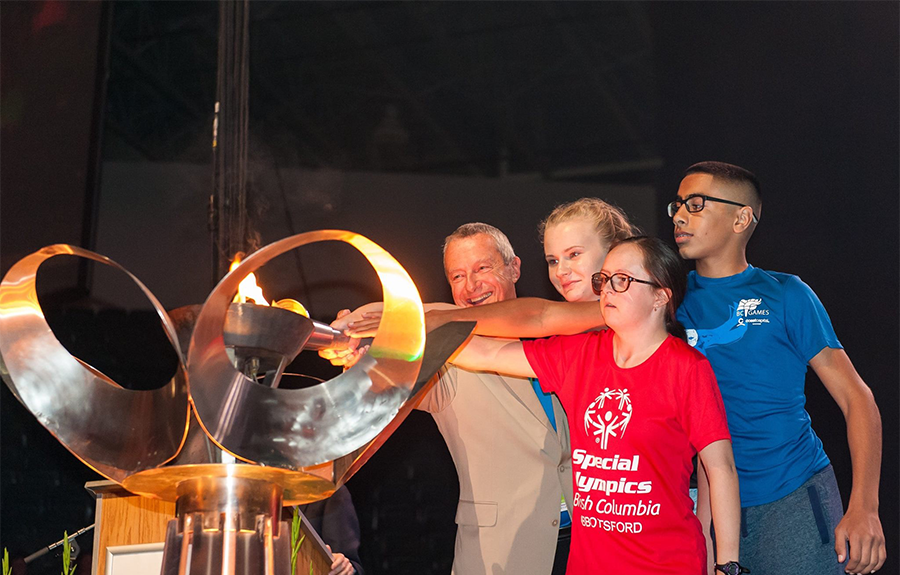 For some, the 1960's represented a prosperous time for those in sport. Wilma Rudolph became the first American woman to win three gold medals in track and field at the 1960 Summer Olympics. In 1967, the Green Bay Packers defeated the Kansas City Chiefs in what would be the very first NFL Super Bowl. By 1970, seventeen Summer and Winter Olympic Games had taken place.
For others, the 1960's marked an ominous time for those who lacked the opportunity to participate in sport. Alongside these remarkable advances in the sporting realm were people with intellectual disabilities; a community that remains, even today, as one of the most marginalized and discriminated groups in society.
The oppression of sport within this community didn't go unnoticed by Eunice Kennedy Shriver. For her, not all children had equal opportunities to engage in play through sport. (Her name might ring a bell, as she's the sister of President John F. Kennedy). Because programs didn't exist for children with intellectual disabilities to engage in sport, Eunice took it upon herself to hold a summer day camp in her very own backyard.
Fifty years later, her camp has evolved into a global movement known as Special Olympics. Without her, 4.2 million athletes around the world would not be participating in sport today, including Special Olympics British Columbia (SOBC) athlete, Paige Norton.
To say that Paige simply participates in sport would be an understatement, as she is currently involved with nine sports: speed skating, soccer, swimming, baseball, basketball, track and field, golf, crossfit and bocce. Her schedule is jam-packed, but she wouldn't have it any other way.
"Getting involved with Special Olympics has built my confidence in doing my very best," Paige says.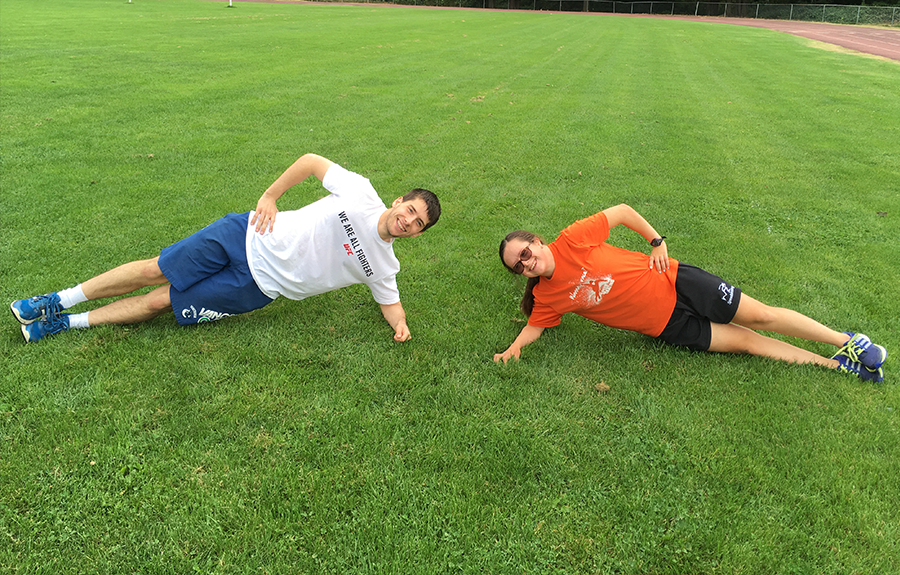 In addition to building her confidence, sport has equipped Paige in other facets of her life. As a younger athlete, Paige wasn't always able to understand and grasp the unfamiliar idea of sportsmanship. On the field of play, she would have a negative attitude towards her fellow teammates and other athletes. Regrettably, Paige admits how she wasn't always a great sport.
However, Paige has worked relentlessly over the years to understand sportsmanship and engage in sportsmanlike behaviour. Nowadays, you would be hard-pressed not to find her congratulating other competitors and cheering on the opposing team. As someone who believes sportsmanship should be practiced by everyone, Paige doesn't think there's a place for bullying in sport.
 "It is not nice. It hurts people's feelings," she says.
Paige felt vulnerable in high school when others would make fun of her for her disability. When others felt entitled to laugh at her or push her. The physical pain was paired with the emotional pain of being excluded by your own peers after fighting desperately for acceptance. Needless to say, her environment did not foster an amicable experience.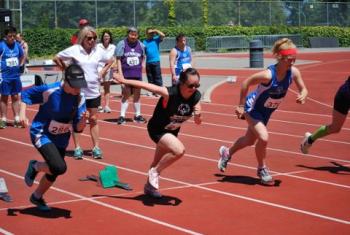 Luckily, Paige was able to leave that piece of high school behind after becoming involved with Special Olympics, a place where she's been able to fit in and build her confidence through sport. She's also been able to channel her focus into achieving a personal best rather than winning.
As an advocate for sportsmanship, Paige is actively working to spread the message of how bullying shouldn't be tolerated in sport. Last week, she wore a pink shirt on Pink Shirt Day to promote the #ERASEbullying initiative at the legislative assembly event which she had been invited to by her MLA, Dr. Daryl Plecas. Moving forward, Paige hopes that her positive actions on and off the field of play will inevitably inspire others to do the same.
"No one – parents, friends, other athletes – should bully you in doing something you love. They should be happy if you're working hard or doing your best in being active."