Three BC coaches honoured with ViaSport Coach of the Year Awards
May 27, 2015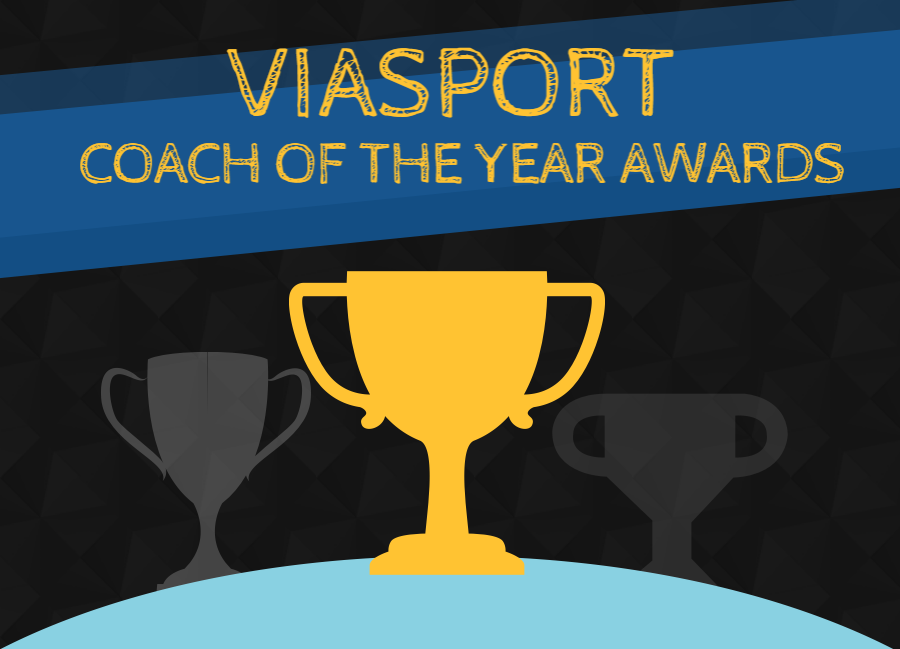 Vancouver, BC – Three outstanding BC coaches have been selected as the 2014 recipients of viaSport's Coach of the Year Awards. Each recipient will receive a honorarium in recognition of their unique contribution to the advancement and well-being of athletes and their sport in British Columbia.
Founded by the Coaches Association of BC and funded by the Bob Bearpark Foundation, the Coach of the Year Awards were created to recognize a history and dedication to coaching in British Columbia. Each year coaches are nominated for their contributions within one of three categories: Recreational/Grassroots, Regional/Provincial and International.
2014 Coach of the Year Award Winners:
Nicole Ebert (Vanderhoof)| 2014 BC Recreational/Grassroots Coach of the Year | Speed skating
Ben Uliana (Victoria) | 2014 BC Regional/Provincial Coach of the Year Award | Squash
Ram Nayyar (Vancouver) | 2014 BC International Coach of the Year Award | Badminton
The Award winners will be announced May 28 at the 2015 BC Sports Hall of Fame Banquet of Champions.
"viaSport means through sport, and it is through sport that dedicated coaches like these are able to challenge and support British Columbians to be the best they can be, says Cathy Priestner Allinger, viaSport CEO. "I am honoured to recognize these three individuals for their outstanding contribution to the development of sport in BC, and beyond.
Learn more about the viaSport Coach of the Year Awards by visiting the viaSport website:
http://www.viasport.ca/coaching/coach-year                                                                         -30-
 
Learn more about the 2014 Coach of the Year Award recipients (photos available):  
Nicole Ebert:  Nicole is a family physician and speed skating advocate in Vanderhoof. Since the formation of the Nechako Lakes Clippers 10-years ago, she has been a driving force behind the club (that now has 70 young athletes). Many of the skaters Nicole has worked with have competed at the BC Winter Games, Canadian Age Class Short Track and Canada Winter Games.
Ben Uliana:  Ben plays and coaches at Cedar Hill Squash Club in Victoria, and also sits on the Junior Development Committee of Squash BC. Ben coaches everyone from grassroots to adult recreational athletes, and has developed many junior players to provincially and nationally ranked positions. Many of his junior athletes have also gone on to earn university scholarships to pursue squash and academics.
Ram Nayyar: Ram is a NCCP Master Learning Facilitator, Master Coach Evaluator, the High Performance Director for Badminton Canada and is currently still a certified Level 5 coach. At the 2012 Olympic Games, Ram led the Canadian women's doubles team to a fourth place finish and best ever finish for Canada. More recently, he guided the National Team to four consecutive gold medal performances in team competition at the 2014 Pan American Championships. 
 
About viaSport British Columbia: viaSport British Columbia is a not-for-profit organization established in 2011, responsible for providing strategic leadership to sport in BC. Formed in partnership with the provincial sport sector and the Province of BC, our mandate is to increase awareness, opportunity and participation in sport across the province at every stage of life and in every community. Learn more at www.viasport.ca  
Media Contact:  Erica Branda,
Director, Media & Communications
778.655.1759
ericab@viasport.ca