Together, we are #CanadaRED
Jun 04, 2015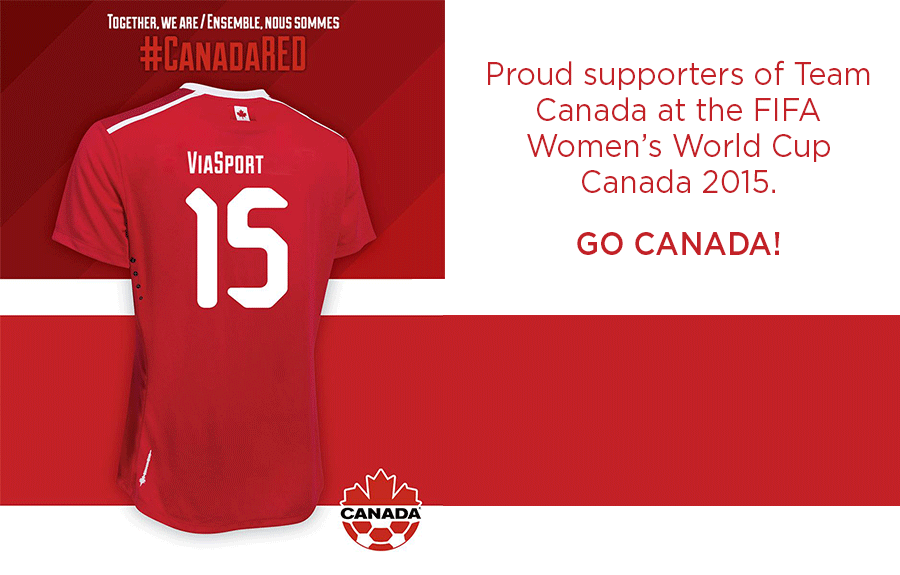 Canada's Women's National Team has issued a challenge to all Canadians: stand with them throughout the FIFA Women's World Cup Canada 2015™, showing boisterous support.
We're calling on Canadians to own the moment where they can make a difference and join us in supporting this team. Whether it is by attending the matches or watching at home – or showing your support via social media.
To do so, Canada Soccer has created a digital campaign that allows you, the fans, to get a personalized #CanadaREDjersey! We don't want a white out, we're creating a sea of red!
You can get yours now by:
Tweeting @CanadaSoccerEN using #CanadaRED and telling us how you proudly support the team
Or visiting this link http://bit.ly/1cZpWq4 and filling out the form
Once you receive your own #CanadaRED jersey, we want you to wear it proudly and invite your friends and followers to do the same!
Come 6 June we want the world to see that Canadians believe in this team and that they are with them every step of the way!
---
Will you join us? Together, we are #CanadaRED
Canada kicks off its quest at the FIFA Women's World Cup Canada 2015™ on 6 June when it will face China PR at Edmonton's Commonwealth Stadium. The squad will then face New Zealand (Edmonton, 11 June) and the Netherlands (Montreal, 15 June) with hopes to continue in the competition, which will conclude with the championship match in Vancouver on 5 July. Visit fifa.com/canada2015 for all the details on the competition.
Fans can follow Canada's Women's National Team via Twitter @CanadaSoccerEN using #canWNT and share their support by tagging messages and pictures with #CanadaRED. Canada Soccer also invites fans across the country to share their viewing parties and other activities in support of the team on Canada Soccer's Facebook page and help build the country's best community calendar.