Vancouver 2010's Olympic legacy lives on to fund Indigenous athletes in B.C.
Feb 21, 2018
Eight years ago, the lighting of a flame at BC Place signified the start to the 2010 Olympic and Paralympic Game. Although long over, the lasting impact of these Games on British Columbia's population can still be felt. Infrastructure including the Richmond Olympic Oval, Whistler Sliding Centre, Whistler Olympic Park and Whistler Athlete's Centre have actively supported, and continue to strengthen, Canadian athletes in their quest for Olympic podium. Extensive public use of these venues highlight the contribution that they've made to the vitality of B.C.'s community over the years.
But that's not all. Another legacy initiative that continues to thrive is one that emerged through a partnership inked by the Province of B.C., the Vancouver 2010 Bid Corporation, and Squamish and Lil'wait Nations – the Aboriginal Sport Youth Legacy Fund.
After Vancouver's successful bid for the 2010 Games, these groups created a legacy endowment fund for Indigenous athletes in B.C. with hopes of pursuing excellence in sport.
More than 100 aspiring athletes were supported as a result of this funding, with many going on to compete at the Commonwealth Games, win national championships, compete in World Cup ski circuits, and pursue coaching, among other accolades. A legacy organization of the 2010 Games, viaSport is currently working in partnership with the West Vancouver Community Foundation to ensure that the fund continues to grow and provide financial support to Indigenous youth competing in high performance sport today.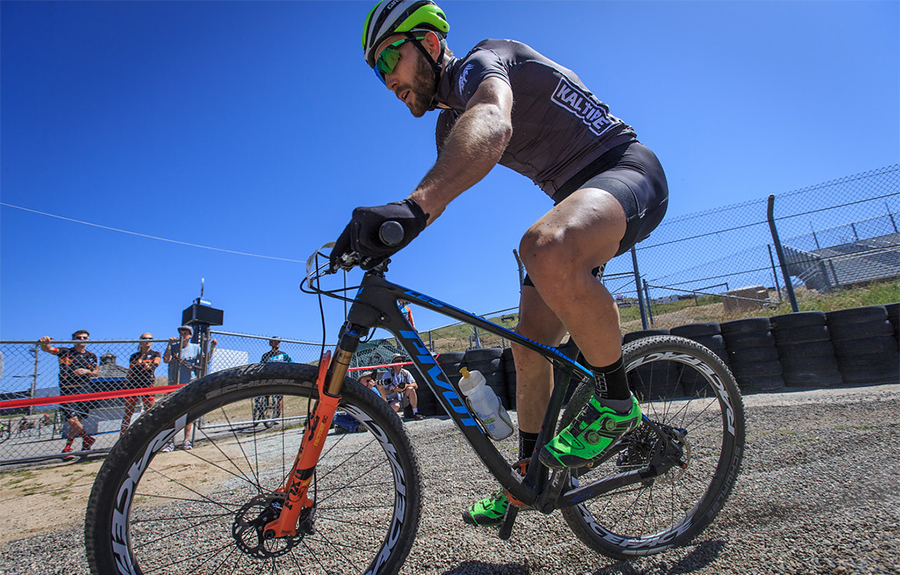 Supported by the grant from 2009-2014, the financial support that cross-country cyclist Evan Guthrie received was instrumental in his national success of becoming the overall winner at the 2017 Canada Cup. Encouraged by his grandfather to apply, Evan also credits the fund for empowering him with goal-setting skills that transcended in other facets of his personal life.
"It was motivating to know that there were people out there supporting my career, my pathway, goals, successes, and helping make my dreams as an athlete possible. Sports are expensive–especially the non-mainstream sports. Even in an Olympic sport, it's much more challenging when you're on your own," says Guthrie.
Shae Zamardi, an NCAA All-American gymnast and former member of the Canadian National Team, heard about the fund through a family friend who recommended that she apply. In addition to being one of the only funds available to youth athletes for financial assistance, it was also one of the few grants that Zamardi successfully received funding from to sustain her journey in sport.  
Three-time national wrestling champion Daley Forbes shares nothing but praise for the positive sport experiences she had as a result of receiving funding. Currently an Athletic Therapist student at Camosun College, Forbes aspires to work with elders to promote healthy aging.  
"I went far with medals and wins, but my most memorable highlights were the friends I made in the wrestling community. This sport has given me opportunities to travel, meet Olympians, decide on a career with post-secondary education, and shape me into a young adult that values commitment," says Forbes.
When asked to provide advice for other Indigenous athletes in pursuit of athletic endeavors, these past recipients share the same answer – to take advantage of the available support and to apply for as many sources of financial assistance as possible.  
Now, eight years after the 2010 Winter Olympics, the fund is re-opening as the High Performance Athlete Assistance Grant. Over the course of this past month, young athletes have witnessed inspiring Indigenous Olympians reach the highest level of competition in PyeongChang, including Spencer O'Brien, Bridgette Laquette, Jesse Cockney, Rene Bourque, and Kevin Koe. Now that the road is paved for Indigenous athletes with their own Olympic dreams, the High Performance Athlete Assistance Grant seeks to further assist aspiring athletes by offsetting up to $2,000 of travel, registration and equipment costs. 
Are you the next Spencer O'Brien or Jesse Cockney? Learn more about the High Performance Athlete Assistance Grant and apply today.

Photo Credit: "Olympic Vancouver" by Melissa Doroquez is licensed under CC BY 2.0