viaSport launches #LevelTheField inclusion campaign for sport in BC
Nov 17, 2015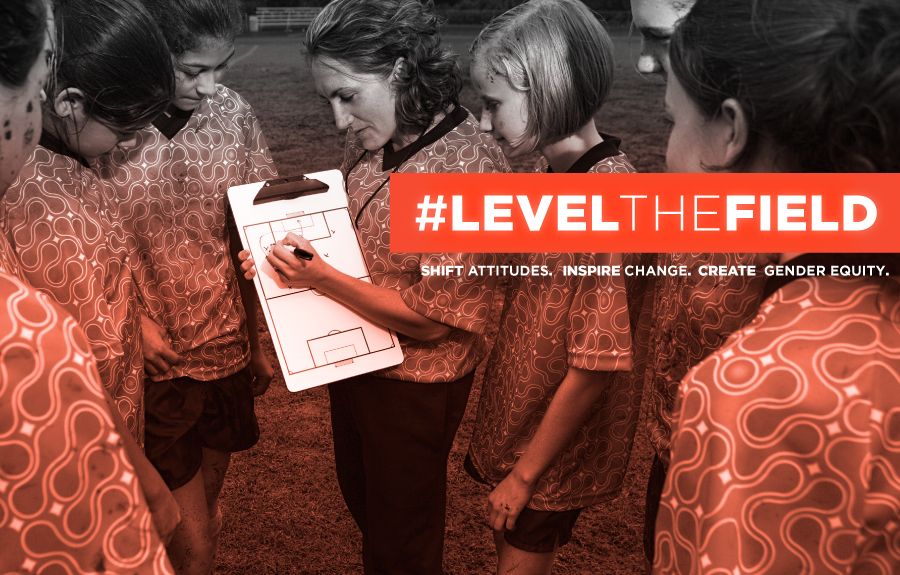 WE'RE LEVELING THE PLAYING FIELD
Launched today, #LEVELTHEFIELD is a province-wide movement that will work to create a more inclusive sport culture in British Columbia by targeting issues around gender equity, the LGBTQ2+ community, accessibility, socioeconomic inclusion, and cultural diversity.
As of November 17, viaSport is activating the first advocacy phase: gender equity in sport. 
FAST FACTS:
4% of girls achieve the recommended level of daily physical activity.
17% of head coach positions in Canadian Interuniversity sport are held by women.
29% of National Sport Organization CEO's are female.
The Gender Equity #LEVELTHEFIELD campaign will focus on educating BC sport organizations, clubs, schools, community centres, and sport leaders on the issues of inequity across all levels of sport for girls and women, including:
ON THE FIELD – athletes and participants
CALLING THE SHOTS – coaches and officials
AROUND THE TABLE – board members, executives, and sport leaders
OUR GOAL: By March 2016, we hope to have a measurable increase in the number of local clubs and organizations discussing gender equity and taking steps to address gaps within their sport.
WILL YOU JOIN US?
We are calling on you – sport organizations, clubs, and community leaders –  to help level the playing field in your community. Visit viasport.ca/levelthefield and follow our three-step toolkit to evaluate your organization, take action, and advocate for the issue. 
MEET THE AMBASSADORS: Join these Olympic, Paralympic, and National team athletes, coaches, officials, and sport leaders helping to champion the issue. 
PLEDGE TO #LEVELTHEFIELD
The #LEVELTHEFIELD Gender Equity campaign will run through February 2016, and will include contests, workshops, prizes and much more. Help us spread the word:
Share our video using hashtag #LEVELTHEFIELD on Twitter, Instagram, and Facebook to spread the word.
Download the Gender Equity Marketing Kit for graphics, social media banners, tweets, and more!
Sign-up for our mailing list and follow us on Twitter, Instagram, and Facebook (@viaSportBC) to stay up-to-date.
Join us in developing a sport sector where fair, unbiased, and equitable opportunities are available to every British Columbian, at every level.