viaStaff Feature: Q&A with Shawna
May 24, 2018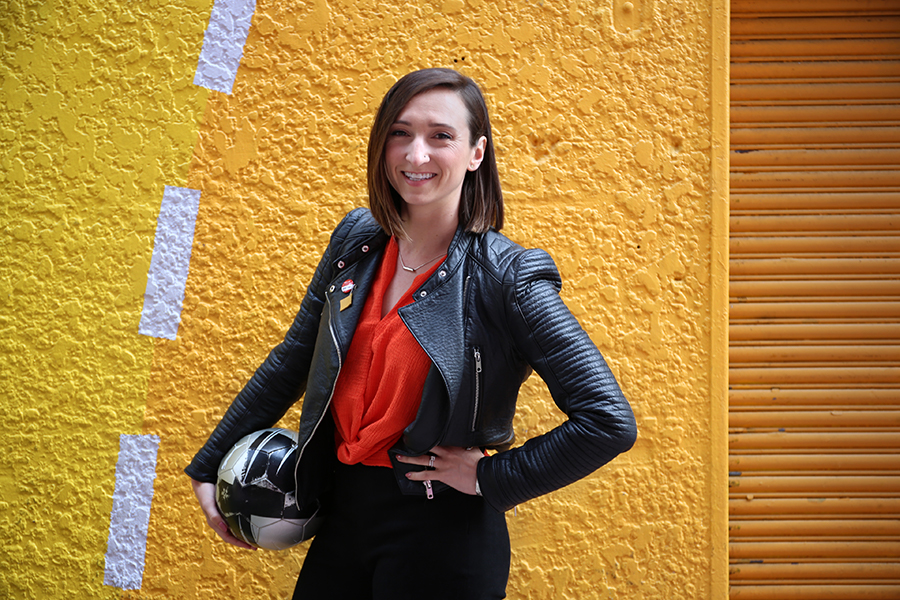 Compassionate. Driven. Quirky. Meet Shawna, our Manager of Research and Social Innovation at viaSport. She's responsible for leading initiatives and processes aimed at creating a more inclusive sport system. How so? By working to create an innovative and reflective corporate culture, conducting research to better understand our B.C. context, and working with partners to deliver viable solutions for sport leaders. 
Finish this sentence: To me, sport is ______.
A human right. My experience in sport has been quite a privileged one, but I know this isn't the case for everyone. We still see significant barriers to participation due to socioeconomic status, gender identity, sexuality, age, ethnicity and religion. This is what drives me to come to work every day. I think it's easy to celebrate the positive benefits that sport can bring (and we should keep doing that!), but real change comes from shining light on the work that is still left to do.
Which athlete(s) did you admire growing up?
Oddly enough, Bruce Lee was (…ok, is) a massive obsession of mine. Tao of Jeet Kune Do was one of the first books I read cover to cover, and my Dad and I spent a ton of time bonding over his movies. I also saw Christine Sinclair play on the Canada U-19 team when I was pretty young and was obsessed with watching her throughout her career. She was one of the first female athletes that inspired me to see what was possible for female professionals.
What is your favourite way(s) to give back to sport? 
By highlighting great people doing great things at the community level. As part of the Youth Inclusion Project, I got to observe 22 community level organisations serve youth at the margins. Many of them were doing incredible to work to make youth feel safe, included and welcome, regardless of their background. I like to use my position to celebrate and learn from the great work that it happening in communities big and small across our province. Oh, and by challenging the status quo on a regular basis. It's definitely my favourite thing, and also something I can't seem to help!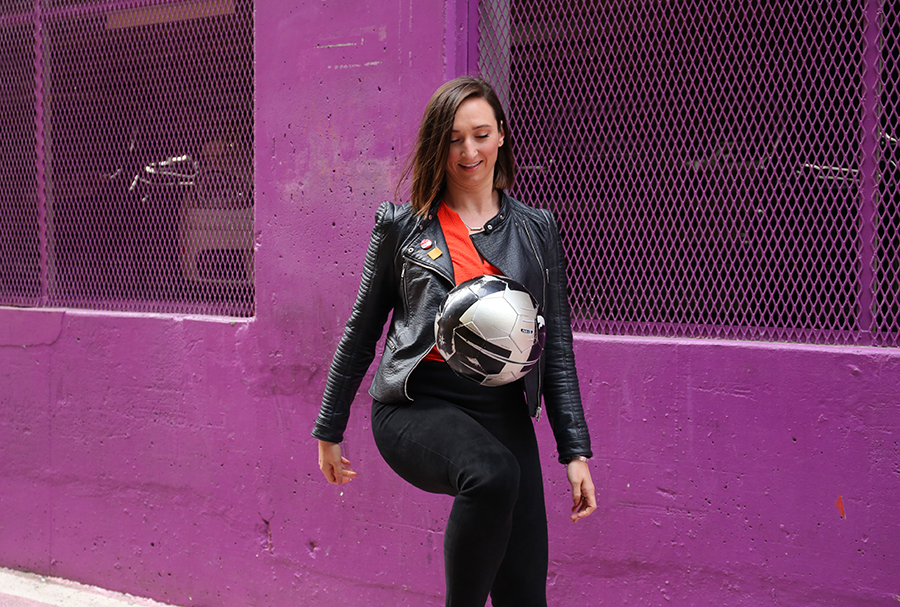 What's your favourite sport movie? 
This question should have its own entire blog post. At first I thought, Sandlot or Mighty Ducks…but then I remembered Rudy. If I stumble across Rudy playing on some random cable channel, I will sit down and watch the whole thing. And I'll cry my big tears every time.
Imagine a sport apocalypse where you have to play a sport to survive. Which sport would you choose?
Is beer pong a sport? The people who go out on their own in an apocalypse's always die first, and beer pong is one of the best ways I know to bring people together. Also, you know the saying 'get busy living, or get busy dying'? This could be a good way to hedge my bets. 
What 3 songs are included on the soundtrack to your life?
Loving you, Baby by Charles Bradly – I just got married and this was our wedding song. Still makes me all teary eyed.
Everyday People by Arrested Development – Saw them live and danced so hard that someone recognized me on the street 2 years later. 'Hey, you were front row at the Arrested Development concert!?'… Gulp, yes. 
September, Earth, Wind and Fire – See above, but in my living room.