Want to support your favourite athletes? Laugh at them
Jan 12, 2018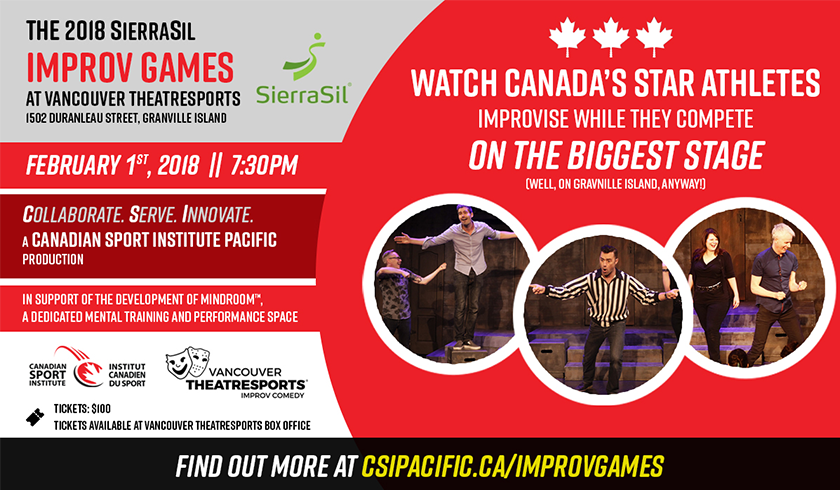 Our favourite, high performance Canadian athletes are known for their athletic endeavours. That being said, how do they perform outside of sport?
Find out at the 2018 SierraSil IMPROV Games presented by the Canadian Olympic Committee happening on February 1, a handful of days before the 2018 Winter Olympics kick off in Pyeongchang. Presented by the Canadian Olympic Committee, the IMPROV Games are an opportunity to see Canada's Olympians, Paralympians and world championship medallists competing alongside business leaders, media personalities, community champions and partners. There will be five rounds of improvisational competition with a different scene in each round, and a three-person judging panel to keep everyone on the tips of their toes.
Aside from boosting our athletes to push beyond their comfort zone, this unique event is meant to raise awareness, engagement and investment in the Canadian Sport Institute Pacific's emerging initiative, MindRoom™. MindRoom™ will be a dedicated space using applied research and bio-feedback to facilitate mental training, recovery and optimal mental performance for high performance athletes in British Columbia.
Interested in a spontaneous and laughter-filled night that supports the next generation of Canadian high performance athletes in our province? Purchase tickets here!