When escaping is no longer safe
Feb 06, 2017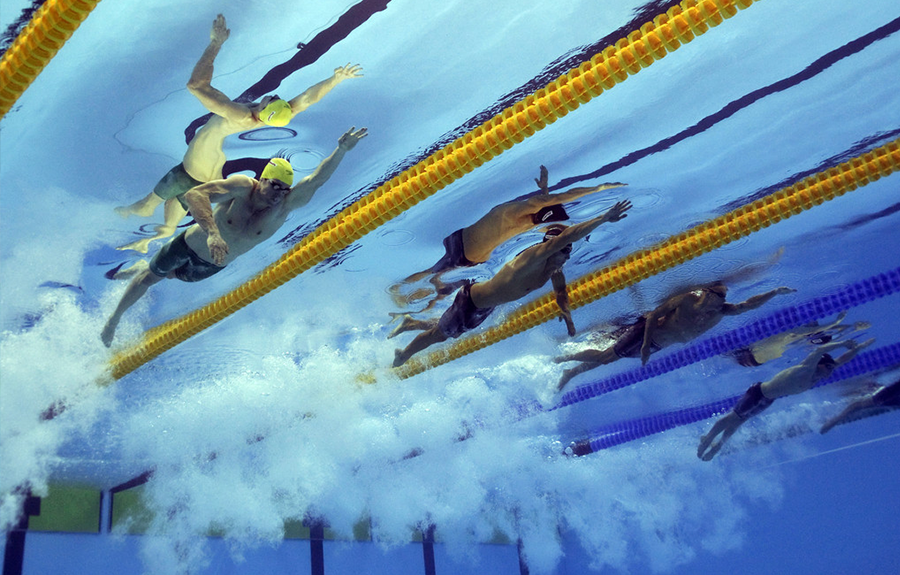 Q: Who won Canada's first gold medals at both the 2016 Summer Olympic and Paralympic Games in Rio de Janeiro? 
A: Penny Oleksiak and Aurélie Rivard.
Q: What sport did they compete in?
A: Swimming.
Q: [Insert Beyoncé] Who run the world?
A: Swimmers.
Not an entirely questionable answer after Team Canada's dominant performance in the pool this past summer in Rio. With fourteen podium finishes comprising just over a quarter of all the medals won at the Games, the sport of swimming dove to a deserving place of respect for Canadian sport enthusiasts alike.
That being said, swimming hasn't always garnered the same amount of admiration that it has today, as evident by snippets of Olympian Brent Hayden's experience growing up.
"I begged my parents that year to not sign me up for next year's team because I didn't want to do it anymore. Because I couldn't take the bullying. Bullying in school, I can handle. But when I'm bullied specifically for doing the thing that I love to do, that's heartbreaking," recalls Brent.
Because swimming wasn't viewed as a 'macho' sport, Brent endured insensitive remarks from his classmates daily. Having speedos as uniforms spurred on homosexual references. As one of the only boys involved with swimming, Brent was unable to rely on the support of others. Needless to say, his academic experience was not a positive and conducive one.
His negative experiences at school naturally increased his affinity with the pool. For Brent, sport was beyond athletic performance and competing for a spot at the Olympics. It was his safe haven. The one place he could escape to, doing what he loved most when others looked down upon his love for the water.
However, one particular incident involving a teammate almost caused Brent to give up on the sport entirely. One of his teammates not only started calling him a derogatory name, but convinced others at school to do the same. Yet, the name calling only ever happened at school. Once they were at practice, everything seemed fine.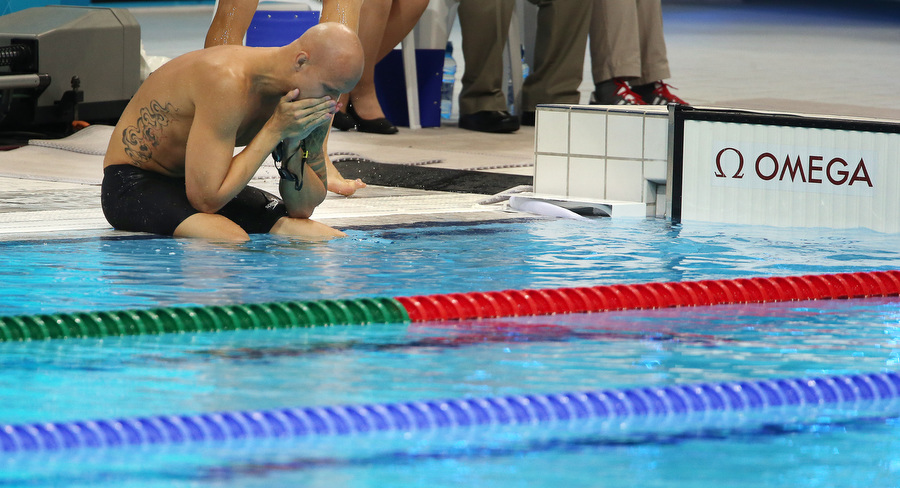 It was anything but fine for Brent, as his time at the pool began to haunt him. Already having to endure the toxic environment at school, Brent couldn't bear with the thought of having to see his two-faced teammate in an environment where he was supposed to feel safe. Where his very passion was being taken away from him. Luckily, Brent mustered up the courage to tell his parents. After an intervention with all the parties involved, the bullying immediately stopped and Brent was able to move forward with swimming.
Looking back, Brent still wonders whether there was a reason for all the bullying or some sort of trigger that caused his teammate to make fun of him. Even though the bullying may have had nothing to do with him personally, he doesn't think bullying in sport should ever be perceived as being normal or acceptable.  
"You just never know what people are going through. It doesn't matter where the bullying is occurring, it doesn't have a place anywhere – school or at sport. Everybody is struggling. Everybody is fighting their own fight. You just don't know what's going on in people's heads or what struggles they're dealing with," he says.
Brent's experience with sport served as an outlet to channel his energy into something that was positive. The Brent Hayden that we've come to know today would have been a very different person, had he not been able to break barriers and express himself.
 "You take that opportunity away from people and you don't know what could have been," says Brent.
As an advocate to #ERASEbullying, Brent emphasizes the importance of being positive and encouraging, regardless of the circumstances. Coming from a place of personal relevance and understanding, he offers this piece of advice to anyone facing challenges of their own:  
 "Talk about it. Don't bottle it up. Don't feel that talking about it is a sign of weakness. We should be able to open up and talk about it, whether it's with your parents or coach. That takes true strength. There's always a peaceful resolution for it."