Winter Spirit grant encourages more British Columbians to get active
Feb 03, 2020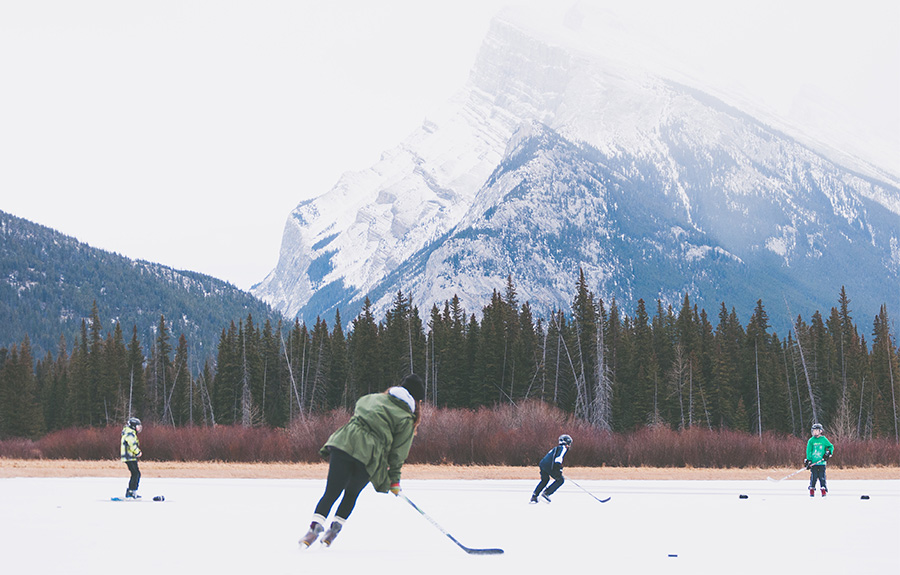 (Vancouver, B.C.) – People facing barriers to sport participation will benefit from a one-time grant program that will give them more opportunities to try out accessible winter sport activities in their communities.
The 2020 Winter Spirit Grants build on the legacy and community spirit of the 2010 Olympic and Paralympic Games by expanding winter sport experiences for a new generation of British Columbians, especially those who face barriers to participation, such as lower-income families, Indigenous peoples, people with disabilities, women and girls, older adults, and newcomers to Canada. 
The grants, administered by viaSport, are funded through the joint provincial-federal BC Sport Participation Program (BCSPP). The program has a total value of $50,000.
"The 2010 Games ignited a sense of pride and inclusion throughout the province, uniting people from all backgrounds to cheer on our athletes and celebrate Canada," said Lisa Beare, Minister of Tourism, Arts and Culture. "These grants are meant to channel that Olympic spirit and give more people the opportunity to feel the power of sport."
Community organizations can apply for funding of up to $2,010 to provide new or adaptive winter sport experiences that promote unity and inclusion through sport. These might include try-it events or mini-camps to introduce youth to a sport, or friendly inter-community tournaments to remind adults of the winter sports they used to love. Applications may be submitted by not-for-profit clubs and associations, municipalities, community centres and Indigenous bands or community associations by February 29, 2020. Events and activities must take place between February 1 and March 31, 2020.
"The 2010 Games created spirit and pride in British Columbia. As a legacy of the Games, the power of sport lives on in communities around the province and this grant further enables British Columbians to experience and participate in positive sport experiences in their communities," said Charlene Krepiakevich, Chief Executive Officer of viaSport.
The grant intake period coincides with viaSport's campaign to celebrate the Vancouver 2010 Olympic and Paralympic Winter Games. The campaign will encourage people to share experiences and memories of the 2010 Games using #2010Memories and inspire an ongoing commitment to inclusive, accessible and quality sport in 2020 and into the future.
Quick Facts:
viaSport is an independent non-profit organization that strengthens amateur sport through managing the Government of B.C.'s investment in the sector. By supporting more than 70 provincial sport organizations and delivery partners serving over 660,000 amateur athletes, viaSport aims to grow participation through ensuring sport experiences are safe, inclusive and meaningful for all.
The 2010 Winter Olympic Games ran from February 12 to 28 and the Paralympics ran from March 12 to 21.
Canadian athletes won a total of 26 medals, including 14 golds, which set a record for the most golds received by a host nation at the Winter Olympics.
BCSPP is an application-based grant program funded by the governments of Canada and British Columbia and administered by viaSport. In fiscal year 2019-20, Canada and B.C. invested more than $1.2 million to get more people active in their communities and involved in a variety of sports.
Learn More:
Read about the 2020 Winter Spirit Grants eligibility criteria and application process at: www.viasport.ca/grants
Media Contact:
Ninu Gill
Director, Communications and Engagement
ninug@viasport.ca 778-655-1742