WOMEN IN SPORT SPOTLIGHT: APRIL 2016
Apr 26, 2016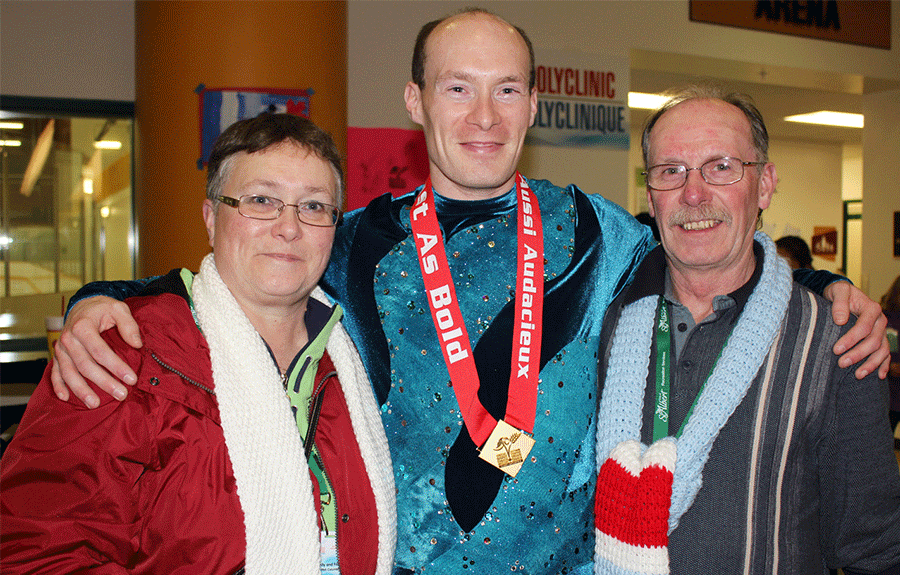 Earlier in April, Canada celebrated National Volunteer Week to thank the 12.7 million volunteers across the nation. Read on to learn more about one of B.C.'s unsung heroes, who has contributed countless hours towards disability sport. 
Name: Karen Theriault
Hometown: Shigawake, QC
Passionate volunteer stumbles upon her niche 
"Inclusive."
That's how Karen Theriault, long-time Special Olympics B.C. (SOBC) volunteer, confidently describes the organization in one word.
She goes on to further explain how skill level doesn't impact an athlete's ability to become involved with Special Olympics.
"They can be highly competitive, elite, just in for the social aspect, at a D level as opposed to an A level – it's all inclusive. We don't have any judgment of people coming in. Anyone can participate and have fun."
Karen found her niche with Special Olympics BC when she moved from Quebec a number of years ago. No surprise there, as sport has always held a special meaning for her from her involvement growing up.
"Sport brings people together with a common goal. It develops as a community within itself; as individuals who come together".
Recognizing the importance for her son to participate in sport, Karen contacted SOBC after stepping foot onto the west coast. Once her son became settled with SOBC, Karen naturally began to seek a sense of community. What seemed like a simple invite to a meeting eventually led her to becoming the secretary for her local chapter. She didn't know what she was getting herself into, but was all the more eager to dive into the role headfirst.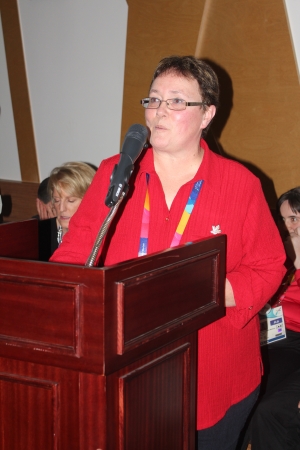 Fast forward 20 years, and Karen has assisted the organization in a wide variety of ways – from public relations, to being the Local Coordinator for seven straight program years. In addition to her local involvement, Karen has also worked with SOBC national and international organizations.
Though there have been numerous highlights throughout her time volunteering with SOBC, Karen vividly recalls her most meaningful volunteering experiences.
"In November 2013, I was nominated through provincial office and ended up winning the Jim Thompson Award. I received the award at the Glenn Gould Studio in Toronto, in front of 200-300 people."
In addition to being recognized herself, Karen's son has provided heart-felt memories.  
"I recently attended the National Games where Dr. Frank Hayden, the co-founder of the Special Olympics movement in the 60's, was present. My son was awarded with a gold medal in figure skating by him. The exchange between the two of them on the podium was really touching, and quite emotional; receiving an award from him was something, but just the attachment that the two of them had…"
While no longer sitting around a board table, Karen is still actively involved with SOBC when ad-hoc requests come through.
Her advice:
"Take the time to get to know how much time and effort you can extend yourself into volunteering, and get involved with a program that you feel you can contribute to and feel valued. Never take on a role that doesn't fit with your personality, doesn't give you pleasure, and doesn't benefit you or the organization. Take time to get to know yourself before you take on anything."
The Women in Sport Spotlight is a monthly series featuring inspirational female athletes, coaches, officials, volunteers, and leaders in British Columbia. Visit our Newsroom and follow us on Twitter or Facebook at @viaSportBC to find the latest edition