WOMEN IN SPORT SPOTLIGHT: AUGUST 2015
Aug 31, 2015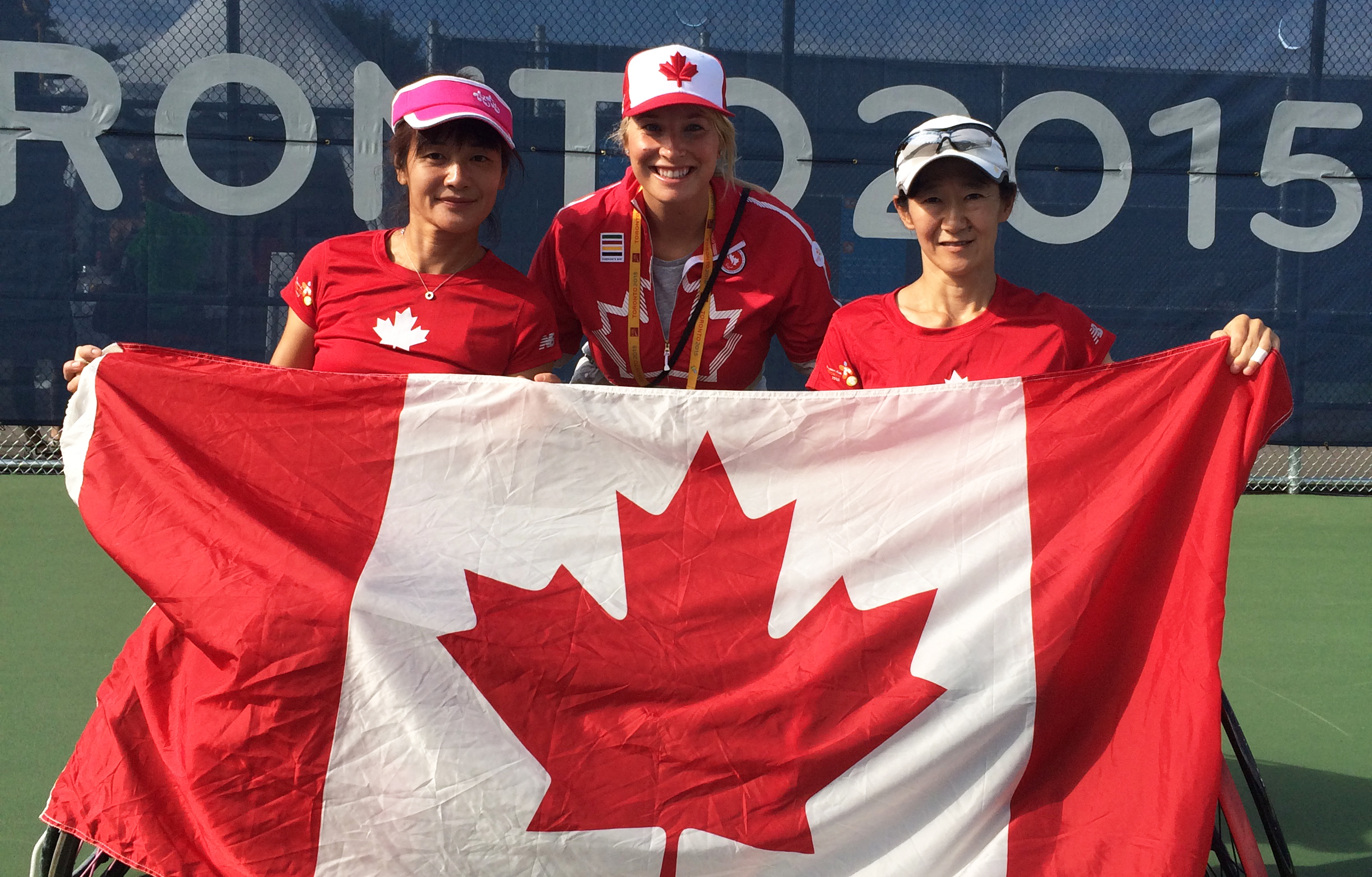 Inspiring BC wheelchair sport advocate shares passion at the 2015 Parapan Am Games  
Name: Holly Tawse
Sport:  Wheelchair sports
Position: Advocate
Hometown: New Westminster, BC
 
To say Holly Tawse is passionate about sport would be an understatement. When she isn't working as Mission staff for Team Canada or developing programs in BC for wheelchair sports, she is a passionate advocate for sport. More than a hobby, this is her way of life.
Hailing from her hometown of New Westminster, BC, sport has played a central role in Tawse's life. Tawse spent her childhood accompanying her mother—a high-level multi-sport athlete—to all of her competitions throughout BC. Growing up courtside as she watched her mom compete in varsity basketball, Tawse says sport was in her blood and something she knew she would always be involved in. 
"My mom really pushed me and valued playing multiple sports," said Tawse.
With her mother as her role model, Tawse grew up competing in a variety of sports, eventually becoming a member of the Youth Women's National Waterpolo Team and playing for Queen's University for four years. 
It was while pursuing a Master's degree in sports research that Tawse shifted from athlete to advocate. When Tawse started working for the BC Wheelchair Sports Association (BCWSA), she began developing parasport programs within the Lower Mainland and working as a coach. She became the go-to member of the BC wheelchair community, going above and beyond her duties to not only develop wheelchair athletes, but to also bring together local communities to support wheelchair sport. Tawse says above all else, she values life skills development in collaboration with sport, as does the BCWSA. 
For Tawse, sport is about community. This month, she was part of the Team Canada Mission staff at the Parapan Am Games. Her role was to ensure all athletes' needs were taken care of, and also worked at Canada House in the athlete's village.
"My first day, I think I spent 16 hours straight at the airport making sure every athlete and team staff arrived and had everything they needed," said Tawse. 
Always upbeat and radiating joy, Tawse was tasked with helping set up Canada House and leading the Team Canada pep rally prior to the opening ceremonies of the Games. 
While the days were long and work was endless, Tawse says she would do it all over again if it meant being part of the incredible team of people in Toronto. Her Mission staff family are hoping to remain intact to attend the Paralympics Games in Rio, 2016. 
Incredibly humble, Tawse credits her success in sport to the inspiring females around her. 
"I have been fortunate to work for very strong female leaders in sport: Elisabeth Walker-Young, Kathy Newman, and Gail Hamamoto (BC Wheelchair Sports) to name a few, who have all pushed me and supported my career goals and development ideas."
Tawse is someone who exemplifies passion for what she does. Whether it is inspiring wheelchair athletes to be a part of the BCWSA or leading a pep rally for Team Canada on the international stage, she is a person who brings the energy and positivity that sport is meant to inspire in others. 
viaSport is proud to acknowledge Holly Tawse in this month's Women in Sport Spotlight.
The Women in Sport Spotlight is a monthly series featuring inspirational female athletes, coaches, officials, volunteers and leaders in British Columbia. Visit our Newsroom and follow us on Twitter @ViaSportBC to find the latest edition.