Women in Sport Spotlight: December 2016
Dec 23, 2016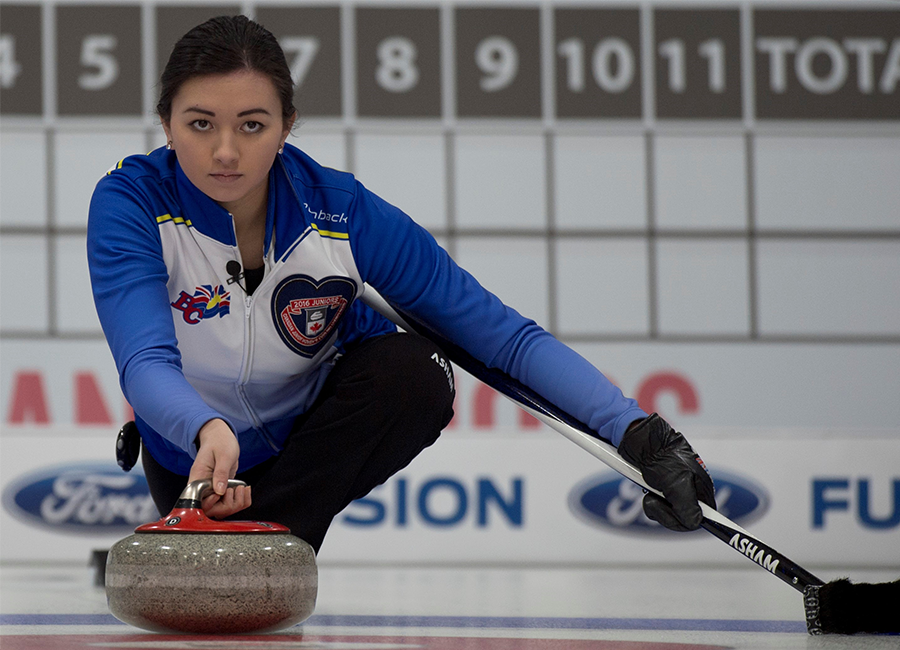 Name: Sarah Daniels
Sport: Curling
Hometown: North Delta
Age ain't nothing but a number
Eleven years ago, six-year-old Sarah Daniels found herself twiddling her thumbs at home. With time on her hands, she accompanied her parents to her sister's first practice with the junior curling program at the Delta Thistle Club. Noticing Sarah sitting patiently behind the glass, the club manager was perplexed as to why the young girl was not on the ice.
"Oh, she's too young," her parents promptly responded. They weren't wrong either, as you have to be nine years old to participate in the program. However, who better to break this rule than the club manager himself? Since she was already there, the club manager insisted Sarah try it out.
Eleven years later, 17-year-old Sarah Daniels is on the other side of the glass and a dominant force in the curling scene.
S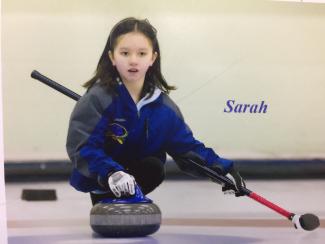 arah has lived and breathed sports for as long as she can remember. Growing up, she was immersed in golf, swimming, and curling. In high school, she was a proud member of both the volleyball and badminton team. However, even with her multitude of sport experiences, Sarah gravitated towards curling as her primary sport. She accredits the respectful nature of the community and sport for keeping her coming back for more.
"Everyone who plays curling recreationally and competitively; there's that mutual respect because our sport is very much based on ethics and being a good person to one another," Sarah says.
"Respect between males and females is really high."
In the beginning, Sarah simply played in fun leagues to practice and hone her skills; there had been no intention to play competitively. Until four years ago, curling playdowns and provincials did not exist in her vocabulary. Following an out of the blue request to create a competitive girls team, 12-year-old Sarah found herself wandering into her first provincial and playdown. It was an intimidating event. Since then, she's experienced a handful of provincials and wins, and a resilient team starting to make a name for themselves.
"We came out of nowhere. Ever since then, we've just been on a really good winning track," she explains.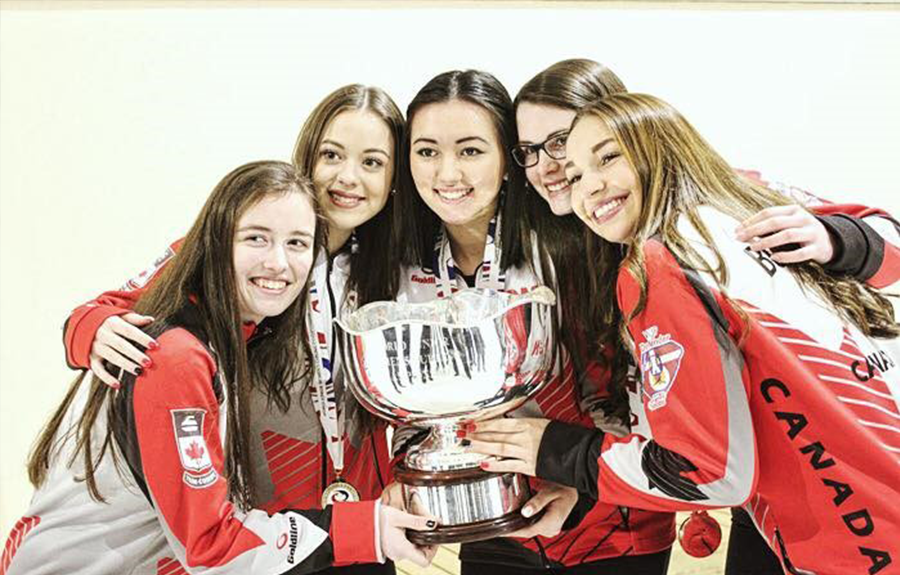 In addition to the success of her team, Sarah has created and polished a household name for herself. At both her Canadian Junior Championship appearances, she was named to the First All-Star Team. (Not an easy feat, as this means she was the absolute best at her position across the country.) She also won a gold medal with Team Canada this past year at the 2016 World Junior Curling Championships.
With the exception of this year, Sarah has always played against athletes much older than her. At her first Nationals appearance, she played against females six years older than herself. This means she was just 14, competing against 20-year-olds.  Inevitably, she does feel the pressure to prove how she's not "an easy win because I'm just a little girl." Which she isn't. Rather, she's an inspiring individual who hopes to motivate other young athletes in achieving their limitless potential.
"No matter how young or old you are, how small, how tall, if you're male or female. Anything is possible if you have the courage and work ethic to battle through the many setbacks and obstacles that life or your sport will surround you with on your way to success.
Interested in watching the best of junior curling in BC? Watch our upcoming live-stream of the 2017 B.C. Junior Curling Championships taking place on January 1!  
The Women in Sport Spotlight is a monthly series featuring inspirational female athletes, coaches, officials, volunteers, and leaders in British Columbia.