WOMEN IN SPORT SPOTLIGHT: JANUARY 2016
Jan 20, 2016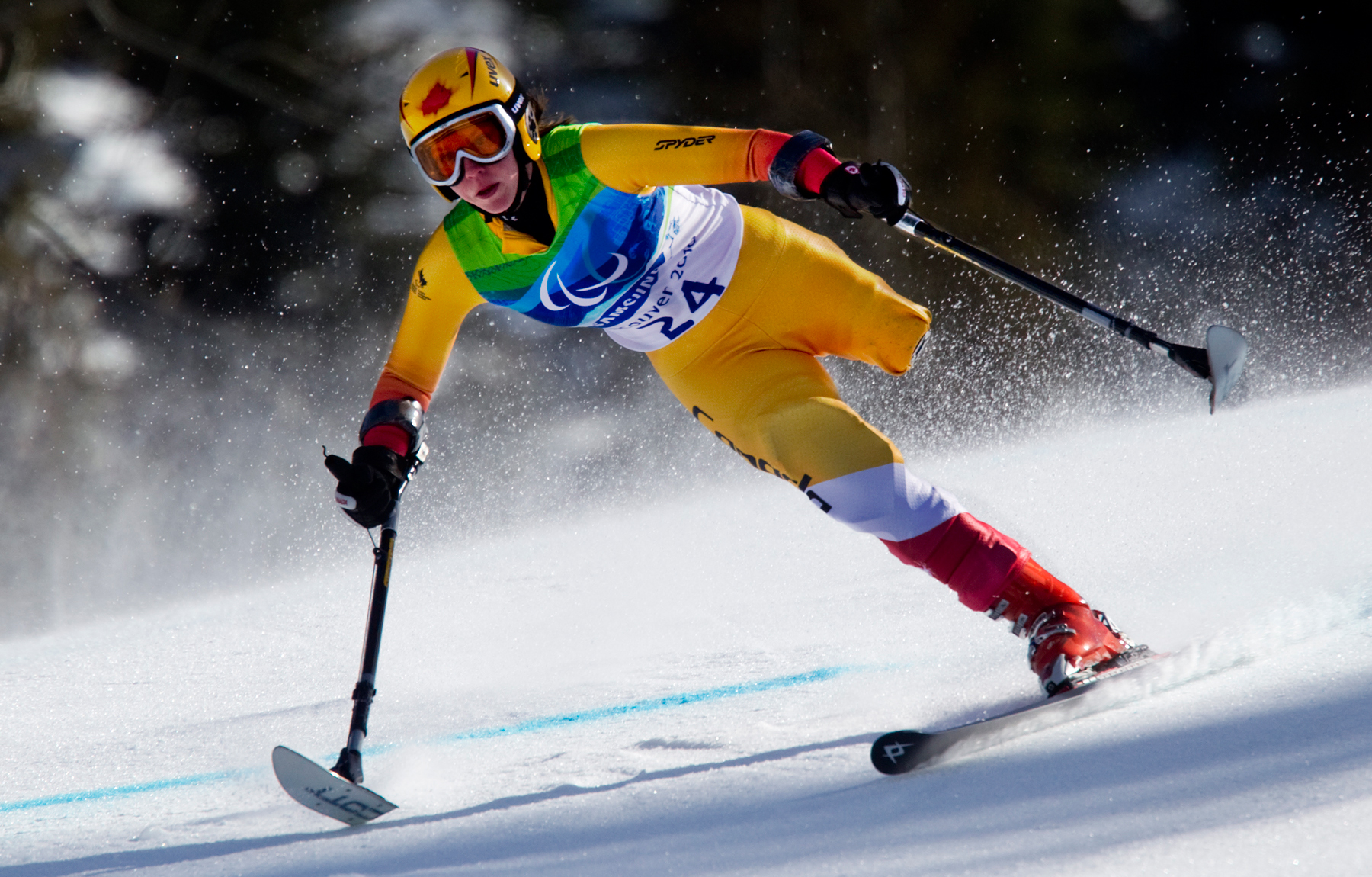 Name: Andrea Brousseau
Sport:  Para-Alpine Skiing
Hometown: Nanaimo, BC
Local Paralympian shares the value of "one-team"
"We trained with the boys."
Not the typical statement you would hear from a female athlete, but as Andrea Brousseau (Dziewior) explains, in para-alpine skiing there is only one team. No women's team, no men's team. Everyone trains together.  
And for Brousseau, on the local ski-hill since the age of 13, training with boys has been the norm for most of her athletic career.
"Being mixed in with boys was frustrating at times. As a girl I may have had a different reaction to equipment breaking, or winning or losing, and I didn't have any other girls to share that experience with," she explains.
However, Andrea didn't let it get to her. In fact, she grew because of it.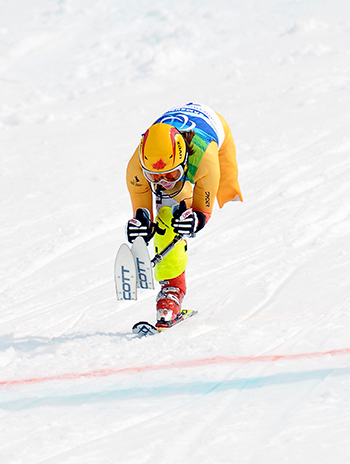 "Being mixed in with guys also helped me to develop as an athlete," said Andrea. "There was a game we used to play called 'Andrea chases Morgan,' where the coach would set the course, Morgan would set the line, and I would have to chase him down. He was driven to go faster so he wouldn't be 'beaten by a girl', and I was driven to try and beat him".
As she climbed the ladder to the Provincial Team, National Team, and the Paralympic Team, she was joined by more and more female athletes.
 "There came a point where we had more women than men on the team," she said. "I think I came into the sport at a good time because we were treated equally. Following results, the girls were interviewed by media the same amount as the boys were."
Andrea's positive attitude and motivation was also mirrored in her professional life. 
As she began to climb the ranks, she started fundraising in her community. As a result, she was asked by community members to speak at elementary schools or clubs about her sport and the benefits of sport for persons with a disability.  
"Most students didn't know there were sports for persons with a disability, and when they found out, they were pretty curious," Andrea explains. "I'd show them the adaptive poles I use (outriggers) and getting the kids to hop around mimicking a race course on one leg." 
Now—four-years retired—Andrea looks forward with the hope that young girls (and boys) today will seek out the many organizations or programs that support athletes with a disability. For her it was BC Adaptive Snowsports and the Vancouver Island Society for Adaptive Sports, but there are many others in BC.
Her advice:
"Whether you have a disability or not, don't be self-conscious or nervous to try. Go for it. And try it a couple of times. You may be awful the first time, but keep trying, because it can be a lot of fun."
The Women in Sport Spotlight is a monthly series featuring inspirational female athletes, coaches, officials, volunteers, and leaders in British Columbia. Visit our Newsroom and follow us on Twitter or Facebook at @ViaSportBC to find the latest edition.