Women in Sport Spotlight: January 2017
Jan 31, 2017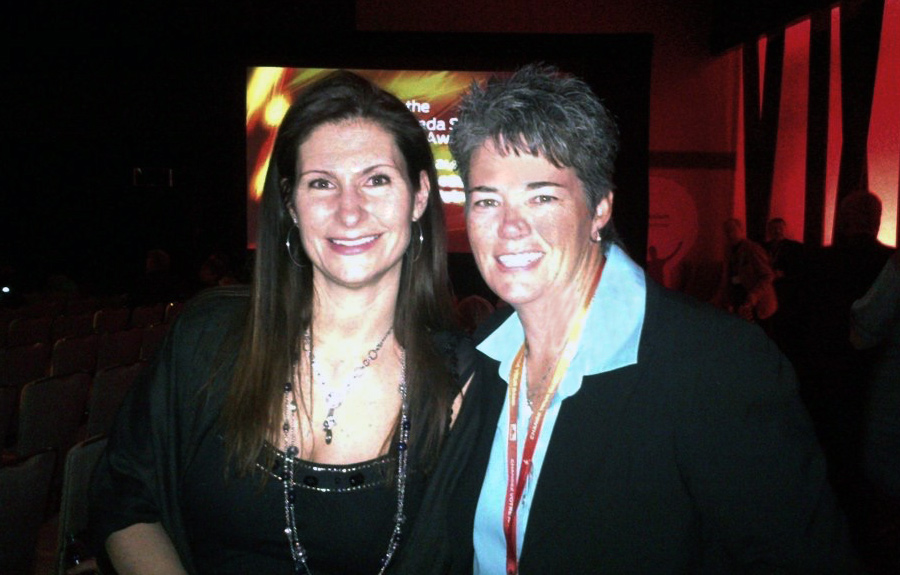 You can't be what you can't see
Canadian Olympic Committee President, Tricia Smith. Canadian Paralympic Committee CEO, Karen O'Neill. Own The Podium CEO, Anne Merklinger. Canadian Coaching Association CEO, Lorraine Lafreniere. viaSport CEO, Sheila Bouman.
At first glance, these names may not come off as being particularly striking. However, these names are a proud representation of how far Canadian women have come to hold pivotal positions in the sport world for Shaunna Taylor. Currently Executive Director for PacificSport Okanagan and a high performance sport consultant, Shaunna has dedicated her life to advocate the message of sport and all that it stands for.
 "I've always had that sense of responsibility drummed into me by my mom. How it's not good enough to take. How you need to give back," she says.
Shaunna has been involved in sport since her earliest and fondest memories of growing up in the Okanagan Valley. Being far ahead of her time in understanding the sport for life philosophy and the fundamental importance of multi-sport interactions, Shaunna's mom enrolled her daughter in anything that kept her moving – from hockey to gymnastics.  As a mother herself now, Shaunna embodies the same values for her three daughters.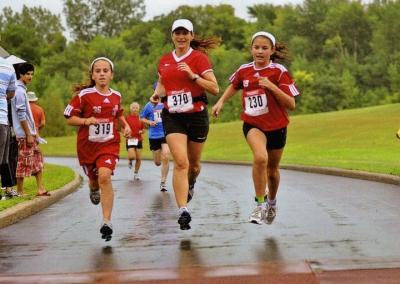 Being involved in sport was a social awakening of sorts for Shaunna. In addition to honing a strong and healthy physique, Shaunna discovered the source of her desire to foster positive change: the mental and emotional intelligence of sport. The powerful and eventual realization of how the world was a whole lot bigger than personal experiences alone.
"Sport opened up an understanding about inequity. I started to work alongside friends and colleagues with diverse ethnicities, abilities and sexual preferences. Gaining an understanding of what it feels like to be a minority, and where your voice isn't heard; that social piece came out in sport."
As the current chairperson for viaSport's Girls and Women Advisory Group, Shaunna commemorates how the sport landscape has changed markedly for Canadian women. She's amazed by the sheer choice in sports available for females nowadays, to say the least. On a broader level, she strongly believes that provincial and local sport organisations are ready to enact change based on a keen understanding for its invaluable need.
It's also not only women in these organizations that are seeking change, as Shaunna was invited by a BC Ringette's high performance manager, who is a male, to speak at their AGM on creating more opportunities for women in sport. Slowly, but surely, men are joining the conversation.
"It's an accomplishment to make great relationships with fantastic men and women who want the same thing I do. Which is all I ever wanted; men and women joining hands, saying we are allies."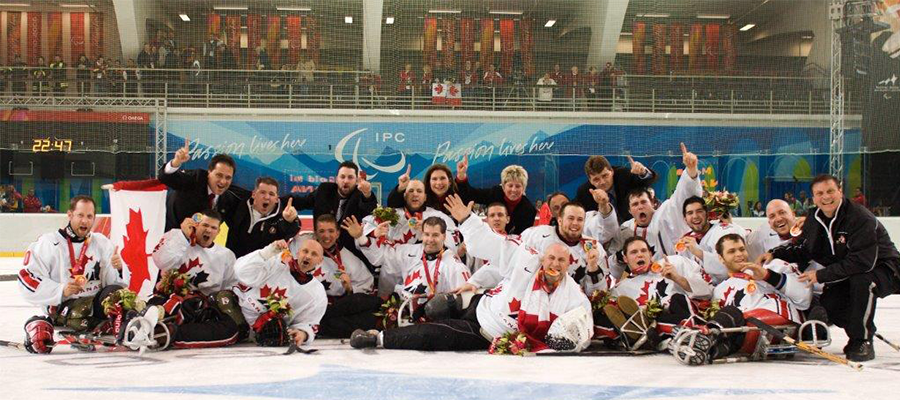 That being said, Shaunna acknowledges the vast amount of work that still needs to be carried out, especially when the over-sexualization and objectification of women continues to exist in sport. Or when covers of Sports Illustrated magazines highlight men in uniforms, and women in bikinis. Or when girls are constantly bombarded with messages of 'looking good" rather than embracing their bodies for its infinite capabilities.  
 "There's a time and place for celebrating bodies. We have some waking up to do in how we market women's competency in sport, and not sexual appeal."
Even though females comprise more than half the membership in many sports, influential groups, such as boards of directors, still do not have equal gender representation. Social barriers, unfortunately, remain in place for women who aren't being selected, or aren't submitting nominations. The lack of female coaches also makes it increasingly difficult for young girls to get involved.  
"Little girls can't be what they can't see. Boys can and always have been able to because they're in the predominance of men as leaders. There's never a doubt in a little boy's mind that he could coach one day. Little girls still aren't sure because they don't always have a woman coaching in their sport, which has a huge impact."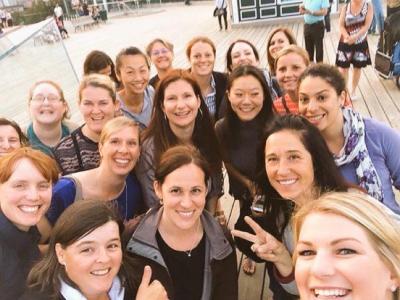 Reasons such as this inspire Shaunna's meaningful work and the type of lasting influence she wishes to instill. For females hoping to create change, she passes along this piece of advice:
"I encourage every woman to think about the girls who are watching you. They're looking up to you. If you do it, they'll do it. So we need to keep getting out of our comfort zones and go for it."
Change is hard to come by, but Shaunna is hopeful for a sport sector that is accessible to everyone. Not only for girls and women, but for all British Columbians struggling with a real or perceived barrier that prevents participation.
One day, she hopes to see sport and physical activity as a means for the community to become healthy and truly empowered.
The Women in Sport Spotlight is a monthly series featuring inspirational female athletes, coaches, officials, volunteers, and leaders in British Columbia.