Women in Sport Spotlight: March 2017
Mar 28, 2017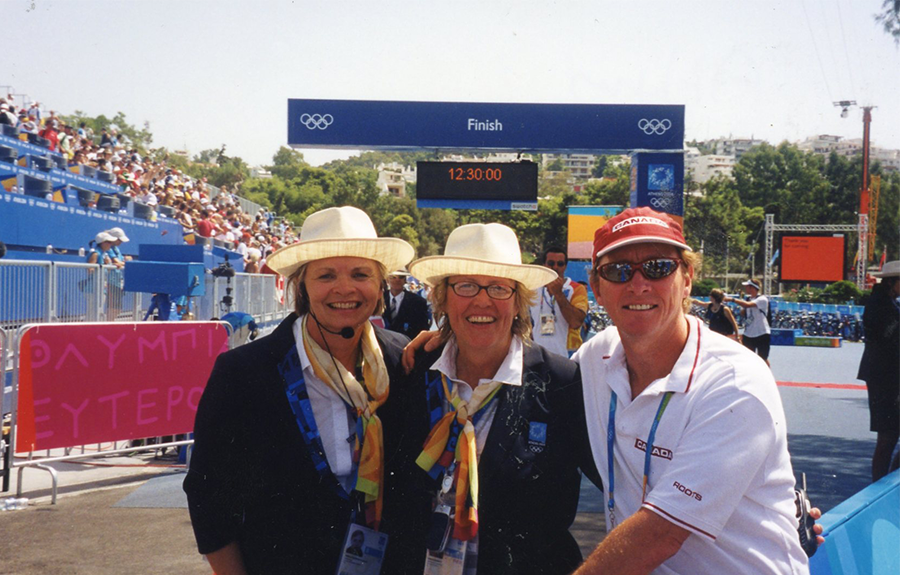 The trifecta of sport, education and health
 "There's no way an American can beat a Canadian."
The very thoughts that fuelled Loreen Barnett at her very first Kona Ironman World Championship back in the early 80's. Upon arriving, Loreen had the pleasure of meeting an American woman living in Vancouver, B.C. who had registered in the competition as a Canadian, in hopes of being the first Canadian woman to compete at this particular race. However, Loreen stopped her American counterpart in her tracks and landed a 3rd place finish in the Master's Women division.
It was this competitive nature that caused Loreen's path to merge with physical activity. After being told at 11 years old that she was inept at singing, Loreen looked to other means of finding joy in her life. Sport eventually fulfilled her. (That being said, Loreen still enjoys music to this day. Being able to combine both music and sport brings her immense satisfaction). Her passion for sport led her to coaching high school sports when she became a teacher. It was during this time that her view of sport and physical education began to broaden.
"I was just starting teaching when the whole aerobics movement started in the 70's with Dr. Ken Cooper. He created this wave where people could stay fit. It made me aware of all the other kids I was teaching. That I wasn't really paying attention to them. My focus [at the time] was on the elite students; the high performance ones," Loreen says.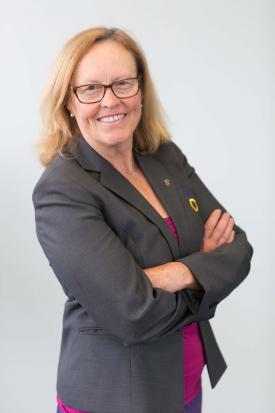 It didn't take long for Loreen to put thought into action. She changed gears to focus on the creation of programming that would allow each kid the opportunity to be active, rather than just a select few. Soon enough, physical education programs evolved to include an emphasis on health.
"We started with aerobic points for all the kids in the class. It was similar to Fitbits nowadays – but we just did it manually. We'd get all these heart monitors to track heart rates for all the kids," she recalls.
The emergence of daily physical education within the education system allowed Loreen's career to evolve. After moving to B.C., Loreen contributed to the design of daily physical education programs in Delta, where every classroom teacher was provided tools to implement 30 minutes of physical activity each day. Unfortunately, given a decline in resources, these programs no longer exist.
The importance of sport and physical activity was also evident in her personal life. Running road races, such as marathons and 10K's, and cross country marathons was as typical as taking a stroll. Before she knew it, triathlon came along as another way of having fun and staying fit with people she enjoyed being with. There was no reason to not fall in love with the sport.
Soon enough, Loreen fully immersed herself into world of triathlon with the International Triathlon Union (ITU), the international governing body for the sport. Currently the Vice-President of the ITU, Loreen has worn a multitude of different hats within the organization. She's also seen the landscape of triathlon change for the better over the years, such as the prominence of world-class officials in Canada and the emergence of progressive policies.
"We [Triathlon BC] were able to take governance to the International Federation, to countries that weren't as strong in basic governance. Gender equity was one of the policies created. Because of Canadians, it's embedded in the ITU constitution that equal prize money, TV exposure and racing conditions exist for all competitors. Everything across the entire sport is equal. That was a real battle."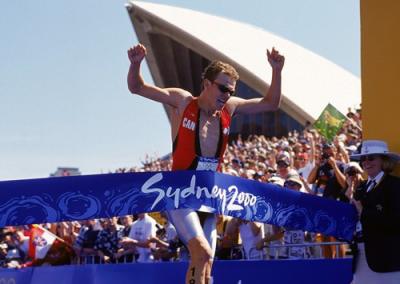 That being said, there is still work to be done to improve the long-term athlete development pathway for triathlon in Canada. Although grassroots and elite programs do exist, a glaring gap prevents the smooth transition from play to podium. A gap that both Triathlon BC and Triathlon Canada are working tirelessly to fill.
Having an incredible role model such as Simon Whitfield has certainly helped inspire athletes, including Loreen, to compete on the world front. In fact, being able to hold the finish banner that Whitfield ran through at the Sydney 2000 Summer Olympic Games for Canada's first ever triathlon medal is her proudest sports accomplishment.
Given Loreen's dedication and achievements in sport, it's no surprise that she was awarded the Daryl Thompson Award earlier this month at Sport BC's Athlete of the Year Awards. This prestigious award recognizes an individual who has contributed their time in an extraordinary way to sport over a long period of time or has made a major contribution to amateur sport in British Columbia. Without Loreen, the landscape of triathlon today would look completely different. 
In addition to triathlon, Loreen has made invaluable contributions to amateur sport in British Columbia as one of viaSport's longest-standing Board members. This past year, Loreen actively participated in the comprehensive review of over 60 provincial sport organizations, helping to identify tangible solutions that would strengthen organizational readiness and capability. Her active voice on the Girls and Women Advisory Group has allowed for the strategic development and implementation of gender equity in sport and physical activity across the province. Put quite simply, Loreen has been, and continues to be, a relentless champion in the creation of opportunities for others to thrive through sport.
"It is important to find the individual support and athlete development pathway that is effective and appropriate for young athletes. My own preference is keeping it playful, and exploring as many different sports as possible. Whatever you have a special passion for, if that's where the opportunities are, you need support around you.  You need to find those special coaches and programs that are really going to make that development special."
The Women in Sport Spotlight is a monthly series featuring inspirational female athletes, coaches, officials, volunteers, and leaders in British Columbia. Know an inspiring female who should be featured? Email us at info@viasport.ca to let us know your suggestions!