WOMEN IN SPORT SPOTLIGHT: MAY 2016
May 25, 2016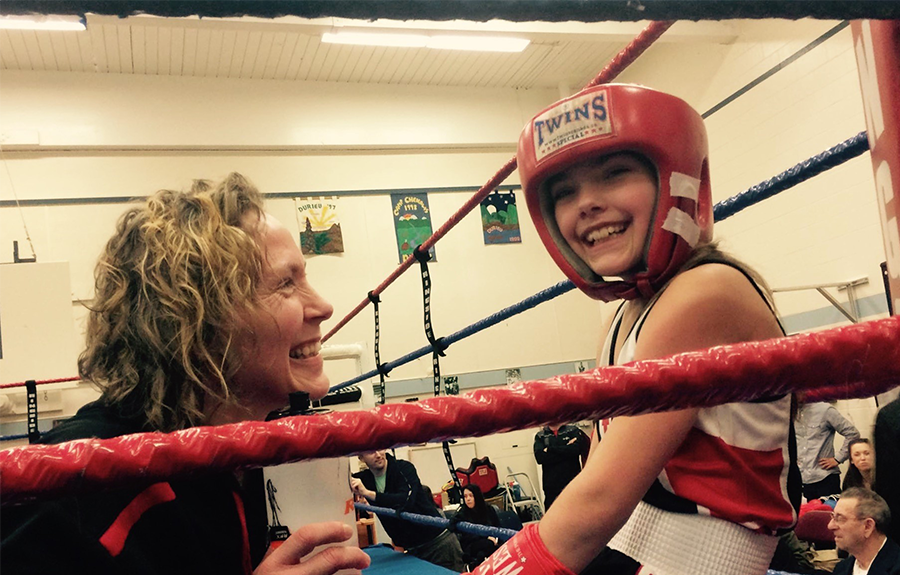 This month's spotlight honours moms who have enabled and encouraged their kids to participate in sport and physical activity. We reached out to our community for stories of moms inspiring sport across their families. While we received many fantastic responses, we loved the story of Ellen Connor who is both a mom and a Boxing BC coach.
Name: Ellen Connor
Sport: Boxing 
Hometown: Sooke
My name is Ellen Connor, and I'd like to share a few of my thoughts on the power of sport. I'm a mother of three and a Boxing BC coach. I found the power of sport, specifically boxing, later in life and wanted my children to benefit from the sport much earlier than myself. My 11-year old daughter started training in the gym at nine years old and became an amateur boxer this past year.
I believe everyone has a sport within them; it's just a matter of finding the sport that speaks to you.
Like most parents, I registered my children in various sports in order for them to find their sport.  I believe in the power of sport in the sense that not only is it physically beneficial, but emotionally, socially and mentally beneficial as well.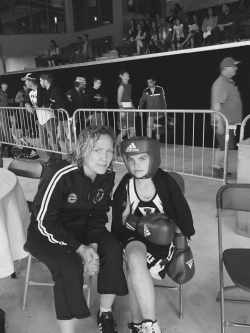 My daughter found her sport in boxing and I couldn't be more proud. Having had a brief experience being an amateur boxer myself, I am able to relate. When I see my daughter excel in her abilities, I see her confidence grow as her desire to want more increases as well.
I often go to the local high school to share my boxing experience with PE classes. I often find that kids say "Oh, I can't do that" or some other excuse to not try the sport. Once we get past that mentality and they put the gloves on, they're shown that they can. It's as if there is a light that turns on and they now radiate!
Boxing is a sport that truly tests ones character, and empowers and promotes self-esteem. I see this in not just my daughter but to all the kids I teach. Since starting boxing, my daughter is more confident, self-aware, as well as physically fit. As a parent, how could I not want this for my child?
The Women in Sport Spotlight is a monthly series featuring inspirational female athletes, coaches, officials, volunteers, and leaders in British Columbia. Visit our Newsroom and follow us on Twitter or Facebook at @viaSportBC to find the latest edition.