#WomensHistoryMonth with Maggie Coles-Lyster: Pedalling On for Women in Sport
Oct 04, 2023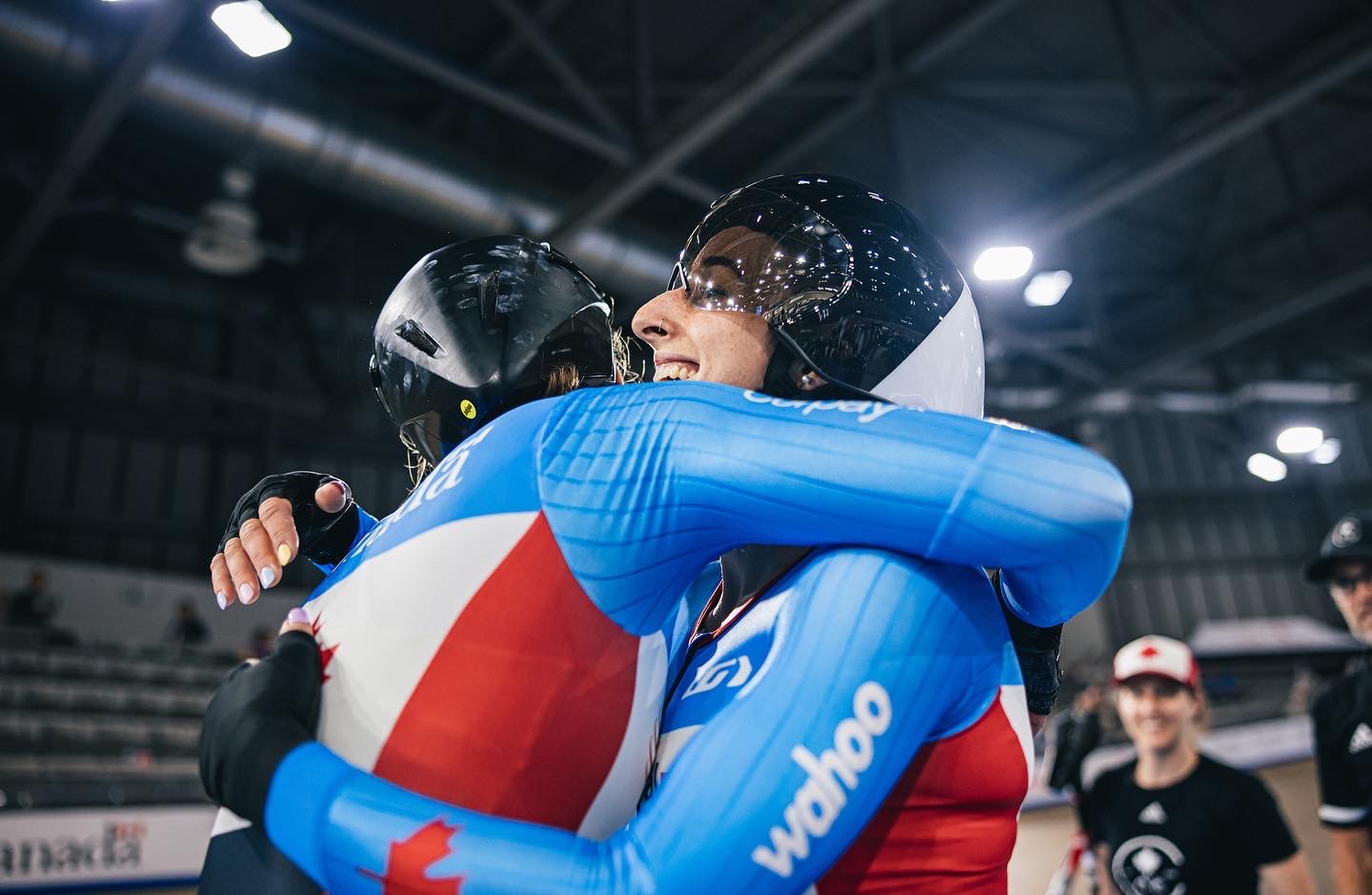 In the world of sport, where strength, perseverance, and resilience are celebrated, there is a profound narrative that often goes untold. It is a narrative of women who have not only excelled in their respective fields but have also endured and triumphed over the harrowing experiences of abuse. As we celebrate Women's History Month, we shine a spotlight on these remarkable athletes, whose unbroken spirits inspire us all.
Sensitivity warning: mention of sexual assault
---
Maggie Coles-Lyster, a Canadian professional racing cyclist, gained exposure to the cycling world at a young age. From exploring the aisles of her parents' bike store to competing in her first race at the age of eight, she quickly discovered the magic of sport. These experiences led to the humble beginnings of a fruitful professional cycling career.
"Sport is just the product of so many magical things that you don't experience in daily life," says Maggie. "What can happen when a group of people ­— especially a group of women — come together with a shared goal to make that goal a reality is unrivalled."
However, her journey was not without challenges. In 2017, Maggie raced her first season in Europe on a professional women's team. During this trip, she was sexually assaulted and harassed by the team massage therapist. When she told her manager, she was met with skepticism.
"I was 18 years old at the time," recalls Maggie. "It's hard enough as a North American coming to Europe and trying to make it without something like that happening. But I would experience thoughts like, 'I guess this is the behaviour I have to put up with if I want to make it over here'. Speaking out about it is very scary."
Only one year later, Maggie sustained three concussions in the span of six months due to racing accidents. She experienced severe post-concussion symptoms, which set her back in terms of cycling, and forced her to drop out of the college courses she was taking. Between dealing with her concussion and relative energy deficiency in sport (RED-S), a disorder that includes low energy availability, she gained weight and lost confidence in her racing.
The 2020 pandemic came as a blessing in disguise. With time to manage her health, she learned to love road racing again. "I also filed an official complaint against that masseuse and got to a place where I felt ready to go back to racing in Europe."
Throughout her racing career, Maggie's toolkit for dealing with challenges expanded tremendously. So, when her first European contract collapsed in December 2022, and when she fought back against a team in early 2023 that didn't pay her for four months, she had the mental strength to soldier on. Today, Maggie has an apartment in Spain, surpassed her expectations for her latest racing season, and is looking ahead to the 2024 Olympics.
"Being a woman in sport is hard. Constantly setting boundaries, putting up with sexist or condescending statements, and dealing with the reality of women's sports being years behind men's is both demoralizing and exhausting," says Maggie. "But there is so much positive momentum right now towards more equality and opportunity that it's also a very empowering time to be a woman in sport."
Maggie encourages women of all ages to give sport a try. "To those looking to get involved in sport, my advice would be to find female professionals – or people you trust – to work with," she says. "Being able to have open and honest discussions with staff around how you feel, your menstrual cycle, and any other topics knowing you'll be heard and not judged is huge. This allows you to focus more on yourself and your training."
She strives to be an advocate for fellow female athletes. In conquering many difficult challenges over the course of her career, Maggie shares her experiences, lends a listening ear, and is a voice for women and girls in sport. She hopes that no one ever feels alone.
"I want to be the woman for others that I wish I could have turned and talked to," says Maggie.
---
viaSport British Columbia would like to thank female athletes, coaches, officials, volunteers and other women for their contributions and dedication to making sport better.
If you or anyone else you know needs support in navigating a safety in sport complaint, please visit our Safety in Sport page to access our Flag Tool, complaints management resources and mediation services. For a list of general PlaySafe BC resources, please click this link.
Want to learn more about concussions and concussion management? Visit our Concussion Week resource page for more information.