World Cup soccer scores for economy
Nov 05, 2015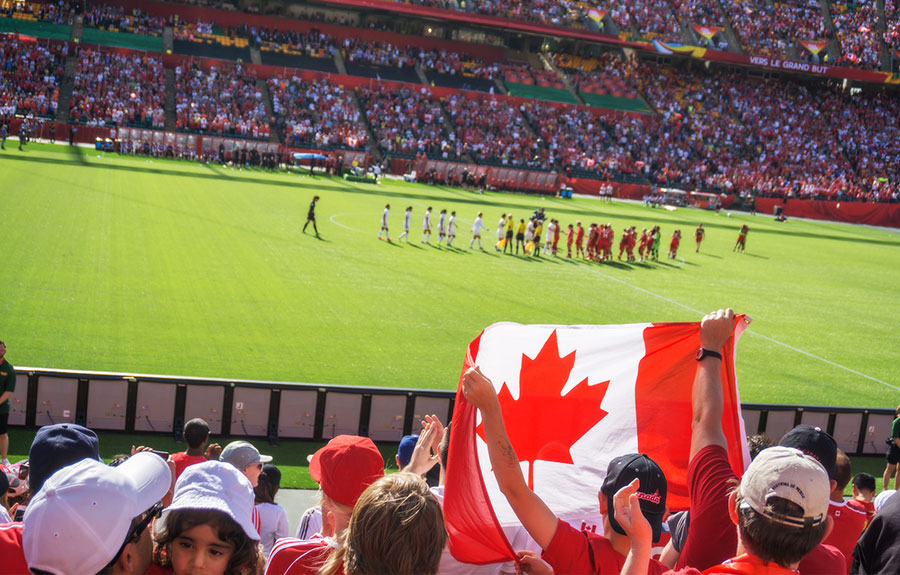 The final numbers are in and figures show that the FIFA Women's World Cup Canada 2015 provided an impressive $118.8 million in total economic activity for British Columbia. This is above preliminary estimates that suggested the tournament would generate just over $50 million for the province.
The Province invested $2 million into the World Cup and today's announcement from The Canadian Soccer Association showed the tournament generated $59 million in net economic activity (GDP) with $9.7 million in tax revenues supported throughout the province.
These figures follow a study conducted using the Sport Tourism Economic Assessment Model Professional version (STREAM PRO) – an assessment tool provided by the Canadian Sport Tourism Alliance (CSTA). The report also concluded that the World Cup impacted 850 full-year jobs and $39 million worth of wages and salaries in British Columbia.
A total of nine matches were played at BC Place Stadium in Vancouver, including the World Cup Final, and numerous records were broken for both attendance and viewership. Record-breaking digital and social media figures also ensured this tournament would be remembered across the country for years to come, in addition to the hundreds of thousands of new fans that were exposed to the game.
According to a survey conducted for the report, 33% of the 55,341 people in attendance at the final match were overnight visitors from the United States.
The Vancouver Fan Zone also proved to be a hit with both tourists and local residents, as more than 100,000 people visited the zone – a larger crowd than at any of the other five host cities in Canada.
Quotes:
Peter Fassbender, Minister of Community, Sport and Cultural Development –
"This world-class event brought thousands of people to the province and provided an opportunity for British Columbia to showcase itself on a global stage. Tournaments and championships of this magnitude only further our reputation as one of the best sport-hosting destinations in the world."
Shirley Bond, Minister of Jobs, Tourism and Skills Training and Minister Responsible for Labour –
"The FIFA Women's World Cup Canada 2015 was a great success and this report only further solidifies our province as one of the best tourism destinations in the world. We are proud to welcome major events such as this to B.C. and will continue to provide the best experience we can to visitors and residents alike."
Todd Stone, Minister of Transportation and Infrastructure –
"The revitalization of BC Place Stadium is a key factor in attracting large international events such as the 2015 Women's World Cup, and the upcoming Rugby Sevens World Series. The stadium is one of North America's premier venues, allowing athletes to perform at their best and giving spectators a top-notch experience."
Quick Facts:
Sport:
Since 2001, the Province of B.C. has invested more than $1 billion in sport – more than any other government in B.C. history.
In 2014-15, we provided close to $50 million in sport funding.
The Province contributed $2 million towards the FIFA Women's World Cup Canada 2015.
Vancouver hosted nine matches, including five group matches, two round of 16 matches, a quarter final and the World Cup Final on July 5, 2015.
Soccer is British Columbia's most popular sport with over 122,000 players registered with the BC Soccer Association.
Learn More:
Additional information on the study can be found at Canada Soccer:http://www.canadasoccer.com/
Check out the provincial government's role in supporting communities, sport, arts and culture through the Ministry of Community, Sport and Cultural Development at: www.gov.bc.ca/cscd