Parasport Jumpstart Fund open for applications across Canada
Jun 05, 2018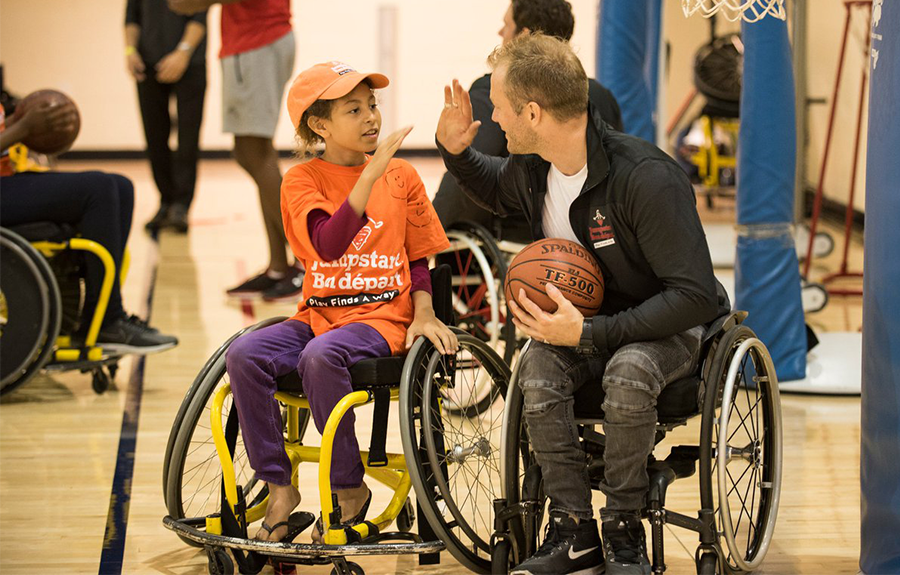 Program provides opportunities for children with disabilities to be active
Grants to be distributed to community and sport organizations
Application deadline is June 25, 2018
The Canadian Paralympic Committee encourages all community and sport organizations to apply for the 2018 Parasport Jumpstart Fund, for the opportunity to receive grants for parasport programming aimed at removing barriers for children and youth with disabilities to participate in physical activity and sport.
A joint program between the Canadian Paralympic Committee and Canadian Tire Jumpstart Charities, the goal of the Parasport Jumpstart Fund is to create greater opportunities for accessible sport and play. Last year, 35 organizations across Canada received grants through the Parasport Jumpstart Fund, with programs focused on fundamentals, developing new parasport programming, and expanding existing parasport programs.
"Thank you to our partner Canadian Tire Jumpstart Charities for your ongoing commitment and support of parasport across the country," said Karen O'Neill, CEO, Canadian Paralympic Committee. "It is so important to create access to sport and physical activity at all levels so that children across the country can be active and enjoy sport. Becoming a world-leading Paralympic nation begins with robust local programs and the creation of a strong, sustainable sport system."
Since the Parasport Jumpstart Fund was first created in 2013, it has distributed over $1,000,000 to community organizations, helping over 3,700 kids with disabilities to play organized sport and be physically active.  
"At Jumpstart, we are committed to removing financial and accessibility barriers to sport and play so that all kids have the opportunity to get in the game," said Scott Fraser, President, Canadian Tire Jumpstart Charities. "Through our partnership with the Canadian Paralympic Committee, the Parasport Jumpstart Fund allows us to expand our reach, help more kids, and work together to create a more accessible and inclusive Canada."
For more information and to apply, please visit: http://jumpstart.canadiantire.ca/content/microsites/jumpstart/en/parasport-fund.html.
Applications are open until June 25, 2018.
Photo Credit: Canadian Tire Jumpstart Charities