viaSport welcomes Pickleball BC as a Recognized provincial sport organization
Nov 24, 2021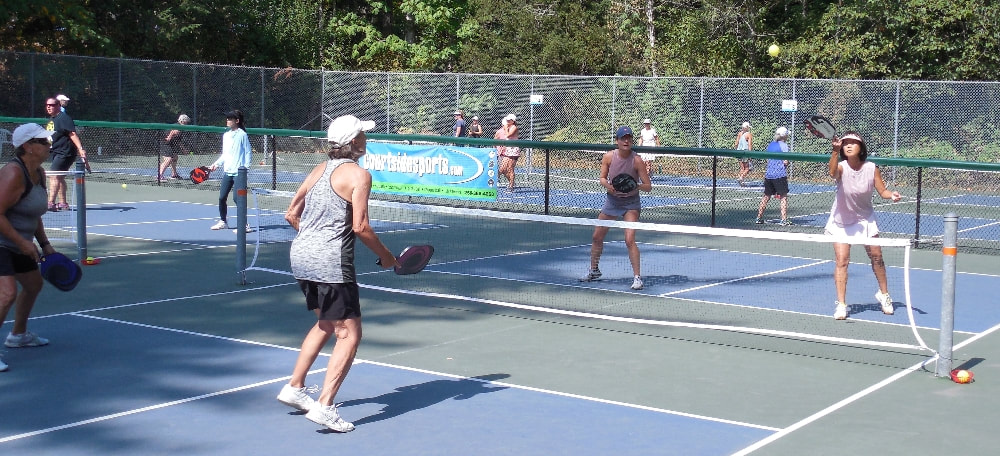 Vancouver, B.C. – viaSport is pleased to announce that Pickleball BC has attained Recognized status as a provincial sport organization. As part of viaSport's role to foster the development of sport participation in B.C., recognizing Pickleball BC means a diverse group of participants will now benefit from its connection to the provincial amateur sport sector through access to a number of grants, education and other development opportunities.
"As part of our mission to strengthen the sport system and grow participation, we are very pleased to award Recognized status to Pickleball BC," said Charlene Krepiakevich, CEO of viaSport BC, the province's non-profit agency for amateur sport. "Supporting the growth of amateur sport is our primary role. This status will help grow sport and strengthen the organizational capacity of Pickleball BC. We look forward to working with Pickleball BC to support high-quality sport experiences that are safe and welcoming."
Originating in the 1960s, the sport of pickleball was brought to British Columbia in the 1970s by 'snowbirds' returning from the southern United States. Pickleball was added as a sport to the BC 55+ Games in 2009, and over the past decade, the number of players has grown exponentially. Reaching almost 7,500 members, Pickleball BC has created a provincial structure that reflects the diverse needs of players province-wide. As an organization, it promotes the growth of local clubs and organizational activities across the province and guides municipalities in infrastructure development that will expand opportunities for play.
Pickleball is seeing a surge in growth with more and more youth players coming into the sport. Tournament schedules are expanding in number, size and locations throughout the province and each year, B.C. hosts approximately 50 tournaments with numbers ranging from 150 to 600 players. Tournaments amplify the social and competitive aspects of pickleball but they also bring communities together and enhance the overall experiences of players. Tournaments are enthusiastically supported and attended by local pickleball players in addition to the many players who travel to B.C. to compete. There are also many opportunities for local players to travel to other parts of Canada, the U.S. and Europe to compete in this international sport.
"Our goal is to encourage people of all ages, skill levels and abilities to play pickleball and experience the benefits of an active life style, together with the unique social aspects of this sport," says Walter Knecht, President of Pickleball BC. "We want to expand the opportunities for more players here in B.C. and our plan is to support pickleball in every way. Recognized status for our provincial sport organization will go a long way in making this happen."
About Pickleball BC
Pickleball BC was formed in 2017 to help support the growth, promotion, and advancement of the sport of pickleball in British Columbia. With more than 7,500 members across the province, pickleball is growing quickly amongst community members of all ages. Hosting over 50 tournaments each year, Pickleball BC brings important competitive opportunities to the province's players. Working with Pickleball Canada as the governing sport body in B.C., they are essential in engaging local governments in the growth of pickleball. Learn more at https://www.pickleballbc.ca/.
About viaSport
viaSport British Columbia is a not-for-profit organization created with the support of the provincial government as a legacy of the 2010 Games. viaSport leads the province's sport sector to build a stronger, more effective system that brings more families to the field of play and more fans into the stands. viaSport's work supports amateur sport organizations in delivering safe, inclusive and meaningful sport experiences for all British Columbians while working closely with the Province of B.C. to administer sport funding and grants. Learn more at www.viasport.ca.