12 BC coaches recognized in mentor program at 2016 BC Winter Games
Mar 02, 2016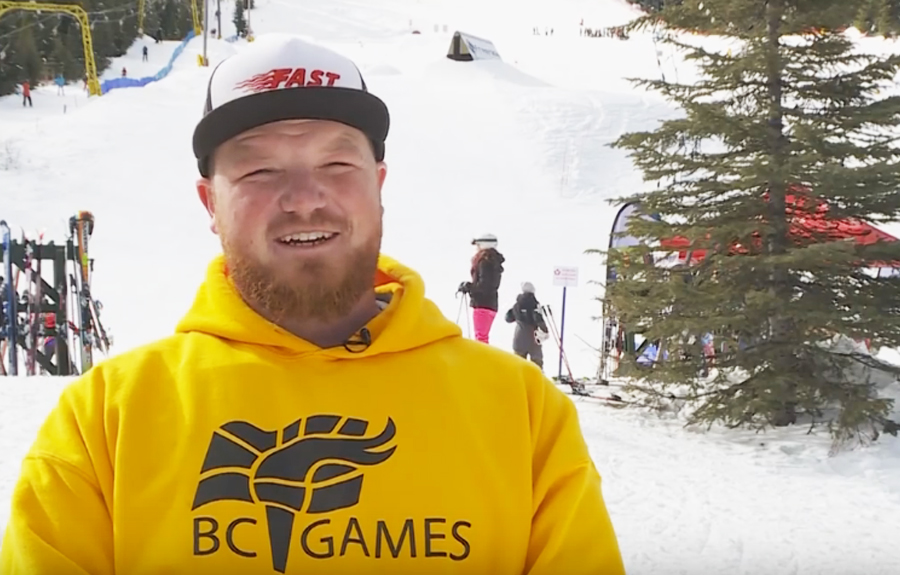 Vancouver, BC – Twelve coaches from eight BC communities were chosen to participate in the BC Games Mentorship Program last week as part of the Penticton 2016 BC Winter Games.
Under their guidance and leadership, 28 BC athletes were proud to bring medals back to their home communities.
A partnership initiative between viaSport and BC Games Society, the mentorship program pairs apprentice and mentor coaches for unique hands-on experience and training at the Games.
"The BC Games Mentorship Program provides an invaluable opportunity for emerging coaches to gain one-on-one leadership and feedback from some of BC's top coaches," says Sheila Bouman, viaSport CEO. "We are proud to work with the BC Games Society and BC's Provincial Sport Organizations to offer BC coaches this incredible learning experience."
Coach pairs are nominated by their Provincial Sport Organization and earn professional development credits toward the National Coaching Certification Program.
"The BC Games are not only a stepping stone for athlete development, coaches too benefited by attending this multi-sport experience," said Kelly Mann, President and CEO of the BC Games Society.  "The coach mentorship program helped coaches gain new skills towards increased certification that may take them to one day represent BC and Canada on the national and international stage."
The BC Games Mentorship Program is currently taking applications for the Abbotsford 2016 BC Summer Games. Visit www.viasport.ca/coaching/mentorship to learn more and apply before the deadline of March 25, 2016.
2016 BC Winter Games Mentor/Apprentice Coach pairs:
Rhythmic Gymnastics

Mentor: Sang-Hee Robinson (108 Mile Ranch)
Apprentice: Mikayla Rottluff (Williams Lake)
Zone medals earned by sport:

Bronze – National Stream Team Groups of 4-5 

Speed Skating

Mentor: Corine Masich (Prince George)
Apprentice: Jennifer Gibson (Charlie Lake)
Zone medals earned by sport:

2x Gold – 400m Race Boys U14
Silver – 3000M Mixed Relay U14
 

Archery

Mentor: Charles Land (Kelowna)
Apprentice: Sonya Jensen (Oliver)
Zone medals earned by sport:

2x Bronze – Girls 2 Day Aggregate Recurve, Boys 2 Day Aggregate Compound 

Alpine Skiing (Watch Episode 3 of BC Games TV (0:37) for their story: viasport.ca/bcgamestv)

Mentor: Ben Cohen (Fernie)
Apprentice: Jonah Randell (Nelson)
Zone medals earned by sport:

2x silver – Slalom 2 Run Male, Slalom 2 Run Female
 

Judo:

Mentor: Fred Gietz (Fernie)
Apprentice: Alisha Temple (Fernie)
Zone medals earned by sport:

Gold –    Under 70 kg Women
Silver – Under 55 kg Men
Silver – Under 42kg Men
Bronze – Under 66 kg Men
Bronze – Team Mixed

Mentor: Aline Strasdin (Prince George)
Apprentice: Grace Northrop (Prince George)
Zone medals earned by sport:

Gold – Under 46 kg Men
Gold – Under 44 kg Women
Silver – Under 60 kg Men
Silver – Under 66 kg Men
Silver – Under 73 kg Men
Bronze – Under 60 kg Men
Bronze – Under 73 kg Men
Bronze – Under 48 kg Women
Bronze – Under 42kg Men
-30-
About ViaSport British Columbia: ViaSport British Columbia is a not-for-profit organization established in 2011, responsible for providing strategic leadership to sport in BC. Formed in partnership with the provincial sport sector and the Province of BC, our mandate is to increase awareness, opportunity and participation in sport across the province at every stage of life and in every community. Learn more at www.viasport.ca
About BC Games Society: The BC Games Society is the leadership organization that guides the BC Winter and BC Summer Games and prepares Team BC for national multi-sport Games.  Since 1978, the BC Games have taken place in 38 communities and brought together thousands of athletes, coaches, officials, volunteers and spectators in celebration of sport and community excellence.  It is a milestone event that people count as an exceptional experience where memories, friendships, spirit, and pride are abundant.  Learn more at www.bcgames.org  
Media Contacts:
Michelle Tice
Director, Communications & Engagement
viaSport
778.655.1774
michellet@viasport.ca
Lia Threlfall
Communications Manager
BC Games Society
250.387.4688
liat@bcgames.org