#BCMulticulturalismWeek with Farinaz Lari: Kicking Down Barriers and Fighting Her Way Through Cultural Challenges
Nov 17, 2023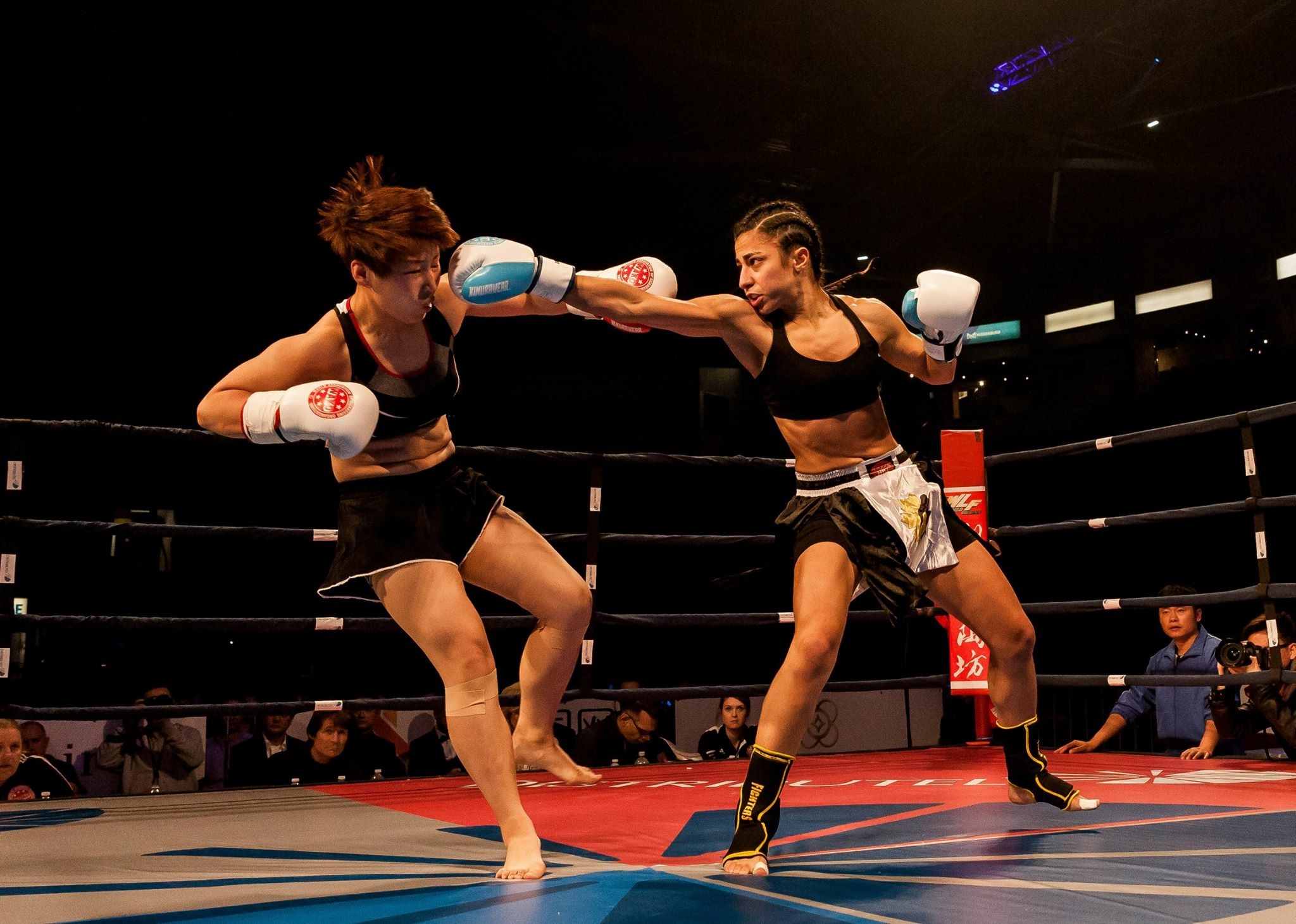 Every year in British Columbia, the third week in November is proclaimed as Multiculturalism Week. BC Multiculturalism Week is a time to celebrate diverse cultures and learn more about how the unique perspectives and cultures in BC strengthen the amateur sport sector to be more inclusive for everyone. In this article, we share Farinaz Lari's journey of overcoming numerous challenges and breaking through barriers to be able to compete in a sport she has always dreamt of.
---
Farinaz Lari is the President of the World Association of Kickboxing Organizations (WAKO) BC, a coach, business owner, and the first Iranian woman to win a world kickboxing championship.
Farinaz grew up in Tehran, Iran, where she dreamt of competing in kickboxing. "I've always wanted to do combat sport, but it was frowned upon for women [in Iran], and my family did not accept it." Instead, she joined gymnastics because she was allowed to participate in it, and it was her only pathway to becoming a high-performance athlete.
Throughout the years, combat sports were always on Farinaz's mind. At 18 years old, she started working and had her own money to spend. Farinaz joined a kickboxing class. "After the first session, I was like, 'okay, so how do you fight? How do I learn how to fight?'"
Farinaz started competing in kickboxing, but with that, challenges unfolded. Being a fighter in Iran meant adhering to and obeying the laws of what women can wear. "Hijab is forced upon female athletes, and athletes obey the law to do what they love." Farinaz acknowledges that there was a huge challenge regarding the accepted attire for Muslim women in national competitions, however, WAKO had allowed female kickboxers to wear clothes in accordance with their religion. "I was the first woman to compete with the 'approved' hijab in the Asian 2009 indoor games in Vietnam." Then, in 2013, Farinaz became the first Iranian woman to win the WAKO world kickboxing championship."
Later in Farinaz's career, she and her family received permanent residency in Canada. Farinaz was still competing for Iran's national team, so while in Canada, she found a community of female boxers and coaches she could train with. "Getting to work with different coaches [in Canada] helped me improve immensely, especially because I got to spar with a lot of female boxers," says Farinaz.
In 2014, Farinaz became a Canadian Citizen and was invited to compete for WAKO Canada's national team, but the Iranian nationals did not want her to switch. "They called me a traitor and banned me from competing for two years." The Iranian nationals did not want Farinaz to represent another country because "it would show that I wasn't wearing the hijab by choice." It took another two years for WAKO Canada to get her release. Farinaz shares how frustrating it was that she could not compete for four years, "I felt hopeless, so I had to channel all my anger into training."
After fighting through years of hardships, Farinaz eventually joined WAKO Canada's national kickboxing team from 2017 to 2019. She won two national championships while also competing in the 2018 Mexico Pan American Championships, where she won silver.
Having worn the hijab while competing for the National team in Iran, Farinaz decided to no longer wear it when she joined WAKO Canada's national team, "I always knew if I had a choice, I wouldn't choose a hijab." That being said, Farinaz is a huge advocate for Muslim women in sport, and strives to create a safe space for everyone to participate in combat sports. "I helped with the launch of the performance hijab for Lululemon and have many Muslim friends who train and compete in hijab. I want to ensure women feel comfortable, safe and accepted in kickboxing."
Farinaz's journey showcases that even with challenges and cultural barriers, perseverance, determination, and the support of individuals who respect unique cultural needs will only allow you to grow as a person and an athlete.
"We are so lucky to be living in a country that accepts us for who we are and is willing to create opportunities for everyone regardless of their differences. The only way we can excel is to accept that we are different and be willing to work together."
---
Interested in learning more about how coaches, officials, and participants can improve awareness and strengthen inclusive practices that will lead to quality experiences for female Muslim participants in sport? Then take a look at the Hijabi Ballers Toolkit that provides resources to support female Muslim athletes.