Announcing our Surprise, Coach! Contest Winner!
Oct 12, 2017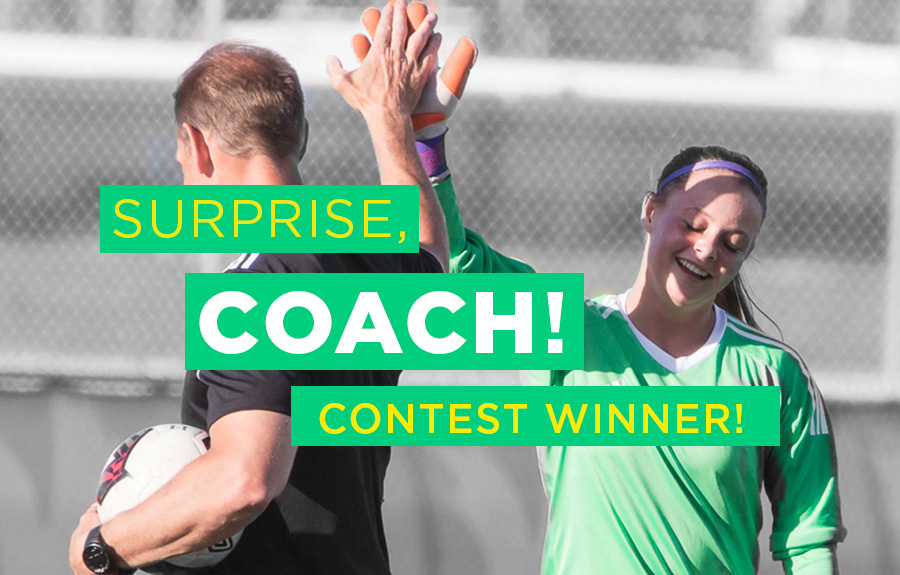 Thank you to all the sport teams and clubs that took the time to appreciate your coach for Coaches Week. We were incredibly moved by the 21 videos representing 13 unique B.C. communities that were submitted to our Surprise, Coach! Contest. Seeing the different ways that your coach has positively impacted you is a vivid testament to the passionate work they're doing to further sport and physical activity.
With the amount of effort put into each and every video, selecting a winner was no easy feat. After a considerable amount of time evaluating our submissions, we'd like to congratulate Kelowna Heat 16B on winning our contest! The viaSport selection panel was impressed by the raw creativity, intent and fun that was shown through your coach appreciation. Please PM us on Facebook or email info@viasport.ca for next steps in receiving your prize.
Watch all the amazing contest submissions below:
Winner: 
Kelowna Heat 16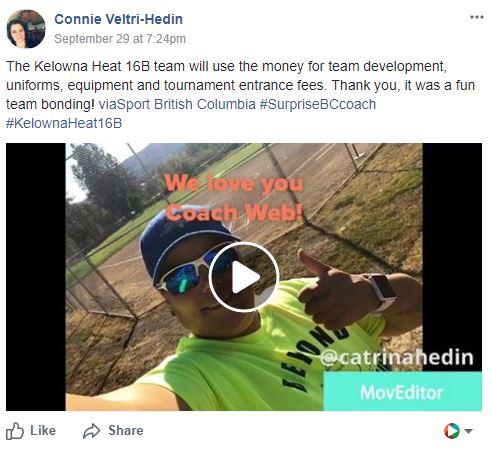 Adrenaline Audacity 
Cranbrook Eagles Boxing Club
Falcon Gymnastics Competitive Team
Falcon Gymnastics Group 1
Fraser Valley Ringette Association
Kaboom BJJ
KISU Swim Club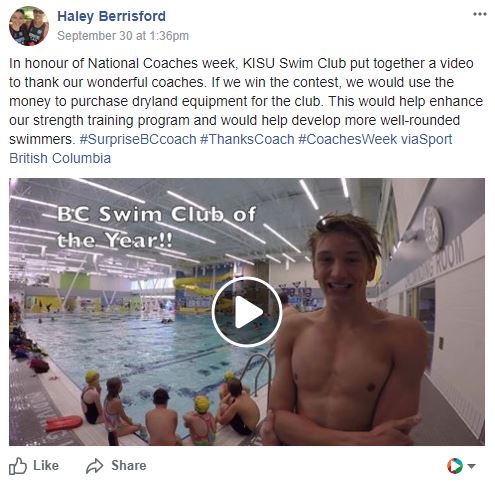 MWSL Sunday Caesars
PoCo Galaxy Girls U14 Basketball
Precision Boxing Club 
Quesnel Technics Gymnastics Club
Ridge Canoe and Kayak Club
Thompson Okanagan FC 2001 Girls
UBC TSC Women's Tennis Team 
Vancouver Ice Dance Academy 
White Rock Renegades 05 Softball Team