B.C. coaches praised at 2017 Sport Leadership Conference
Nov 10, 2017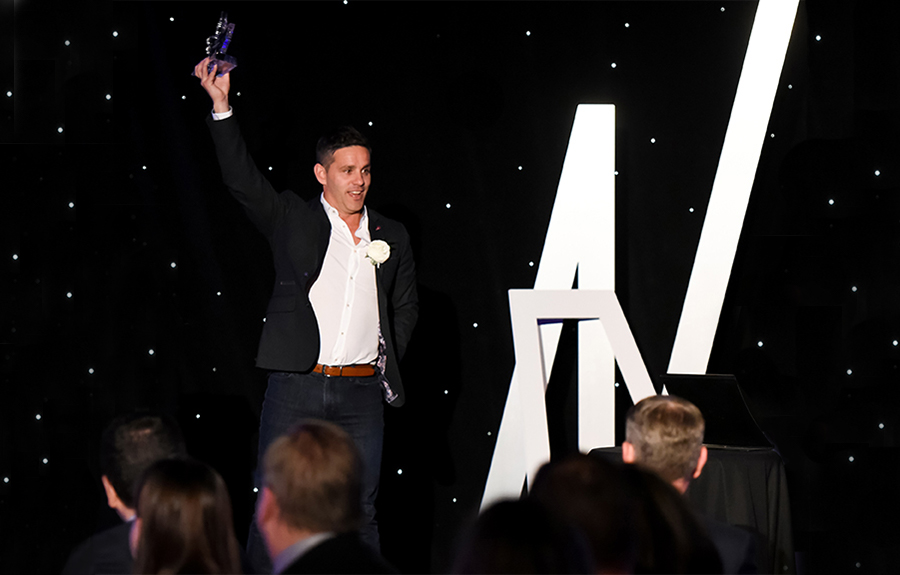 On November 3rd, The Coaching Association of Canada (CAC) celebrated 61 coaching leaders at the Petro-Canada Sport Leadership Conference. Hosted by the Canadian Association of Canada, the Petro-Canada Sport Leadership Conference brings together like-minded leaders who are fuelled by the desire to strengthen existing experiences in sport. Coaches from across Canada were presented awards for the phenomenal impact they have within sport, of which 13 hailed from B.C.
Jack Donohue "Coach of the Year" Award
B.C.'s very own John Herdman, Head Coach for Canada Soccer Women's National team, was awarded the prestigious Jack Donohue "Coach of the Year" Award.The Jack Donohue "Coach of the Year" Award is presented to a Chartered Professional Coach (ChPC) for their outstanding contributions as one of Canada's top coaches. The award recognizes a coach's dedication to the profession of coaching, commitment to continual improvement, and the successful performances of his or her athletes during the past competitive season.
John Herdman, ChPC – Canada Soccer (Vancouver, BC)
"John's leadership has impacted not just Canada's performance at back-to-back Olympic Games, but has also raised the profile of women's soccer throughout the country," said Lorraine Lafrenière, CEO of the Coaching Assocaiton of Canada. "John's work ethic, passion, and preparation combined with his dedication to the team, the program, and the country make him the well-rounded coach any leader would strive to emulate. We're honoured to present John Herdman with the Jack Donohue Coach of the Year Award."
"I'm humbled by this honour. I've worked in coaching for over 20 years but have never felt like I've done a day's work, so to be recognized for doing something you love and is your absolute passion, it feels strange, in a good way. When I read about Jack Donohue, who he really was and what he contributed to people, I honestly feel like I've still got a long way to go to be that good. There's a lot of amazing people in this country working in sport who bring their passion every day and receive little recognition other than the smiles of their athletes; for me it's always been that simple," says Herdman.
Petro-Canada Coaching Excellence Awards
These prestigious awards recognize coaches whose athletes have excelled at World Championships, Olympic and Paralympic Games, and the Special Olympics World Games. Petro-Canada, a Suncor business, has honoured close to 1,100 coaches since 1986 with a Petro-Canada Coaching Excellence Award.
Bruce Deacon, ChPC: Athletics Canada
Athlete: Liam Stanley
David Wilkinson: Special Olympics Canada
Athletes: Special Olympics Canada Snowshoeing Team
Donna Bilous: Special Olympics Canada
Athletes: Special Olympics Canada Speed Skating Team
Elizabeth Roman: Special Olympics Canada
Athletes: Special Olympics Canada Figure Skating Team
Mark Schnurr: Special Olympics Canada
Athletes: Special Olympics Canada Alpine Skiing Team
Maureen Brinson: Special Olympics Canada
Athletes: Special Olympics Canada Snowshoeing Team
Randy Scott: Special Olympics Canada
Athletes: Special Olympics Canada Alpine Skiing Team
Rob Kober, ChPC: Freestyle Canada
Athlete: Mikaël Kingsbury
Trennon Paynter: Freestyle Canada
Athlete: Mike Riddle
William Marshall: Alpine Canada Alpin
Athlete: Alana Ramsay