Deadline extended: viaSport 2022 Coach of the Year Awards
Jan 31, 2023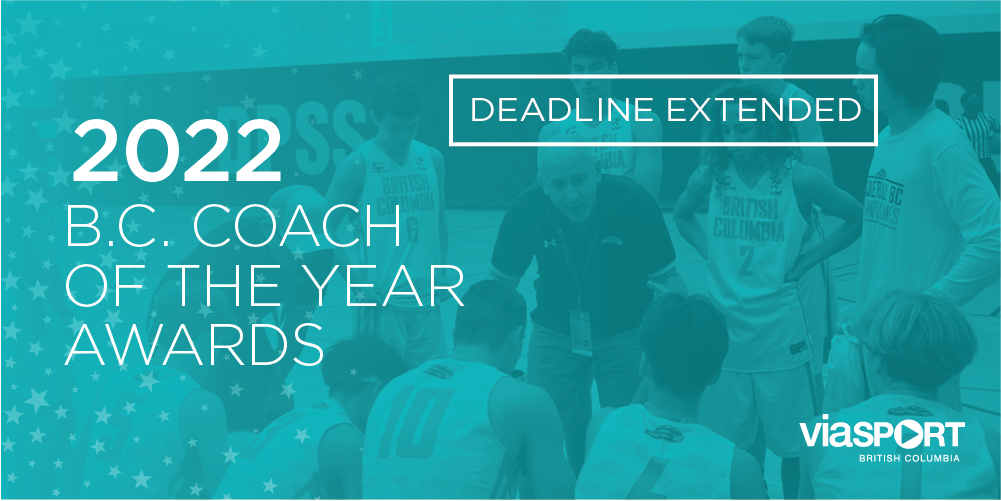 The deadline to submit nominations for the viaSport 2022 Coach of the Year Awards has been extended to Sunday, February 12, 2023. These awards were founded by the Coaches Association of B.C., and are funded by the Bob Bearpark Foundation.
The awards recognize the contributions and achievements of coaches in the following categories: Community Coach, Competition Coach and High Performance Coach. Through the generosity of the Bob Bearpark Foundation, each recipient of a Coach of the Year Award will receive a $250 bursary. Recipients will also be honored at a virtual recognition event for each recipient and their community.
viaSport is committed to prioritizing equity and inclusion in all that we do, including in this nomination process.
Learn more and nominate a coach today!