Fifty-five athletes named to Canadian Paralympic Team for PyeongChang 2018
Feb 26, 2018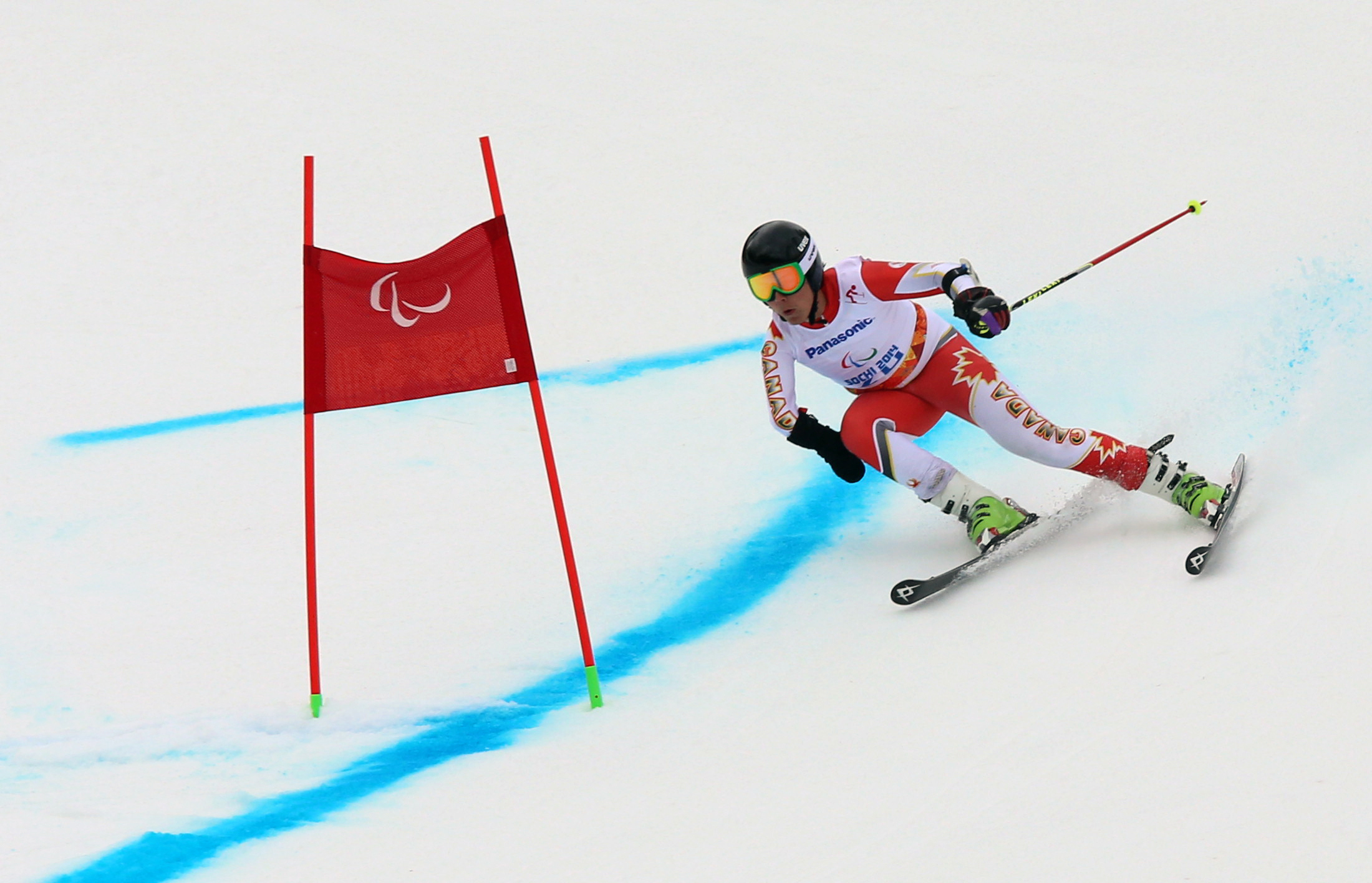 A total of 55 athletes will comprise the PyeongChang 2018 Canadian Paralympic Team, as the Canadian Paralympic Committee announced today the official list of athletes selected to represent Canada at the Winter Games from March 9-18, 2018 in South Korea.  
In addition, 16 coaches and 26 support staff will be heading to PyeongChang to support the athletes. The team will be led by Chef de Mission Todd Nicholson, a three-time Paralympic medallist in Para ice hockey.
Canada will be represented in all five sports on the Paralympic Winter Games docket: Para alpine, Para ice hockey, Para nordic (cross-country and biathlon), Para snowboard, and wheelchair curling.
Para alpine
Kirk Schornstein, Spruce Grove, Alta.
Erin Latimer, Toronto
Braydon Luscombe, Duncan, B.C.
Mac Marcoux, Sault Ste-Marie, Ont. 
Kurt Oatway, Calgary 
Frederique Turgeon, Candiac, Que.
Alana Ramsay, Calgary
Alexis Guimond, Gatineau, Que. 
Alex Cairns, Squamish, B.C.
Mel Pemble, Victoria, B.C. 
Mollie Jepsen, West Vancouver, B.C.
Jack Leitch, Calgary
Para ice hockey
Brad Bowden, Orton, Ont. 
Billy Bridges, Summerside, P.E.I.
Greg Westlake, Toronto
Steve Arsenault, Spruce Grove, Ont. 
Adam Dixon, Midland, Ont. 
James Gemmell, Quesnel, B.C.
Corbin Watson, Kingsville, Ont. 
Ben Delaney, Ottawa 
Dominic Larocque, Quebec City
Tyler McGregor, Forest, Ont. 
Liam Hickey, St. John's
Tyrone Henry, Ottawa
Rob Armstrong, Erin, Ont. 
Dominic Cozzolino, Mississauga, Ont. 
James Dunn, Wallacetown, Ont. 
Bryan Sholomicki, Winnipeg
Corbyn Smith, Monkton, Ont. 
Para nordic
Brian McKeever, Canmore, Alta.
Cindy Ouellet, Quebec City
Mark Arendz, Hartsville, P.E.I.
Sebastien Fortier, Quebec City
Yves Bourque, Becancour, Que. 
Chris Klebl, Canmore, Alta.
Brittany Hudak, Prince Albert, Sask.
Collin Cameron, Sudbury, Ont. 
Ethan Hess, Pemberton, B.C.
Natalie Wilkie, Salmon Arm, B.C.
Emily Young, North Vancouver, B.C.
Derek Zaplotinsky, Smoky Lake, Alta.
Russell Kennedy, Canmore, Alta.
Graham Nishikawa, Whitehorse
Para snowboard
John Leslie, Arnprior, Ont. 
Michelle Salt, Calgary
Alex Massie, Barrie, Ont. 
Andrew Genge, Oshawa, Ont. 
Curt Minard, Weyburn, Sask.
Sandrine Hamel, Saint-Sauveur-des-Monts, Que.
Colton Liddle, Wawa, Ont. 
Wheelchair curling
Ina Forrest, Armstrong, B.C.
Mark Ideson, London, Ont. 
Dennis Thiessen, Sanford, Man.
James Anseeuw, Oak Bluff, Man. 
Marie Wright, Moose Jaw, Sask. 
"Congratulations to all of the athletes who have earned a spot on the Canadian Paralympic Team," said Chef de Mission Nicholson. "This is a talented team of strong competitors and we are heading to PyeongChang looking to be leaders both on and off the field of play. We wish the athletes the best of luck with their final preparations, and encourage everyone across the country to cheer on this group of extraordinary Canadians. We are less than two weeks away now from the Games, and we are excited and ready to get started."
"Congratulations to these exceptional athletes who will represent Canada at the PyeongChang 2018 Paralympic Winter Games," said The Honourable Kirsty Duncan, Minister of Science and Minister of Sport and Persons with Disabilities. "With such a strong delegation, there is no doubt that we will experience some breathtaking moments. I wish you good luck at the Games. Enjoy every moment and remember that all of Canada is behind you!"
Canadians will be able to connect more than ever to the nation's Paralympic athletes, as every minute of the Games will be broadcast via the Canadian Paralympic Committee's media consortium, which will include coverage on Canada's Paralympic Network CBC and Radio-Canada, Sportsnet, AMI, Facebook, and Twitter. Full broadcast details will be announced shortly so all Canadians can witness the greatness of Canada's Paralympians.   
The PyeongChang 2018 Paralympic Winter Games will take place March 9-18, 2018. Approximately 670 athletes from around the world will compete in a total of 80 medal events.