International Women's Day
Mar 08, 2015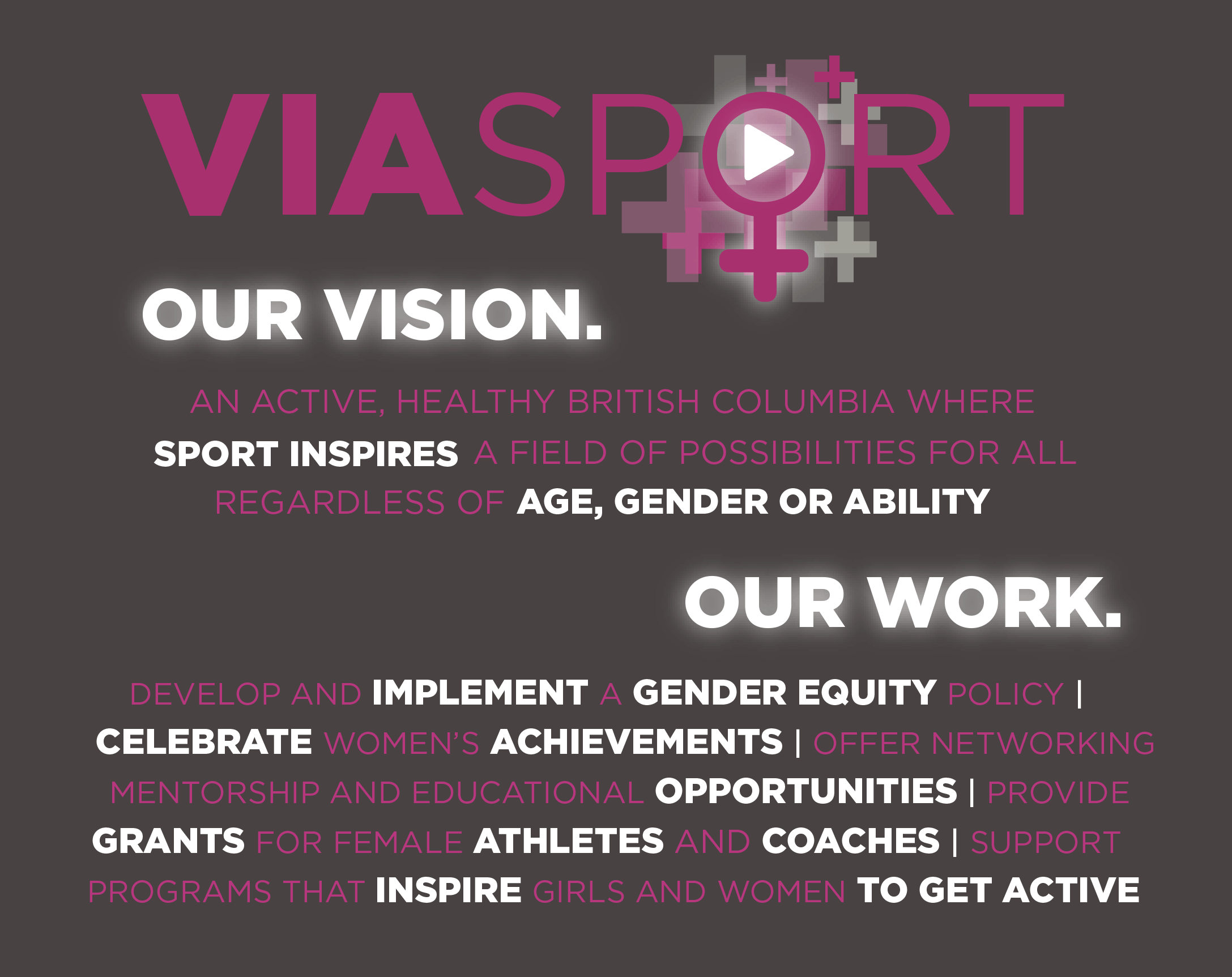 Annually on 8 March, thousands of events are held throughout the world to inspire women and celebrate achievements. This day is known as International Women's Day,  where a global web of rich and diverse local activity connects women from all around the world ranging from political rallies, business conferences, government activities and networking events through to local women's craft markets, theatric performances, fashion parades and more.
viaSport is commited to a world where girls and women are celebrated and encouraged to particpate in sport. Our vision is for an active, health British Columbia where sport inspires a field of possibilities for all, regardless of age, gender, or ability.
Gender equity in sport is a major goal that viaSport strives to reach everyday and we want to reach out to you for feedback and support in this cause. Tell us your vision for gender equity and sport. What would success in BC look like to you?
Fill out our form to give us your vision and send it back to info@viaSport.ca.