Kylie Jack: Driving Indigenous Inclusion in Golf
Sep 15, 2023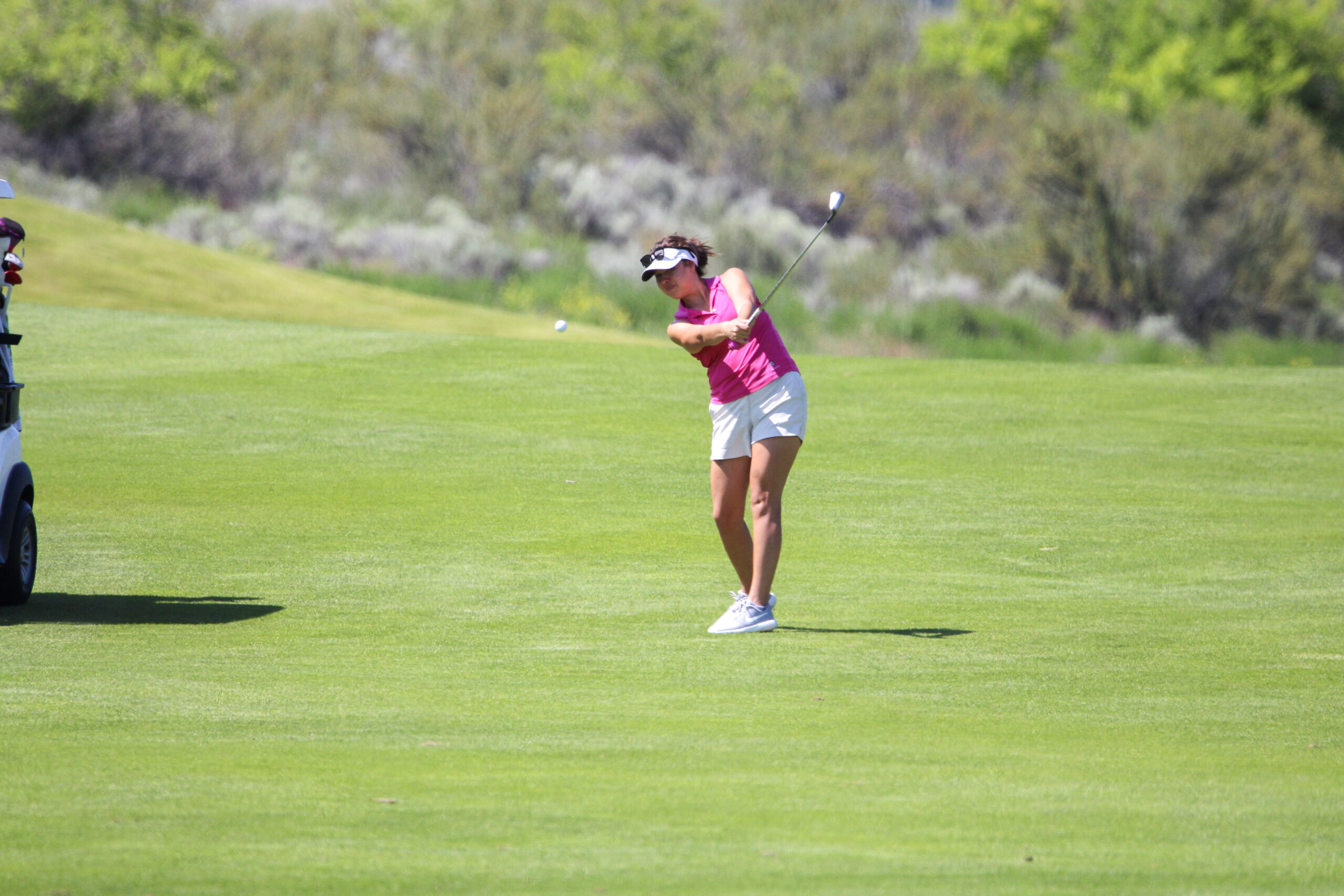 Kylie Jack, a gifted and highly accomplished golfer, competed at the British Columbia Indigenous Golf Championship in May 2023. This was BC's first Indigenous tournament, hosted by BC Golf, and an opportunity for Kylie to help raise awareness about reconciliation through sport.
Kylie's journey showcases her exceptional athleticism, her deep connection with the community, and staying true to her cultural roots in a sport that has been traditionally very elitist and lacking in diversity.
A member of the Penticton Indian Band, Kylie grew up in Kelowna as a multi-sport athlete, undoubtedly influenced by her talented family background. Her father, Ernest "OJ" Jack, is a member of the Penticton Indian Band and a well-known community athlete. "My dad was involved in many different tournaments," Kylie shares, "he played fast-pitch for the BC Arrows, and they played at a high level and even won the national championship." Kylie's mother is a member of the Osoyoos Indian Band and a competitive athlete who played sport all her life. OJ and Sharon Jack met for the first time on the field when they joined a co-ed softball team.
Kylie's parents always encouraged her to try different sports. In school, she was involved in everything, from basketball to track, soccer, volleyball, and golf. From the beginning, Kylie inherently knew that golf was what she wanted to pursue seriously. Growing up on the Nk'Mip Canyon Desert Golf Course, a world-class facility owned by the Osoyoos Indian Band, she and her brother loved watching their parents play golf. Through watching her parents, she developed a passion for the game. "At 13, my parents asked me what sport was a good option for me, and I decided to move forward with golf and never looked back."
Growing up in the Okanagan, Kylie attended Aberdeen Hall Prep School in Kelowna, shooting in the 70s at her last tournament of senior year! She was awarded the MVP award, proving she had earned a spot with the SFU Clan. Kylie enjoyed a very successful SFU golf career and retired in 2019 after making history. She and her teammate were the first ever individuals to represent SFU as Canada's only NCAA team at the NCAA Division II Women's Golf Championships. "This was a really exciting moment because I was ending my senior year off well, and it felt really good." Kylie had a tournament-high: 41 pars over 54 holes, earning her a share of eighth place on the leaderboard. This led to her and her teammate attending Nationals at NCAA Division II Women's Golf Championships held at the PGA National Resort – Champion Course in Palm Beach Gardens, FL.
Kylie excelled at golf thanks to the support of her parents, coaches, teammates, and community. Kylie shares, "I never felt discriminated in my sport because of being Indigenous and a woman." "However, because I look more racially ambiguous, people would ask where I was from, especially when competing in the States because people don't know who Indigenous or First Nations people are."
Throughout her golf career, Kylie kept in touch with her Indigenous roots. "Growing up, my parents would always tell me before any competition to say a prayer and acknowledgement to ancestors, especially in different places, to acknowledge the land I am on." Kylie shares how this would help her stay grounded and be present. She would also practice smudging, a cultural ceremony used by various Indigenous peoples in Canada and other parts of the world. Smudging is the practice of burning various medicinal plants that Indigenous peoples use to cleanse themselves and connect with their spirit and the Creator. "Smudging would help me with feelings of discomfort; I would usually cleanse myself with sage or juniper, which is native to the Okanagan. I am really grateful to have these teachings in my life."
After ending her last university tournament with a bang, Kylie hung up her golf clubs and didn't think she would ever compete in a tournament again. But when Christina Proteau, Chair of the Indigenous Golf Championship, reached out to her and her parents, she felt it was the right time to get back on the course. "It was full circle to be back and play on the course I grew up on," Kylie explains. "I grew up here with my parents always playing, and my brother and I watching them, and now I get to play with them; it was a really cool experience." Kylie also shares that sport, like golf and events like this, can play a role in reconciliation.
Kylie has been an active Indigenous community member, volunteering for the Four Seasons Cultural Society for the Penticton Pow Wow. She still makes sure to give back to her community and is now doing so by volunteering at the North American Indigenous Games (NAIG) as an assistant coach. This is why it was important for her to attend the BC Golf Indigenous Championship because she could meet the youth she will be coaching at NAIG.
When asked what advice she has for youth who want to pursue a historically more exclusive sport, Kylie responded, "Make sure you fall in love with the sport and work every day at it. Be grateful for every opportunity, ask for help and surround yourself with a good community."
As we honour National Truth and Reconciliation this year, we are celebrating all Indigenous athletes across BC who are raising awareness and celebrating their heritage. Check out the stories on our website of incredible athletes who advocate for their Indigenous communities while inspiring youth to dream big. For more information on what viaSport is doing to advance reconciliation, please visit https://viasport.ca/reconciliation/.