Microsoft & viaSport partner to make sport inclusive
Jul 19, 2017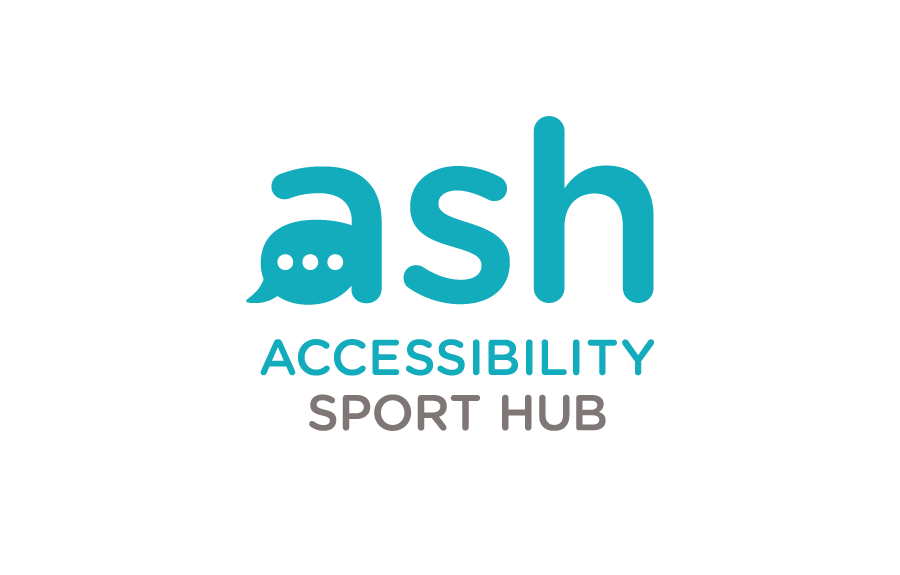 Innovative technology provides access to disability and sport resources for athletes, coaches and administrators
Vancouver, B.C. – viaSport British Columbia and Microsoft Canada announce their commitment to creating a more inclusive British Columbia through their recent collaboration on a new online chatbot for sport in B.C., entitled ASH, Accessibility Sport Hub. ASH provides a human-centred technology platform for experts to share their resources with those interested in participating in or improving disability sport experiences.  Both organizations recognize that quality sport and physical activity can have positive social, physical and emotional benefits to those living with a disability. As a result, the purpose of the first phase is to leverage innovative and emergent technology to improve disability inclusion in sport and physical activity.
Funded by the Province of British Columbia, ASH employs Microsoft technology to connect people to disability resources, making it easier for athletes, teacher, coaches, parents, and sport leaders to access information by sport and disability or impairments. Designed with a focus on creating a human experience, ASH utilizes Language Understanding Intelligent Service, or LUIS, a simple conversational tool that strives to understand the person's questions or commands and acts accordingly to find the pieces of information that are relevant to his/her intention. LUIS also models person first language and preferred language which puts the individual first before the disability.
viaSport believes all British Columbians deserve equitable opportunities to develop and realize their potential through sport – as a participant, athlete, coach, official, spectator or volunteer. viaSport is leading province-wide research, initiatives and campaigns to create a more inclusive sport culture in B.C. to bring attention to the barriers faced by typically underrepresented populations. Working with partners like Microsoft, viaSport is driving changes to increase opportunities for all British Columbians to thrive via sport: girls and women, those who identify with the LGBTQI2S community, persons with disabilities, Indigenous people, those who experience socioeconomic barriers and British Columbians of culturally diverse experiences.
"viaSport was thrilled to have the opportunity to partner with Microsoft on the creation of our Accessibility Sport Hub.  With funding provided by the Province of British Columbia and the guidance of Microsoft's technology leaders, we have created a new platform for people to share information and resources" states Sheila Bouman, CEO viaSport. "We are confident in ASH's architecture and vision, and recognizing that this technology solution is currently in a formative stage, we are inviting British Columbians to review and provide feedback on ASH to make it even better. Over time, we will have a seamless platform that enables more sport leaders to increase the inclusiveness of their programs so that more British Columbians can thrive via sport."
For Microsoft, the creation of this new chatbot designed to benefit all British Columbians, including those with a disability, is just the beginning. The learnings obtained in collaborating with a local Microsoft MVP, Mark Schramm of FusionWare, regarding adoption the bot framework project will be shared by Microsoft so others can also achieve more with the technology.  Microsoft Most Valuable Professionals, or MVPs, are technology experts who passionately share their knowledge with the community.
"At Microsoft, we believe that sport is an excellent tool for promoting social inclusion and increasing self-confidence in communities," said Tommy Lewis, Technical Evangelism Manager, Microsoft Canada. "Through our collaboration with viaSport, and harnessing the Microsoft Bot Framework, we were able to create an inclusive program that helps breakthrough barriers and provides athletes living with disabilities easier access to facilities."
About viaSport British Columbia: viaSport British Columbia is a not-for-profit organization created by the Provincial Government in 2011 as a legacy of the 2010 Olympic and Paralympic Winter Games. Our mandate is to increase awareness, opportunity and participation in sport across the province – at every stage of life and in every community. By leading the province's sport sector in building a stronger, more effective system, we will bring more families to the field of play, more fans into the stands, more athletes to the podium, and more sports events to the province. Learn more at viasport.ca
Media Contact: Michelle Tice
Director, Communications & Engagement, viaSport
778.655.1774
michellet@viasport.ca
Nicole Tuschak
VP, Veritas Communications (on behalf of Microsoft)
416.955.4598
tuschak@veritasinc.com