National Day for Truth and Reconciliation 2023
Sep 20, 2023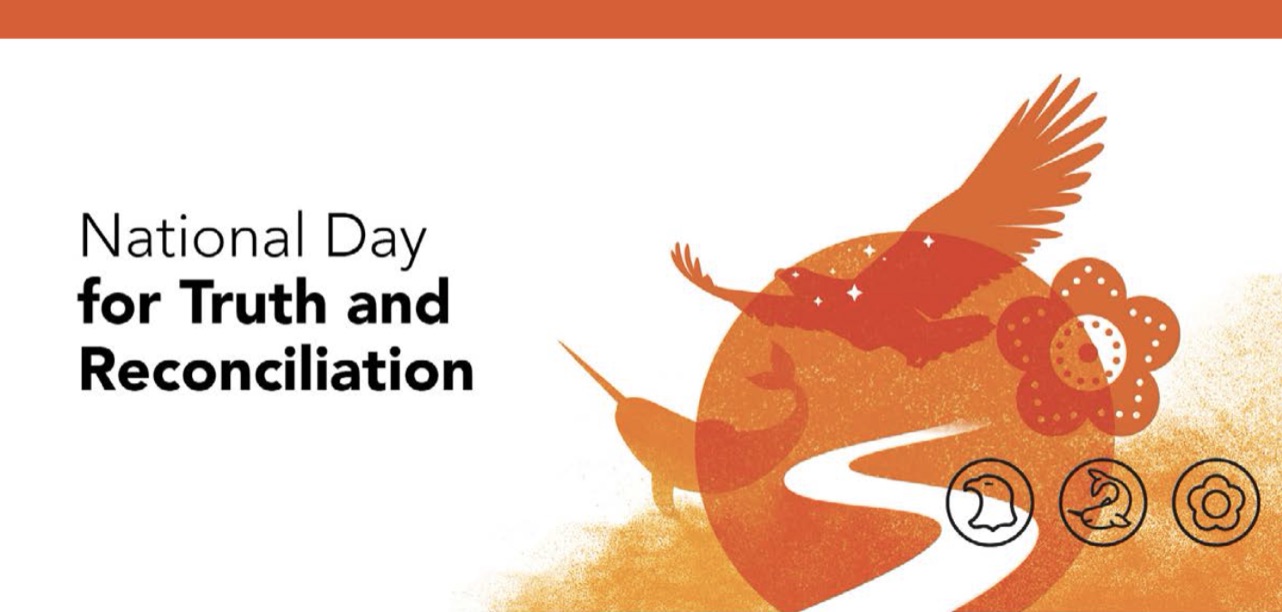 Bridging Divides Through Sport: National Truth and Reconciliation Day's Impact
As National Truth and Reconciliation Day approaches, a significant opportunity emerges to reflect on how sport can play a pivotal role in fostering understanding, healing, and unity. This day, set aside to acknowledge the truths about the history and legacy of residential schools in Canada, prompts us to explore how the world of sport can contribute to reconciliation, education, and social progress. From embracing diversity to breaking down barriers, the power of sport transcends competitive athletics to become a catalyst for change and understanding.
A Shared Platform for Reconciliation
Sport has a unique ability to bring people together, regardless of differences in background, ethnicity, and beliefs. The field, court, or pool becomes a shared space where individuals can come together, motivated by a common passion. National Truth and Reconciliation Day offers an opportunity for athletes and sport organizations to use their communication platforms to amplify narratives of how sport is a powerful vehicle for reconciliation.
Sport can break down barriers, not only between communities but also within individuals. The spirit of competition, teamwork, and shared goals can help individuals move beyond misconceptions. By promoting open dialogue and intercultural exchanges, sport can challenge preconceived notions and pave the way for genuine connections between diverse groups.
Embracing diversity and inclusivity is a core principle of both sport and reconciliation. By providing opportunities for people from all walks of life to participate, watch, and engage in sport, a powerful message of unity is conveyed. For Indigenous athletes, participation in sport can be a source of empowerment and healing, allowing them to celebrate their heritage while demonstrating their abilities on a global stage.
Empowering the Sport Community through Programs, Grants, and Resources
At viaSport, we work with an incredible network of provincial, regional, and local organizations, passionate about sharing the positive impact of sport, and committed to delivering safe and inclusive programming.
As we acknowledge National Truth and Reconciliation Day and what it stands for, we also celebrate the work of our amateur sport community in creating opportunities for Indigenous participants and educating their members about Indigenous history.
Programs
Pacific Sport Interior offers the Fueling Youth Performance course, designed to support athletes ages 13-20 along their athletic pathway. This program focuses on improving performance, injury prevention and creating a 'whole' athlete through team building and other educational opportunities while incorporating Indigenous leadership and cultural practices.
Pacific Sport Fraser Valley offers several I·SPARC courses to educate coaches and community leaders on how to deliver high-quality sport programs. The Indigenous Communities: Active for Life resource and accompanying full-day workshop were created through a national process involving Indigenous sport and physical activity leaders throughout Canada, with the purpose of establishing culturally tailored resources that inspire community leaders to deliver programs that promote the holistic development of their participants. The Aboriginal Coaching Module is a professional development training tool for Indigenous and non-Indigenous coaches who coach Indigenous athletes, as they become certified through the NCCP. 
Engage Sport North delivers the All Nations Vim and Vigor programs, strength and conditioning training in partnership with ISPARC. This program is for youth who want to live an active lifestyle, get started in the gym and/or on the track, or are looking to improve their performance in a specific sport.
BC Wheelchair Sports offers the Indigenous Bridging the Gap program, which aims to remove barriers to sport participation for Indigenous individuals with disabilities across BC while supporting involvement in wheelchair sports to remain active for life.
BC Rugby supports an Indigenous club, Thunder Rugby, with development and competition opportunities. The Vancouver Island Thunder aims to offer a structured vehicle to promote the game of rugby to Indigenous communities on Vancouver Island and to identify potential high-performance Indigenous athletes who could one day represent Canada at the Olympics.
BC Snowboard supports the Indigenous Snowboard Program, which involves community youth, elders, Council Members, and Chiefs, and offers holistic and cultural program components to demonstrate inclusivity within the sport of snowboarding.
Grants
 The Provincial Sport Program Development Fund supports programs that attract children, youth, Indigenous and under-represented populations to lead active and healthy lifestyles through involvement in sport while also helping to support communities delivering physical activity programming throughout the province.
The Community Sport Program Development Fund makes community sport more accessible to people of all abilities by providing funding to sport programs delivered where low sport participation exists. 
The Indigenous Youth Sport Legacy Fund was created to assist amateur athletes of Indigenous ancestry in their pursuit of excellence in sport. The grant seeks to relieve some of the financial costs associated with high-performance sport, including registration, travel, equipment, and coaching expenses.
The Bearpark Foundation supports coach education in British Columbia as an ongoing memorial legacy to Bob Bearpark. The Bob Bearpark Coaching Bursary is aimed at uplifting coaches who identify as Indigenous, 2SLGBTQ+, BIPOC, female, a person with a disability or a coach of athletes with a disability.
The RISE Grants support all Indigenous and non-Indigenous children and youth in and out of government care, who wish to participate in a sport, physical activity, recreation, and/or a cultural program opportunity. They also support organizations, communities, and clubs to develop program opportunities which promote and support participation for children and youth in care.
The Northern BC Indigenous Athlete Grants were created through a partnership between Engage Sport North, I·SPARC, and local organizations to assist amateur athletes and teams, who are of Indigenous ancestry and residing in Northern British Columbia, in their pursuits in competitive sport. 
Resources
To engage in meaningful reflection and action on National Truth and Reconciliation Day, consider exploring a variety of resources, including books, videos, and online educational materials.